Top Story
Markforged Launches Blacksmith Software that Uses AI to Automatically Adjust 3D Printers
May 23, 2019
Metal additive manufacturing company platform promises adaptive manufacturing, allowing manufacturing equipment to reprogram itself to make perfect parts.
Dunlop Systems and Components Saves Money with Use of Markforged Carbon Fiber 3D Printing
August 8, 2019
Metal and composite 3D printing manufacturer helps automotive manufacturing giant cut cost and time.
Markforged Announces New R&D Innovation Center in Massachusetts
July 18, 2019
Additive manufacturing company to double the size of its software and AI developer teams in 2019.
Markforged 3D Printers to be Featured in the BattleBots 2019 World Championship
June 6, 2019
Markforged helped 29 BattleBots teams compete for the title with metal-strength, lightweight parts.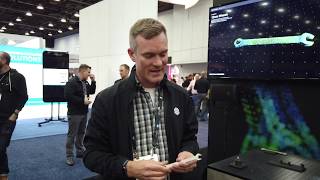 Markforged Debuts Blacksmith Artificial Intelligence (AI) Software for Metal 3D Printing
May 29, 2019
Using artificial intelligence to make automate additive metal manufacturing quality control
Editor's Pick: Connecting Part Scanning to Part Printing to Improve Production Quality
May 29, 2019
Markforged Blacksmith uses artificial intelligence to teach 3D metal printers how to improve results.
Editor's Picks: May 17-23, 2019
May 28, 2019
One of the picks will be chosen as DE's Editor's Pick of the Week.
Markforged Launches Blacksmith Software that Uses AI to Automatically Adjust 3D Printers
May 23, 2019
Metal Short-Run 3D Printing on Rapid Growth Trajectory
April 1, 2019
This growth includes expansion into markets where printing on-demand parts and components is attractive, such as healthcare, aerospace and automotive.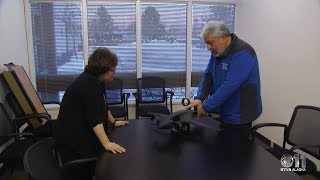 Autonomous Cargo Drone Does Heavy Lifting
March 27, 2019
Sabrewing has designed two hybrid-electric aircraft that can autonomously deliver hundreds of pounds of cargo to remote locations.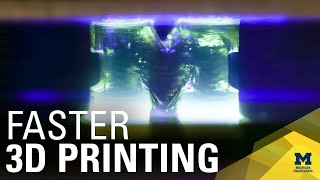 University of Michigan Researchers Tout High-Speed 3D Printing Approach
February 6, 2019
The process employs dual light sources in place of an oxygen membrane to print at 100 times the print speed of conventional offerings.
Markforged Launches H13 Tool Steel for High-strength, High-temp Tooling Applications
December 14, 2018
The expansion into H13 will enable customers to print parts in high-strength, high-temperature applications such as metal forming tools, dies and punches, and hardened inserts for fixtures, the company reports.
Markforged Metal X 3D Printer – Making its Mark
August 8, 2018
Markforged is working on roll-out of a range of metals and alloys; H13 tool steel, known for its strength and resistance to thermal shock, will soon be available. Other materials already in beta stage include Inconel, two aluminum alloys, titanium...
Sponsored Content
3D Print Software Manages Reinforced Layers
May 21, 2018
Test drive Markforged's 3D printing software and learn what fiber-reinforcement composite parts are all about.
Sponsored Content
Using 3D Printing for Welding Fixtures
March 26, 2018
3D printers and reinforced materials can help turn lead times for making specialized weld fixtures from weeks to overnight.
Sponsored Content
Metal 3D Printing with Stanley Black & Decker
March 8, 2018
Here's a study that looks at the effectiveness of 3D printing metal parts compared to subtractive manufacturing.
Latest News
Chaos Group previews Project Lavina, SimScale releases radiation simulator, Onshape recognized by World Economic Forum
In this episode of DE News Roundup, Chaos Group previews Project Lavina for real time ray tracing, SimScale releases radiation...
AMD Radeon Pro Software for Enterprise 19.Q3 Is Optimized for Professional Applications
The latest driver also continues to prove the value of updating professional drivers, with Day Zero certifications to help ensure...
Moldex3D Partners with Wittmann Battenfeld on LSR Injection Molding and Smart Manufacturing
The memorandum of understanding is aimed at bringing together both parties' extensive knowledge and technical expertise to advance the role...
Siemens Debuts More Tire Modeling Capabilities in Real-Time Environments
The Simcenter Tyre team releases MF-Tyre/MF-Swift 2019.1 with more possibilities to test with MSC ADAMS.
All posts