Top Story
Pushing the Printed Electronics Envelope
April 1, 2019
The prospects are real, but we may have to wait a bit before we can experience the full benefit of additive manufacturing in electronics.
Nano Dimension Sells DragonFly Additive Manufacturing System to Istituto Italiano di Technologia 
July 15, 2019
IIT is a research institution in Italy specializing in promoting technological development and higher education in science and technology. 
Nano Dimension Collaborates with Harris Corporation for Space Project
May 31, 2019
Nano Dimension and Harris Corporation receive grant approval to create hardware to fly on the International Space Station.
Pushing the Printed Electronics Envelope
April 1, 2019
The prospects are real, but we may have to wait a bit before we can experience the full benefit of additive manufacturing in electronics.
Hensoldt Purchases Nano Dimension DragonFly Pro System
January 15, 2019
Early DragonFly Adopter Hensoldt uses Nano Dimension's precision additive manufacturing platform for printed electronics to conduct rapid prototyping.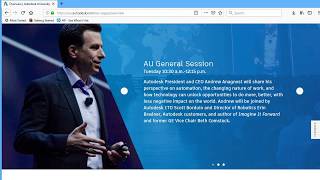 DE News Roundup: November 16, 2018
November 16, 2018
3D printing study on particle emission risk, Autodesk improves generative design, PLM vendor Arena Solutions buys rival Omnify, Nano Dimensions 3D prints radio frequency amplifier.
Harris Corp. 3D Prints RF Amplifiers Using Nano Dimension's DragonFly Pro
November 9, 2018
Tests demonstrate viability of 3D-printed electronics for rapid, affordable prototyping and low-volume manufacturing of antennas.
Nano Dimension Boosts Position in Defense Sector
October 8, 2018
Nano Dimension sells two additional additive manufacturing systems to U.S. Armed Forces.
Nano Dimension and Fisher Unitech Forge Channel Partnership
September 17, 2018
As part of the reseller agreement, Fisher Unitech will purchase Nano Dimension's DragonFly 2020 Pro 3D Printer for professional electronics and make the technology available to its customer base.
U.S. Armed Forces Buys Two Nano Dimension 3D Printers
August 28, 2018
The DragonFly Pro 3D printer system lets designers and engineers 3D print metal and polymer simultaneously.
Behind the Scenes with Nexa3D, XYZ Printing and Avi Reichental
July 27, 2018
Recently DE had the chance to hear Reichental's perspective on the current and near-future state of AM, and particularly to catch up on the joint projects underway at Nexa3D, XYZ Printing and BEGO USA.
Nano Dimension Additive Manufacturing Survey Uncovers Latest Trends
July 6, 2018
Study polled engineers and other decision-makers; findings show concerns of IP theft and long lead times to receive prototypes.
Sponsored Content
Provider Boosts Your Prototyping and Manufacturing Resources
May 18, 2018
Everybody gets in a crunch when they must rev up prototyping and production to get to market fast. Here's a way.
Tiny Devices, Big Simulation Hurdles
May 1, 2018
Small form factor, intense computation and 3D-printed circuitry test design and analysis in the ECAD industry.
Partnering on Design for Additive Manufacturing
April 1, 2018
3D design software vendors and 3D printer manufacturers are teaming up to introduce capabilities and create seamless workflows to promote DfAM early.
Nano Dimension Brings Industrial Quality to 3D-Printed Prototype Circuit Boards
October 20, 2017
The DragonFly 2020 Pro 3D printer from Nano Dimensions dual-material system lets users 3D-print prototype multi-layer printed circuit boards (PCBs).
Latest News
Foundry Names New CEO
Jody Madden, who joined Foundry in 2013, is named new CEO.
America Makes Locates Third Satellite Center at Wichita State University
Specifically, the Center will be at the National Institute for Aviation Research on WSU's campus.
Eurocom Releases Tornado F7 Server for On-the-Go Applications
The Tornado F7 Server Edition is an all-in-one, single-server, small form factor, laptop-based server.
The New Age of Engineering Animation
High-quality animations help engineers efficiently collaborate with colleagues.
All posts