In the Path of the Wildfires
December 10, 2021
Lockheed Martin uses AI-powered simulation in Omniverse to study and predict wildfires
Sponsored Content
Welcome to Omniverse Enterprise
November 17, 2021
NVIDIA to offer the AI-integrated, immersive 3D collaborative platform under enterprise subscription plan.
GTC Fall 2021: Omniverse Emerges as Home of the Digital Twins
November 10, 2021
NVIDIA CEO Envisions AI-Powered Immersive Platform as the Simulation and Visualization Environment for Digital Replicas
Sponsored Content
Digital Twins Evolve in Manufacturing
October 15, 2021
Simulation, modeling, visualization and sensor-based data converge to close the design-to-manufacture loop.
Sponsored Content
Planning for 5G in Omniverse
August 7, 2021
Telecommunications company uses visualization and simulation to analyze network coverage
Sponsored Content
SIGGRAPH: Omniverse Expansion
August 7, 2021
NVIDIA is building the capabilities of its Omniverse collaboration platform in ways that will benefit engineering.
Sponsored Content
3D Scanning in a New Light
June 13, 2021
Advanced 3D scanning software is enabling large-scale digital twin applications and new types of reality capture.
Sponsored Content
NVIDIA Omniverse Meets the Enterprise
May 19, 2021
Virtual simulation, collaboration platform points to the future of manufacturing.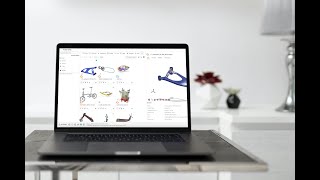 DE Video News Roundup: May 2021
May 13, 2021
Altair Portfolio Goes Online with Altair One, NVIDIA Omniverse Moves from Beta to Commercial, Ansys and Flir partner to develop autonomous driving in the fog, Volume Graphics offer CT scan-based analysis software to find flaws in mechanical parts
GTC 2021: NVIDIA Launches Omniverse, Develops CPU for Data Centers
April 13, 2021
NVIDIA Omniverse emerges from Beta, CPU codenamed Grace makes debut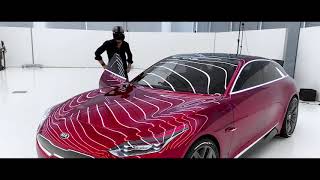 SOLIDWORKS 2021 highlights, KIA uses Varjo ARVR and Autodesk VRED, NVIDIA announces Omniverse
October 23, 2020
SOLIDWORKS 2021 highlights, KIA uses Varjo ARVR and Autodesk VRED, NVIDIA announces Omniverse
Latest News
Editor's Pick: New high-peformance workstation GPU
NVIDIA RTX A4500 available from PNY.
CareAR Acquires MagicLens
MagicLens, a 3D visualization and augmented reality platform, is bought by CareAR, a Xerox company.
Lockheed Martin Space Picks ESTECO's VOLTA for Framework
Developed by ESTECO, VOLTA is a server-based, enterprise platform for Simulation Process and Data Management (SPDM) and design optimization.
Schaeffler Standardizes AM to Make It Production-Part Ready
Siemens AM Network to serve as the standard platform for streamlining entire AM order-to-delivery processes.
All posts