Top Story
FREE WEBINAR: How the Cloud is Revolutionizing Product Development 
August 17, 2020
Learn how cloud-based product development tools can further your digital transformation strategy.
FREE WEBINAR: How the Cloud is Revolutionizing Product Development 
August 17, 2020
Learn how cloud-based product development tools can further your digital transformation strategy.
PTC Offers Enterprise Version of Onshape Education Suite for Free
August 14, 2020
The cloud-based, Enterprise plan is designed for wide-scale implementation across global K-12 schools and universities to aid remote learning.
3 HTi Now an Official Onshape Reseller
July 1, 2020
3 HTi has 18 years of experience providing CAD and PLM software and services as a platinum level resale partner with PTC.
PTC's Onshape Teams Up With FIRST For Design Competition
April 17, 2020
FIRST, a nonprofit that offers robotics competitions for students primary/secondary students, has partnered with PTC for a virtual design competition.
COVID-19 Spike Puts Remote Collaboration to the Test
April 6, 2020
Design tool vendors ease licensing restrictions and aim for scalability to meet surge in demand from work-at-home engineers.
Editor's Picks: March 26-April 1, 2020
April 2, 2020
One of the picks will be chosen as DE's Editor's Pick of the Week.
Thousands of students and educators worldwide use Onshape's free Education Plan
March 27, 2020
Fill out the form to get started, or read on to learn more about Onshape Education. 
Graebert to CAD Vendors: We Can Take You to the Cloud
December 5, 2019
Graebert conference presents the company's expanded vision for the cloud-based CAD technology.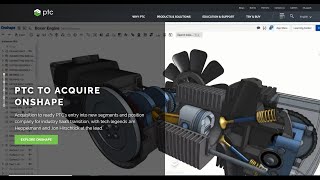 PTC Buys Onshape, xRS Brings Out Use of AR-VR in Training, More
October 31, 2019
In this episode of DE Video News Roundup, CAD and PLM vendor PTC buys cloud CAD Onshape for $470 million, xRS Conference brings out ARVR use in training, CAASE conference now open for paper proposals, DE seeks holiday-themed simulation projects to...
PTC Snatches Up Cloud CAD Pioneer Onshape
October 24, 2019
CAD and PLM giant PTC buys cloud CAD developer Onshape in a game-changing acquisition.
Onshape Teams Up With Sandvik for Cloud CAD/CAM Integration
September 20, 2019
Companies' strategic partnership designed to reshape how manufacturers go from 3D product models to finished parts, according to companies.
Consumer vs. Professional Tug of War
September 1, 2019
Can consumer hardware be adapted for professional usage?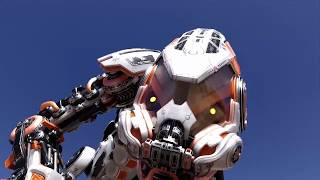 Chaos Group previews Project Lavina, SimScale releases radiation simulator, Onshape recognized by World Economic Forum
August 16, 2019
In this episode of DE News Roundup, Chaos Group previews Project Lavina for real time ray tracing, SimScale releases radiation simulation tool, Onshape recognized as a Technology Pioneer by World Economic Forum
Review: Onshape Cloud-Based CAD Platform Offers Access Anywhere
August 1, 2019
Onshape's latest features focus on performance, integration and usability.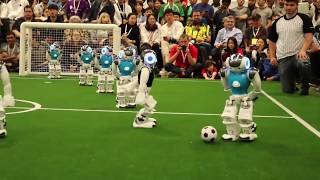 Volkswagen updates classic van with generative design, RoboCup flexes autonomous muscles, more
July 18, 2019
In this episode of DE Video News roundup, VW uses Autodesk Fusion to reshape Microbus, autonomous robots play soccer, Onshape study finds PLM insights, more
Latest News
Podcast: Is Your Car a Good Listener?
Acoustic Simulation Experts from COMSOL and Dassault Systemes Simulia Discuss Audio Analysis in Automotive
Editor's Pick: New line of wide-format printers from technology leader
The series is designed to support the creative process for engineering and other graphics-based professional processes. 
Majority of Engineering Teams May Continue Remote Work
66% of engineering firms indicate remote work will continue even after pandemic subsides.
Formlabs Expands Large-Format 3D Printing Line
Formlabs launches Form 3BL, for biocompatible printing, Wash L + Cure L, and ships Form 3L to enable engineers, designers, dental...
All posts