Top Story
3D Printing in a Post-COVID-19 World
December 31, 2020
Mass customization and flexibility ensure AM's role in the post-COVID world.
3D Printing in a Post-COVID-19 World
December 31, 2020
Mass customization and flexibility ensure AM's role in the post-COVID world.
America Makes Receives $1.4 Million NIST Grant
July 6, 2020
The grant is targeted at producing safe and effective 3D printed personal protective equipment.
California Manufacturers & Technology Association (CMTA) Launches Marketplace for PPE
June 29, 2020
Autodesk, Intel Join Effort to Reboot Manufacturing in California
Texas Turns to 3D Printing for PPE Production
June 26, 2020
Industrial 3D Printer Join Efforts to Produce PPE
3D Printing Pumps Out Essential PPE
June 4, 2020
Private citizens and corporate enterprises are turning to 3D printing to buttress the limited stock piles of much-needed Personal Protective Equipment (PPE) during the COVID-19 pandemic.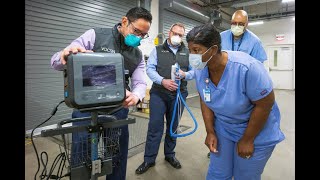 GM, GE, Ford Begin Delivering Ventilators; MakerBot Joins Face Shield Making
April 23, 2020
Carmakers begin manufacturing ventilators, MakerBot joins PPE drive, AM education continues under lockdown
Academia Pitches in to Make PPE
April 9, 2020
Schools and universities with production capacity begin making face shields.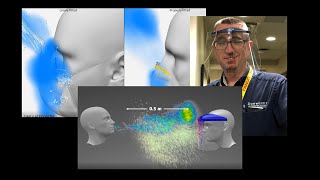 3D printers rally to make PPE, simulation examines social distancing
April 8, 2020
Professional and hobbyist 3D printers join the race to make PPE, simulation reveals social distancing's effectiveness
Stratasys Organizes 3D-Printed Protective Gear Drive to Fight COVID-19
March 30, 2020
Stratasys launches project to enlist 3D printer users to contribute to personal protective equipment production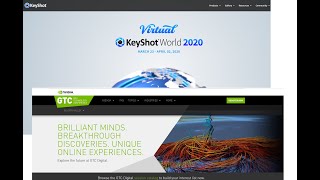 NVIDIA GTC and KeyShot World Go Virtual, 3D Printing Rushes to Produce PPE, More
March 26, 2020
Tech conferences switch to virtual events under lockdown, additive manufacturers spring into action to fight virusoutbreak
Latest News
Limits of FEA Automation
As templates and apps broaden simulation's reach, experts get a new role.
Matching Engineering to the Workstation
When selecting from among the new, high-powered engineering workstations on the market, it is all about the workflow.
NextGen: Milestone C: Helping Students Embrace STEM 
Student competition profile: Robotics & Automated Systems competition
FREE WEBINAR JULY 14: Driving Agility in your Hardware Development Process
In this webinar, learn how hardware design teams can take advantage of agile design approaches.
All posts