SIGGRAPH 2019: AI-Driven Denoising Comes to the Forefront
August 8, 2019
NVIDIA showcases AI-driven filmmaking, AMD reveals denoising in ProRender, KeyShot joins the GPU crowd, more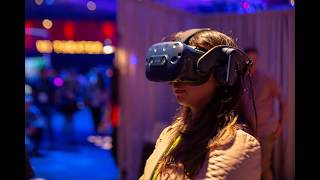 Altair HyperWorks 2019, AMD Workstation GPU for Under $200, SIGGRAPH Tackles AI and Ethics
July 3, 2019
In this week's DE Video News Roundup, Altair releases HyperWorks 2019, AMD introduces workstation GPU for under $200, SIGGRAPH 2019 set to tackle AI and Ethics
Latest News
Raymond Weitekamp: In Search of Production-Grade AM Polymer
PolySpectra's founder and CEO Raymond Weitekamp develops resin-based AM material that can go head-to-head with molded engineering plastics.
Reimagining Manufacturing on a Worldwide Scale
Formlabs hosts 1-day event to explore how to accelerate manufacturing's potential in the 21st century.
Digital Metal Launches Industrial Metal Binder Jet 3D Printer
It is developed as a modular component of a complete binder jet solution.
Blackstone Resources Wins Green Product Award 2022
Blackstone's 3D printing, a high-speed multilayer technology, for production of environmentally friendly and high-performance lithium-ion batteries won out of 1,500 competitors...
All posts