Top Story
Ocean Explorer Targets Terrestrial and Extraterrestrial Waters
May 1, 2019
WHOI and NASA/JPL are designing an autonomous sea drone capable of exploring the hadal zone, up to almost 7 miles below sea level.
HP Opens New 150,000-Square-Foot 3D Printing and Digital Manufacturing Center of Excellence
June 12, 2019
The Center will be targeting R&D, engineering, co-development, and sustainable innovation for the Fourth Industrial Revolution.
Fictiv's 2019 State of Hardware Report Shows Tariffs Add Complexity for Product Teams Trying to Get to Market  
May 7, 2019
The survey shows teams have instituted tariff engineering measures such as depending on local manufacturers for product assembly and new manufacturing platforms.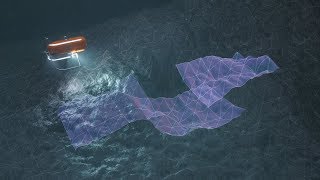 Ocean Explorer Targets Terrestrial and Extraterrestrial Waters
May 1, 2019
WHOI and NASA/JPL are designing an autonomous sea drone capable of exploring the hadal zone, up to almost 7 miles below sea level.
LIFT and Center for Automotive Research to Optimize Joining Methods for Auto Industry
April 26, 2019
Study will evaluate and test various materials and  joining technologies and make recommendations.
IDTechEx Research Sheds Light on Latest 3D Printing Industry Innovation 
April 26, 2019
All three reports detail 3D printing from a technological viewpoint and include a range of 10-year forecasts to gain a perspective on where this emerging technology.
CIMdata Has Completed its 2019 PLM Status & Trends Research
April 23, 2019
Survey responses suggest that companies implementing PLM find that it is worth the money.
Stratasys Snags Top Spot in ABI Research's Additive Manufacturing Platform Competitive Assessment
March 23, 2019
Also, Desktop Metal edges out incumbents, earning highest rank in innovation.
Rize Receives Frost & Sullivan Award for Best Practices in Technology Innovation for Zero-Emissions Polymer Additive Manufacturing
February 11, 2019
Award given to Rize for technology innovation best practices for zero-emissions polymer additive manufacturing.
Artificial Intelligence Beyond the Hype
December 1, 2018
Advancements in computing and research are making AI applications much more feasible.
Developing Molecular Switches
November 1, 2018
Developers hope to use graphene technology to deliver a new class of electronic components that promote further miniaturization and pave the way for promising sensing, optoelectronic and flexible-device applications.
New Report Identifies Leading Edge Intelligence Use Cases in Manufacturing
October 25, 2018
Balancing edge and cloud computing may unlock the potential of digital factories, research indicates. 
ASSESS Initiative Publishes its First Strategic Insight Paper 
October 25, 2018
The ASSESS initiative has been organized around a key set of themes associated with expanding the usage and benefit of engineering simulation. The ASSESS Initiative is planning on publishing Strategic Insight papers related to each of these themes, which will...
CONTACT Software Joins Smart Engineering Research Association
September 27, 2018
CONTACT Software is joining the research association Smart Engineering, aiming to innovate product development with the digital economy. Scientists and industry representatives are exploring new ways for interdisciplinary collaboration within companies.
Students Walk the Innovation Talk
June 1, 2018
Rini Paiva is the vice president, Recognition and Selection, for the National Inventors Hall of Fame. We spoke to him to learn more about the Collegiate Inventors Competition.
JPR Reports Quarterly Workstation Record in Q4 2017
April 3, 2018
The workstation market volume reached another record high of 1.30 million units, a year-to-year growth of 5.4%.
Latest News
Bright Cluster Manager Is Now Qualified Software Stack for Intel Select Solutions for Simulation & Modeling
Bright Cluster Manager is a commercial cluster management software designed to automate the process of installing, provisioning, configuring, managing, and...
AMUG Gives Out DINO Awards
Award recognizes experience and service.
Nextflow Software Introduces Nextflow Studio
This fluid simulation software lets engineers manage easily their simulation projects and provides a graphical user interface (GUI) based on...
Ralf Hartmann of Airbus Defense & Space to Keynote ASSESS 2019 Congress
Hartmann's keynote presentation's title is "Multidisciplinary Integration Towards the Digital Twin."
All posts