Top Story
Ocean Explorer Targets Terrestrial and Extraterrestrial Waters
May 1, 2019
WHOI and NASA/JPL are designing an autonomous sea drone capable of exploring the hadal zone, up to almost 7 miles below sea level.
University of Tennessee to Get Supercomputer Under Landmark Award with IBM
September 16, 2019
The Min H. Kao Department of Electrical Engineering and Computer Science will be home to the installation, allowing it to foster new means of education and breakthroughs in research in the world of high-performance computing.
AMD Gains Ground in GPU Market Share, Report Indicates
September 12, 2019
The market shares haven't shifted much in the past year, but AMD has shown the greatest change expanding its percentage of the market almost every quarter, according to the report.
Auburn University Deploys $1.5 Million Digital X-Ray CT System for Additive Manufacturing Purposes
August 23, 2019
Customized system enables layer-by-layer quality assessment in real time.
CIMdata Releases PLM Geography Analysis Report
August 20, 2019
This is the fifth module of the 2019 PLM MAR Report Series.
U.S. Army Research Lab Selects 3D Systems to Develop Metal Powder 3D Printer
July 15, 2019
Nano Dimension Sells DragonFly Additive Manufacturing System to Istituto Italiano di Technologia 
July 15, 2019
IIT is a research institution in Italy specializing in promoting technological development and higher education in science and technology. 
3D Printing Aids in Engineering Human Hair Follicles
July 2, 2019
New research could help create 'hair farms' for hair loss treatment
CIMdata Releases 2019 Simulation & Analysis Market Report
July 2, 2019
The simulation & analysis market grew by 13.1% to nearly $6.5 billion in 2018.
MathWorks Offers New Scaling and Collaboration Opportunities in MATLAB
June 19, 2019
Now all researchers and students at academic institutions with a MathWorks Campus-Wide License that includes MATLAB Parallel Server have unlimited access to scale MATLAB programs and Simulink simulations to clusters and clouds.
HP Opens New 150,000-Square-Foot 3D Printing and Digital Manufacturing Center of Excellence
June 12, 2019
The Center will be targeting R&D, engineering, co-development, and sustainable innovation for the Fourth Industrial Revolution.
Fictiv's 2019 State of Hardware Report Shows Tariffs Add Complexity for Product Teams Trying to Get to Market  
May 7, 2019
The survey shows teams have instituted tariff engineering measures such as depending on local manufacturers for product assembly and new manufacturing platforms.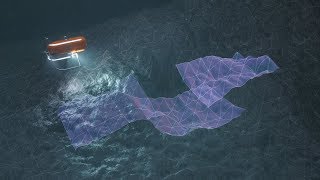 Ocean Explorer Targets Terrestrial and Extraterrestrial Waters
May 1, 2019
WHOI and NASA/JPL are designing an autonomous sea drone capable of exploring the hadal zone, up to almost 7 miles below sea level.
LIFT and Center for Automotive Research to Optimize Joining Methods for Auto Industry
April 26, 2019
Study will evaluate and test various materials and  joining technologies and make recommendations.
IDTechEx Research Sheds Light on Latest 3D Printing Industry Innovation 
April 26, 2019
All three reports detail 3D printing from a technological viewpoint and include a range of 10-year forecasts to gain a perspective on where this emerging technology.
CIMdata Has Completed its 2019 PLM Status & Trends Research
April 23, 2019
Survey responses suggest that companies implementing PLM find that it is worth the money.
Latest News
Leading NVIDIA Channel Partner, PNY Technologies, Supports Data Science for Product Development
Detailing PNY Technologies' involvement with the NVIDIA-Powered Data Science Workstation specification.
Sponsored Content
Editor's Pick: Tapping Into Data Science for Product Development
PNY Technologies delivers NVIDIA's Data Science Workstation specification.
XR Transforming Design, Visualization
Ford, BASF discuss extended reality in VR Intelligence webinar.
ANSYS and Autodesk Light Up Automotive Design
Software providers provide deep integration between the VRED 3D visualization and ANSYS optical simulation solution to streamline vehicle design and...
All posts