Top Story
Coronavirus Updates: Latest Tech Show Cancellations or Postponements
September 28, 2020
Periodically updated list of engineering, manufacturing, and technology shows cancelled or postponed due to coronavirus concerns
Coronavirus Updates: Latest Tech Show Cancellations or Postponements
September 28, 2020
Periodically updated list of engineering, manufacturing, and technology shows cancelled or postponed due to coronavirus concerns
SME and Plataine Industrial IoT Study Finds 3x Increase in Industry 4.0 Adoption
August 13, 2020
Joint survey reveals manufacturers embracing digital manufacturing even before COVID.
SME Selects 2020 Outstanding Young Manufacturing Engineers
July 7, 2020
The 2020 awardees, from the U.S. and Canada, have centered their research and management efforts around manufacturing processes, environmental sustainability, additive manufacturing and much more.
RAPID + TCT 2020 Postponed; Rescheduled for 2021
March 16, 2020
Organizers noted that such a decision was not made lightly, but its main priority will "always be the health, safety and wellness of exhibitors, speakers, attendees, media, and employees."
Senvol President Elected Chairman of SME's Additive Manufacturing Community Advisors
August 27, 2019
SME's AM Technical Community Advisors serve as the primary resource for guidance to SME and its members on AM technologies.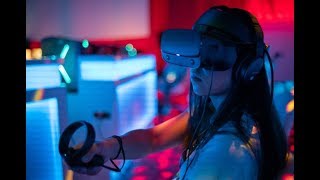 SIGGRAPH 2019 Highlights, NVIDIA's moon landing, AMD's AI-driven denoising, KeyShot on GPU
August 7, 2019
At SIGGRAPH 2019, NVIDIA recreates moon landing, AMD demo ProRender's AI-based denoising, Luxion reveals GPU-support in KeyShot, more
SME, Stratasys Announce Winners of FANUC-Inspired SkillsUSA Additive Manufacturing Competition
July 23, 2019
Six teams—three high school and three college teams—received top honors for the designs they created during the three-day contest.
FlashFuse from Essentium Looks to Wow Engineers with Stronger 3D Printed Parts
April 5, 2018
FlashFuse from Essentium enhances the strength of parts made on fused filament fabrication (FFF) 3D printers, specifically addressing the universal problem of weakness in Z-strength behavior.
Digital Manufacturing Challenge: Playing with Design in Today's Digital Sandbox
April 1, 2018
SME's Digital Manufacturing Challenge offers students an introduction to the industry beyond the classroom, providing a showcase for their creativity, leadership and entrepreneurship.
Rapid+TCT Spotlights Hot 3D Printing Sectors
March 29, 2018
The RAPID+TCT 3D printing/additive manufacturing event takes place April 23-26 in Ft. Worth, TX.
AM Industry Faces Materials Challenges
August 15, 2017
When creating production parts using additive manufacturing (AM) processes, the industry lacks the material data needed to ensure consistent results – and may need to take a new approach to understanding how materials work in a 3D print environment.
SME Appoints Senvol President  to Additive Manufacturing Advisory Board
August 14, 2017
Senvol President Zach Simkin to join the Board.
To 3D Print or Not to 3D Print? No More Questions
May 23, 2017
The system will employ a methodology the team dubs SAM-CT (Size, Accuracy and Materials + Economic Evaluation of Cost and Throughput) to determine 3D printing viability.
Next-Gen Engineers: SME's Digital Manufacturing Challenge
May 1, 2017
SME conducts a Digital Manufacturing Challenge each year that follows a specific theme.
RAPID 2016: An Update on 3D Printing Industry
May 11, 2016
The four-day conference will host the latest technologies and insights on additive manufacturing.