Top Story
3D Printing Innovations Shine at RAPID + TCT
September 23, 2021
Leading end users, vendors outline the future of additive manufacturing in Chicago.
3D Printing Innovations Shine at RAPID + TCT
September 23, 2021
Leading end users, vendors outline the future of additive manufacturing in Chicago.
SME Awards Honor Additive Manufacturing Innovation, Skill and Leadership
September 14, 2021
Three additive manufacturing community awards presented at RAPID + TCT 2021.
SkillsUSA Additive Manufacturing Competition Winners Announced
August 9, 2021
Three high school and three college teams received top honors in the additive manufacturing competition.
SME Foundation Awards Scholarships to Underrepresented Students
June 21, 2021
This year, $722,700 was awarded to graduating high school seniors, undergraduates and graduate students.
SME Recognizes its 20 Influential Academics in Smart Manufacturing 
June 4, 2021
These educators are teaching smart manufacturing methods and technologies that are being developed today for use tomorrow.
SME Names Outstanding Young Manufacturing Engineers
March 26, 2021
The 14 awardees, age 35 or younger, are being recognized for their exceptional contributions and accomplishments in manufacturing throughout the early stages of their careers.
2021 Event Updates: Latest Tech Show Announcements
March 15, 2021
Periodically updated list of engineering, manufacturing, and technology shows cancelled or postponed due to coronavirus concerns.
SME Appoints Robert Willig as CEO
December 8, 2020
Willig has extensive experience leading teams across multiple cultures, languages, locations and disciplines, which appealed to SME as it conducted its search. 
SME and Plataine Industrial IoT Study Finds 3x Increase in Industry 4.0 Adoption
August 13, 2020
Joint survey reveals manufacturers embracing digital manufacturing even before COVID.
SME Selects 2020 Outstanding Young Manufacturing Engineers
July 7, 2020
The 2020 awardees, from the U.S. and Canada, have centered their research and management efforts around manufacturing processes, environmental sustainability, additive manufacturing and much more.
RAPID + TCT 2020 Postponed; Rescheduled for 2021
March 16, 2020
Organizers noted that such a decision was not made lightly, but its main priority will "always be the health, safety and wellness of exhibitors, speakers, attendees, media, and employees."
Senvol President Elected Chairman of SME's Additive Manufacturing Community Advisors
August 27, 2019
SME's AM Technical Community Advisors serve as the primary resource for guidance to SME and its members on AM technologies.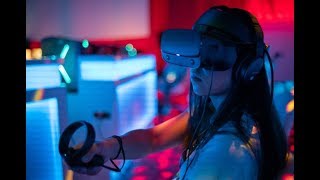 SIGGRAPH 2019 Highlights, NVIDIA's moon landing, AMD's AI-driven denoising, KeyShot on GPU
August 7, 2019
At SIGGRAPH 2019, NVIDIA recreates moon landing, AMD demo ProRender's AI-based denoising, Luxion reveals GPU-support in KeyShot, more
SME, Stratasys Announce Winners of FANUC-Inspired SkillsUSA Additive Manufacturing Competition
July 23, 2019
Six teams—three high school and three college teams—received top honors for the designs they created during the three-day contest.
FlashFuse from Essentium Looks to Wow Engineers with Stronger 3D Printed Parts
April 5, 2018
FlashFuse from Essentium enhances the strength of parts made on fused filament fabrication (FFF) 3D printers, specifically addressing the universal problem of weakness in Z-strength behavior.
Latest News
Velo3D CEO Benny Buller on Going Public
Metal Additive System Maker joins other 3D printer makers going public
Blockchain Tech Start-Up Pilots Data Protection Tool Launch
The gender-balanced blockchain technology start-up, based in the Netherlands, states its solution is made for businesses and individuals who want...
Digi-Key Electronics Debuts 3D Printing Service
Through this new tool, Digi-Key customers can upload design files, receive instant quotes and have custom 3D products and items...
Hexagon Reveals Strategy for CAE Innovation
Company unveiled "entrepreneur-driven" growth plans for simulation to support its customers' ambitions for smart manufacturing and sustainability.
All posts