Top Story
Manufacturing-as-a-Service: Dawn of a New Horizon?
September 1, 2019
Engineers are using online manufacturing services to meet design deadlines.
Protolabs Debuts Volume Pricing via Digital Network of Manufacturers
March 31, 2023
Manufacturing model pairs company's own digital factories with distributed supplier network to expand options for product developers and production buyers.
Authentise Launches RFQ Responder
March 8, 2023
There is rapid overview of detailed costing.​
Editor's Pick: Artificial intelligence for part quoting services
April 5, 2022
Xometry says this software can be used by any of the existing instant-quoting websites to add artificial intelligence to its capabilities. 
GoProto Introduces New 3D Printing Parts Service
October 29, 2020
Service features elastomeric TPA (thermoplastic polyamide), enabling the production of rubber-like parts that was otherwise unachievable by traditional manufacturing methods.
Automotive Acoustic Engineering Services Market Worth $4.80 Billion by 2027
October 6, 2020
Government regulations regarding noise pollution and customer preference for enhanced cabin comfort and luxury features drive growth of global automotive acoustic engineering services market.
BigRep Introduces a Turnkey 3D Printer Rental Service
October 6, 2020
The turnkey solution offers the BigRep STUDIO G2 industrial 3D printer, the company's 3D printer for industrial applications.
Materialise Launches Mindware, Advisory Service for 3D Printing 
May 21, 2020
Solution offers business managers a direct line of access to strategic, tailored advice on using 3D printing to address their business needs and challenges.
Six D Testing & Analysis Announces Product Validation Service
January 24, 2020
This service is designed especially for small to mid-size manufacturers.
Manufacturing-as-a-Service: Dawn of a New Horizon?
September 1, 2019
Engineers are using online manufacturing services to meet design deadlines.
Massivit 3D Appoints Erez Zimerman as New CEO
May 14, 2019
Effective immediately, Zimerman is stepping up from his role as VP sales to take on the CEO role formerly held by Avner Israeli who is retiring.
3D Printing Services: The CAD Connection
April 1, 2019
Software-integrated plug-ins and online analysis pave the way for on-demand manufacturing.
Sponsored Content
How to Keep Pace with 3D Printing Technology
March 6, 2019
Prototyping and Manufacturing Services to Help Satisfy Modern Market Expectations eBook explains the benefits of outsourcing 3D printing design engineering work.
Deko 3D by Sepia Completes 3D Service Offering with Massivit 3D Printing Solution
November 19, 2018
The Massivit 1800 will complement the company's CNC machines.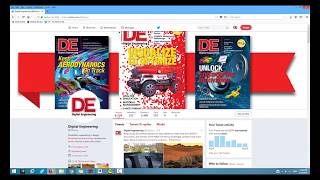 Watch This: Engineering News from 3Diligent, Autodesk, NASA and Fictiv
August 10, 2018
3Diligent takes a stand against 3D printed guns, Autodesk and NASA envision 3D-printed habitats for Mars, and a hardware business report from Fictiv.
Sponsored Content
Editor's Pick: Instant Quoting Engine Upgraded
July 18, 2018
On-demand manufacturing platform releases new version of its instant quoting engine.
Latest News
Engineering Services Outsourcing Market Size Worth $8,126.49 Billion by 2029
Corporations are putting money into R&D and concentrating on offering personalized solutions to their clients, research company reports.
Lufthansa Technik Uses Ansys Technology
Partnership enables Lufthansa to develop and certify AeroSHARK technology for more sustainable aviation, companies report.
FARO Partners With Hologate
HGXR systems will integrate FARO digital scanning technology.
Is AI Ready to Make Autonomous Vehicles a Reality?
Automotive OEMs are bringing the power of artificial intelligence to the development of self-driving cars.
All posts