Top Story
Manufacturing-as-a-Service: Dawn of a New Horizon?
September 1, 2019
Engineers are using online manufacturing services to meet design deadlines.
GoProto Introduces New 3D Printing Parts Service
October 29, 2020
Service features elastomeric TPA (thermoplastic polyamide), enabling the production of rubber-like parts that was otherwise unachievable by traditional manufacturing methods.
Automotive Acoustic Engineering Services Market Worth $4.80 Billion by 2027
October 6, 2020
Government regulations regarding noise pollution and customer preference for enhanced cabin comfort and luxury features drive growth of global automotive acoustic engineering services market.
BigRep Introduces a Turnkey 3D Printer Rental Service
October 6, 2020
The turnkey solution offers the BigRep STUDIO G2 industrial 3D printer, the company's 3D printer for industrial applications.
Materialise Launches Mindware, Advisory Service for 3D Printing 
May 21, 2020
Solution offers business managers a direct line of access to strategic, tailored advice on using 3D printing to address their business needs and challenges.
Six D Testing & Analysis Announces Product Validation Service
January 24, 2020
This service is designed especially for small to mid-size manufacturers.
Manufacturing-as-a-Service: Dawn of a New Horizon?
September 1, 2019
Engineers are using online manufacturing services to meet design deadlines.
Massivit 3D Appoints Erez Zimerman as New CEO
May 14, 2019
Effective immediately, Zimerman is stepping up from his role as VP sales to take on the CEO role formerly held by Avner Israeli who is retiring.
3D Printing Services: The CAD Connection
April 1, 2019
Software-integrated plug-ins and online analysis pave the way for on-demand manufacturing.
Sponsored Content
How to Keep Pace with 3D Printing Technology
March 6, 2019
Prototyping and Manufacturing Services to Help Satisfy Modern Market Expectations eBook explains the benefits of outsourcing 3D printing design engineering work.
Deko 3D by Sepia Completes 3D Service Offering with Massivit 3D Printing Solution
November 19, 2018
The Massivit 1800 will complement the company's CNC machines.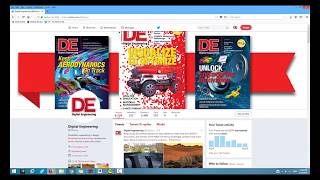 Watch This: Engineering News from 3Diligent, Autodesk, NASA and Fictiv
August 10, 2018
3Diligent takes a stand against 3D printed guns, Autodesk and NASA envision 3D-printed habitats for Mars, and a hardware business report from Fictiv.
Sponsored Content
Editor's Pick: Instant Quoting Engine Upgraded
July 18, 2018
On-demand manufacturing platform releases new version of its instant quoting engine.
HPE, SGI Servers for HPC to be on Rescale Cloud via Partnerships
February 22, 2018
Rescale announces that it will support HPE and SGI servers on its HPC platform.
AURO Offers New Platform
February 22, 2018
AURO Cloud Computing, a Canadian enterprise public cloud, has released a newly improved platform.
In-Service Part Quality for Additive Manufacturing
October 1, 2017
Today we are witnessing the next breakthrough—the widespread adoption of additive manufacturing (AM) technology, popularly known as 3D printing, for production use.
Latest News
Velo3D CEO Benny Buller on Going Public
Metal Additive System Maker joins other 3D printer makers going public
Blockchain Tech Start-Up Pilots Data Protection Tool Launch
The gender-balanced blockchain technology start-up, based in the Netherlands, states its solution is made for businesses and individuals who want...
Digi-Key Electronics Debuts 3D Printing Service
Through this new tool, Digi-Key customers can upload design files, receive instant quotes and have custom 3D products and items...
Hexagon Reveals Strategy for CAE Innovation
Company unveiled "entrepreneur-driven" growth plans for simulation to support its customers' ambitions for smart manufacturing and sustainability.
All posts