Top Story
Simcenter STAR-CCM+ Improves Simulation Time, Accuracy
March 2, 2020
STAR-CCM+ 2020.1 includes includes automatic coupled solver control, and collaborative VR features.
Siemens Opens Additive Manufacturing Network to Healthcare Industry
March 26, 2020
In response to the COVID-19 crisis, Siemens is giving healthcare providers and medical device designers access to its Additive Manufacturing Network.
Sponsored Content
Getting Comfortable with AI-Assisted Design
March 9, 2020
Generative design technology is gaining acceptance as software vendors leverage GPU acceleration.
Web Simulation Tool Capable of Systematic Verification of Power Devices and ICs
March 6, 2020
Tool enables easy verification of solution circuits under the SystemVision portfolio cloud environment from Mentor, a Siemens business.
Sponsored Content
Editor's Pick: Next-Gen Parallel Meshing Speeds CFD Prep 30x 
March 4, 2020
Siemens Simcenter STAR-CCM+ 2020.1 said to be "rewritten from the ground up for parallel performance."
Simcenter STAR-CCM+ Improves Simulation Time, Accuracy
March 2, 2020
STAR-CCM+ 2020.1 includes includes automatic coupled solver control, and collaborative VR features.
Making Digital Thread Work for You
March 1, 2020
Digital thread initiatives may require a mix of on-premise and cloud-based compute resources.
The Expanding Role of GPUs in Simulation
March 1, 2020
Legacy code is slower to move to the GPU; a hybrid strategy is recommended.
Aerion Selects Siemens' Portfolio to Enable Next Generation of Global Transportation Networks
February 28, 2020
Using Siemens' Xcelerator portfolio, Aerion can use advanced design and simulation software to speed aircraft development.
Siemens Mobility Further Invests in Stratasys 3D Printing Solution
February 28, 2020
Two Stratasys Fortus 450mc 3D Printers mark the start of Siemens Mobility's 'Easy Sparovation Part' expansion to Russia, enabling rapid spare part production for 16 high-speed trains in operation.
SoftInWay Partners with Siemens
February 18, 2020
The new partnership with Siemens Digital Industries Software means an expansion of the software portfolio for SoftInWay's clients.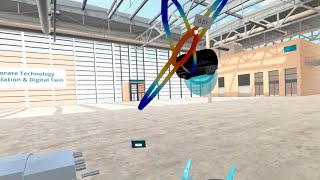 Autodesk Fusion adds ECAD tools, Siemens develops CAD for VR, JPR publishes CAD report, more
February 6, 2020
Autodesk Fusion adds ECAD tools, Siemens develops CAD for VR, JPR publishes CAD report, more
HEEDS Empowers Design
February 1, 2020
Heeds is a powerful design space exploration software package that interfaces with all CAD and commercial CAE tools to drive product inno­va­tion across all industries. It accelerates the engineering design process by automation, exploration and maximizing...
Virtually Trained
February 1, 2020
Still using textbooks and whiteboards? AR/VR-assisted learning is faster, more effective and less expensive.
Simcenter System Simulation
February 1, 2020
Address the complexity of smart, automated and electrified products that bring together mechanics, electrics, electronics and controls. Optimize system performance earlier in the design process, improve product quality and reduce development time and costs.
Simcenter CAE Simulation
February 1, 2020
Simcenter's integrated high-end, multi-discipline solutions are scalable for use by general CAE analysts and discipline experts. Additionally, by linking 3D simulation to Simcenter's 1D and testing solutions, you can achieve unmatched accuracy.
Latest News
Digital Metal's New Software Upgrade Delivers Triple its Print Speed
This allows for significantly larger production volume per time unit while keeping the component quality, company says.
Campbell Hall 3D Prints Masks and Face Shields for Medical Community
School hopes to inspire others in education to join the movement.
Razorleaf Corporation Launches Manufacturing Suite for Aras Innovator Platform
Company extends PLM capabilities to automate processes for manufacturers.
ZVerse Announces Plans to Produce 20 Million Face Shields
Small digital manufacturing company pivots to support COVID-19 response.
All posts