Top Story
Why Digital Twins Need to Call the Cloud Home
April 26, 2021
The Cloud Connects Real-World Data to Digital Replica
Siemens' Simcenter Portfolio for CFD Expands
May 4, 2021
The latest version includes new functionality allowing designers to use a seamless working environment, and enhancements that extend thermal simulation capabilities.
Siemens Acquires TimeSeries
April 28, 2021
Acquisition of TimeSeries to expand Xcelerator portfolio through development of industry-specific apps built on Mendix platform.
Why Digital Twins Need to Call the Cloud Home
April 26, 2021
The Cloud Connects Real-World Data to Digital Replica
Revolution in Simulation Initiative Continues to Expand
April 22, 2021
Siemens joins growing alliance of sponsors.
Simulation: New Driving Force Behind Additive Manufacturing
April 15, 2021
Simulation replaces trial-and-error processes and a reliance on tribal knowledge to pave the way for widespread AM adoption for production use cases.
Supacat Picks Siemens Software
April 2, 2021
Supacat will use NX to model and analyze products in 3D in a process that is integrated into the Teamcenter PLM system.
STAR-CCM+ Gets AWS HPC Thumb's Up
March 26, 2021
Latest CFD release has achieved AWS HPC Competency status.
Low Code Aims to Democratize Thread Development
March 15, 2021
The technology shows promise in overcoming many hurdles tied to realizing the full potential of the digital thread.
Editor's Picks: March 4-10, 2021
March 11, 2021
One of the picks will be chosen as DE's Editor's Pick of the Week.
Siemens Broadens Simcenter STAR-CCM+ Capabilities
March 9, 2021
Company achieves AWS High-Performance Computing Competency status.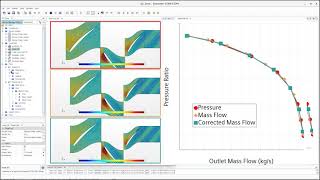 Simcenter STAR-CCM+ 2021.1 Out Now
March 1, 2021
Company to host virtual launch event of Simcenter STAR-CCM+ 2021.1 on March 9, live on LinkedIn.
Advanced CFD at the Helm in Competitive Sailing
March 1, 2021
New rules in America's Cup encourage virtual testing.
CFD Keeps Boats Afloat in the America's Cup
March 1, 2021
Despite COVID disruptions, sailing teams discover new ways to simulate the unexpected.
Siemens Expands Partnership with EOS
February 26, 2021
Through this agreement, EOS North America will be able to resell Siemens' software solutions for additive manufacturing (AM) with its machines.
Siemens, IBM, Red Hat Launch Hybrid Cloud Initiative
February 24, 2021
Siemens to adopt Red Hat OpenShift for its MindSphere Platform used by manufacturers globally.
Latest News
Editor's Pick: Upgrade to Mixed Reality 3D CAD Viewing Suite
Theorem Solutions Theorem-XR Suite update offers support for HoloLens 2 and the Microsoft Azure Remote Rendering (ARR) engine.
Massivit 5000 Large-Scale 3D Printer Boosts Production Speeds 30X
At AMUG 2021, Massivit has launched a new industrial-grade large-format printer.
CoreTechnologie Unveils Universal 3D Printing Software
Latest version of 4D_Additive additive manufacturing software has new features to meet demands of small-batch production of 3D printed...
Nexa3D Expands Partnership with BASF Forward AM
Powered by BASF Forward AM, Nexa3D's three new photopolymers support a variety of applications with fast turnaround times.
All posts