Top Story
SOLIDWORKS 2021—Cloud-Centric, GPU-Friendly
October 10, 2020
New version brings the desktop software closer to parent company's 3DEXPERIENCE offerings
Sponsored Content
SOLIDWORKS 2021—Cloud-Centric, GPU-Friendly
October 10, 2020
New version brings the desktop software closer to parent company's 3DEXPERIENCE offerings
On the Right Track
July 31, 2020
Palatov Motorsport takes CFD simulation farther and faster.
Sponsored Content
Configure the Right Workstation for SOLIDWORKS 2020
May 26, 2020
Experts weigh in on the best hardware and SOLIDWORKS settings.
Editor's Pick: Fast preparation of SolidWorks files for powder bed fusion 3D printing 
May 13, 2020
ESPRIT Additive for Powder Bed Fusion comes as an add-in to SolidWorks, and will support any file that can be opened in SolidWorks. 
At the Intersection of CAD and CAE
May 1, 2020
Mentoring is key to convergence success stories.
Dassault Debuts Integrated 3DExperience Works Platform at Conference
March 4, 2020
The re-branded 3DExperience World show emphasized web-based, platform approach to design.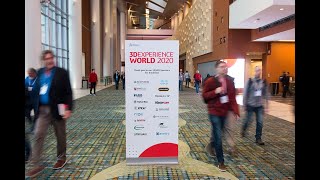 3DEXPERIENCE World 2020 Highlights, Altium Launches Web-based PCB Viewer, AMD Releases Radeon Pro W5500
February 20, 2020
SolidWorks World returns under parent company Dassault Systemes' 3DEXPERIENCE Brand
Stratasys Introduces Mid-Range 3D Printer 
February 13, 2020
The new J826 provides full-color PolyJet printing at a lower cost.
Sponsored Content
SolidWorks 2020: Large Assemblies, Faster Performance
February 7, 2020
Enhanced Graphics Performance streamlines workflows for complex assemblies.
AI-Accelerated Rendering
November 1, 2019
Artificial intelligence ushers in rendering democratization.
Taylor Attachments Modernizes With a 3D Design Workflow
October 2, 2019
Farm equipment manufacturer trades time-consuming manual processes for a streamlined workflow that incorporates 3D scanning and CAD modeling.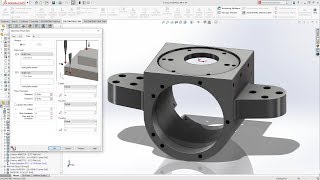 SOLIDWORKS 2020 launches, CM Labs releases Vortex Studio 2019b, xRS Week set for October
September 19, 2019
SOLIDWORKS 2020 with improved assembly performance and flexible parts, CM Labs releases Vortex Studio 2019b with deformable terrain, xRS Week set for October
Partner Content
The Beginning of AI Rendering in CAD
August 6, 2019
NVIDIA RTX GPUs bring accelerated ray-traced rendering to CAD users.
Altair SIMSOLID Walkthrough
June 1, 2019
For this overview, Tony Abbey says he was was able to explore design configurations very rapidly—and this prompted further exploration into alternative configurations such as an integral fitting.
Parametric Design Optimization with CORTIME
March 1, 2019
Walk through a linear buckling optimization using CORTIME.
Latest News
Materialise Sees Sustainability as the Future of 3D Printing
Company focuses on reduction in waste, improvement in material re-use.
Sponsored Content
HPC Helps JSP Perform Ansys Simulations up to 35% More Efficiently
HPC boosts simulation efficiency.
Safran Transmission Systems Picks MSC Software to Manage Simulation Data
Web-based simulation and test data management system addresses all phases from project initiation through product launch and beyond.
GrabCAD Print Integrates With KeyShot Rendering Software
KeyShot by Luxion is real-time 3D rendering software that allows for intuitive designs and renders.
All posts