Top Story
SOLIDWORKS 2021—Cloud-Centric, GPU-Friendly
October 10, 2020
New version brings the desktop software closer to parent company's 3DEXPERIENCE offerings
3DEXPERIENCE World 2021: Holding on to the Old; Paving the Way to the New
February 15, 2021
Dassault Systemes promotes cloud-centric 3DEXPERIENCE Works, promises to keep desktop SOLIDWORKS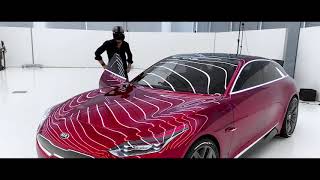 SOLIDWORKS 2021 highlights, KIA uses Varjo ARVR and Autodesk VRED, NVIDIA announces Omniverse
October 23, 2020
SOLIDWORKS 2021 highlights, KIA uses Varjo ARVR and Autodesk VRED, NVIDIA announces Omniverse
Sponsored Content
SOLIDWORKS 2021—Cloud-Centric, GPU-Friendly
October 10, 2020
New version brings the desktop software closer to parent company's 3DEXPERIENCE offerings
SOLIDWORKS 2021: GPU-Accelerated for Better Performance
October 8, 2020
SOLIDWORKS 2021 returns with more improvements in performance, modeling, and simulation.
On the Right Track
July 31, 2020
Palatov Motorsport takes CFD simulation farther and faster.
Sponsored Content
Configure the Right Workstation for SOLIDWORKS 2020
May 26, 2020
Experts weigh in on the best hardware and SOLIDWORKS settings.
Editor's Pick: Fast preparation of SolidWorks files for powder bed fusion 3D printing 
May 13, 2020
ESPRIT Additive for Powder Bed Fusion comes as an add-in to SolidWorks, and will support any file that can be opened in SolidWorks. 
At the Intersection of CAD and CAE
May 1, 2020
Mentoring is key to convergence success stories.
Dassault Debuts Integrated 3DExperience Works Platform at Conference
March 4, 2020
The re-branded 3DExperience World show emphasized web-based, platform approach to design.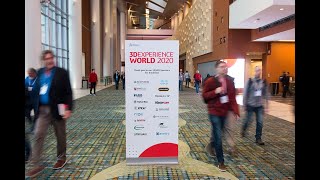 3DEXPERIENCE World 2020 Highlights, Altium Launches Web-based PCB Viewer, AMD Releases Radeon Pro W5500
February 20, 2020
SolidWorks World returns under parent company Dassault Systemes' 3DEXPERIENCE Brand
Stratasys Introduces Mid-Range 3D Printer 
February 13, 2020
The new J826 provides full-color PolyJet printing at a lower cost.
Sponsored Content
SolidWorks 2020: Large Assemblies, Faster Performance
February 7, 2020
Enhanced Graphics Performance streamlines workflows for complex assemblies.
AI-Accelerated Rendering
November 1, 2019
Artificial intelligence ushers in rendering democratization.
Taylor Attachments Modernizes With a 3D Design Workflow
October 2, 2019
Farm equipment manufacturer trades time-consuming manual processes for a streamlined workflow that incorporates 3D scanning and CAD modeling.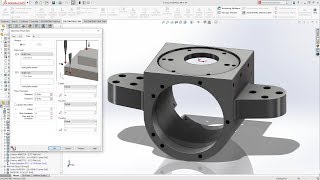 SOLIDWORKS 2020 launches, CM Labs releases Vortex Studio 2019b, xRS Week set for October
September 19, 2019
SOLIDWORKS 2020 with improved assembly performance and flexible parts, CM Labs releases Vortex Studio 2019b with deformable terrain, xRS Week set for October
Latest News
Siemens, IBM, Red Hat Launch Hybrid Cloud Initiative
Siemens to adopt Red Hat OpenShift for its MindSphere Platform used by manufacturers globally.
Editor's Pick: Customer input drives updates
IronCAD Mechanical 2021 is an add-on productivity module in the IronCAD Productivity Suite.
Markforged Goes Public via Merger With One
Combined company expected to have equity value of approximately $2.1 billion with approximately $400 million in net cash to fund growth strategy...
Simulating the Way to COVID Safety
MSC Cradle CFD simulation explores the impact of ventilation and social distancing on in-door dining scenarios to promote safe practices...
All posts