Top Story
Dassault Debuts Integrated 3DExperience Works Platform at Conference
March 4, 2020
The re-branded 3DExperience World show emphasized web-based, platform approach to design.
Dassault Debuts Integrated 3DExperience Works Platform at Conference
March 4, 2020
The re-branded 3DExperience World show emphasized web-based, platform approach to design.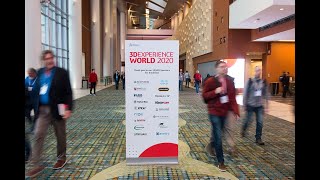 3DEXPERIENCE World 2020 Highlights, Altium Launches Web-based PCB Viewer, AMD Releases Radeon Pro W5500
February 20, 2020
SolidWorks World returns under parent company Dassault Systemes' 3DEXPERIENCE Brand
Stratasys Introduces Mid-Range 3D Printer 
February 13, 2020
The new J826 provides full-color PolyJet printing at a lower cost.
Sponsored Content
SolidWorks 2020: Large Assemblies, Faster Performance
February 7, 2020
Enhanced Graphics Performance streamlines workflows for complex assemblies.
AI-Accelerated Rendering
November 1, 2019
Artificial intelligence ushers in rendering democratization.
Taylor Attachments Modernizes With a 3D Design Workflow
October 2, 2019
Farm equipment manufacturer trades time-consuming manual processes for a streamlined workflow that incorporates 3D scanning and CAD modeling.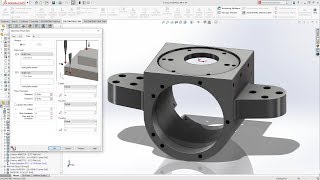 SOLIDWORKS 2020 launches, CM Labs releases Vortex Studio 2019b, xRS Week set for October
September 19, 2019
SOLIDWORKS 2020 with improved assembly performance and flexible parts, CM Labs releases Vortex Studio 2019b with deformable terrain, xRS Week set for October
Partner Content
The Beginning of AI Rendering in CAD
August 6, 2019
NVIDIA RTX GPUs bring accelerated ray-traced rendering to CAD users.
Altair SIMSOLID Walkthrough
June 1, 2019
For this overview, Tony Abbey says he was was able to explore design configurations very rapidly—and this prompted further exploration into alternative configurations such as an integral fitting.
Parametric Design Optimization with CORTIME
March 1, 2019
Walk through a linear buckling optimization using CORTIME.
Exploring Digital Transformation as an Evolutionary Journey
February 22, 2019
SolidWorks World 2019 presentation advises to forget about specific products and work on themes that match your digital transformation agenda.
Editor's Pick: Work in Part and Assembly Modes with BobCAM for SolidWorks V7
February 20, 2019
New version has 86 upgrades and enhancements to make CAM workflows more efficient.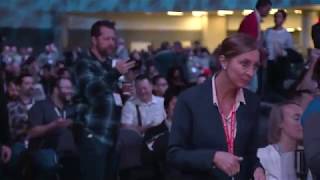 SolidWorks World 2019: Debut of 3DEXPERIENCE.Works, Launch of xShape, Event Name Change, and More
February 19, 2019
SOLIDWORKS World to be rebranded 3DEXPERIENCE World, event marks the launch of 3DEXPERIENCE.Works, company offers updates on xDesign and reveals xShape.
Partner Content
Configure Your Workstation for SolidWorks
February 15, 2019
Experts weigh in on the best hardware and SolidWorks settings to use in order to maximize engineering design productivity.
Dassault Systèmes Introduces 3DEXPERIENCE.WORKS
February 14, 2019
New portfolio of company's digital applications on the 3DEXPERIENCE platform is tailored for SolidWorks customers and mid-market companies, company says.
Latest News
Materialise Develops 3D Printed Oxygen Mask to Address Shortage of Ventilators 
Solution brought to hospitals quickly and in full compliance with safety regulations.
Fictiv Donates Tool to Make Millions of Face Shields Available to Hospitals at Cost
New tool and injection molding process can produce millions of face shields a month with lead times as fast as 1...
FREE WEBINAR: Additive Manufacturing Meets Miniaturization
In this webinar, you'll learn about how additive manufacturing can be used to create challenging microstructures in industrial applications.
COVID-19 Spike Puts Remote Collaboration to the Test
Design tool vendors ease licensing restrictions and aim for scalability to meet surge in demand from work-at-home engineers.
All posts