Top Story
Altair SIMSOLID Walkthrough
June 1, 2019
For this overview, Tony Abbey says he was was able to explore design configurations very rapidly—and this prompted further exploration into alternative configurations such as an integral fitting.
Altair SIMSOLID Walkthrough
June 1, 2019
For this overview, Tony Abbey says he was was able to explore design configurations very rapidly—and this prompted further exploration into alternative configurations such as an integral fitting.
Parametric Design Optimization with CORTIME
March 1, 2019
Walk through a linear buckling optimization using CORTIME.
Exploring Digital Transformation as an Evolutionary Journey
February 22, 2019
SolidWorks World 2019 presentation advises to forget about specific products and work on themes that match your digital transformation agenda.
Editor's Pick: Work in Part and Assembly Modes with BobCAM for SolidWorks V7
February 20, 2019
New version has 86 upgrades and enhancements to make CAM workflows more efficient.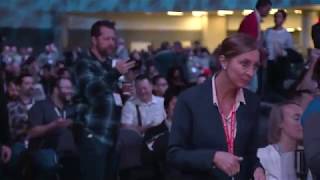 SolidWorks World 2019: Debut of 3DEXPERIENCE.Works, Launch of xShape, Event Name Change, and More
February 19, 2019
SOLIDWORKS World to be rebranded 3DEXPERIENCE World, event marks the launch of 3DEXPERIENCE.Works, company offers updates on xDesign and reveals xShape.
Partner Content
Configure Your Workstation for SolidWorks
February 15, 2019
Experts weigh in on the best hardware and SolidWorks settings to use in order to maximize engineering design productivity.
Dassault Systèmes Introduces 3DEXPERIENCE.WORKS
February 14, 2019
New portfolio of company's digital applications on the 3DEXPERIENCE platform is tailored for SolidWorks customers and mid-market companies, company says.
3D Systems Accelerates Product Design Cycle for SolidWorks Users 
February 14, 2019
Geomagic for SolidWorks 2019 expedites the scan-to-SolidWorks process, according to 3D Systems.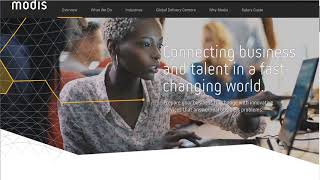 DE News Roundup: January 18, 2019
January 17, 2019
3D-Printed Autoparts from Ford and Carbon, Staffing Firm Modis's Survey on What Attracts and Keeps Top Talent, What Analysts Say about the Potentials of Personal Robots, and more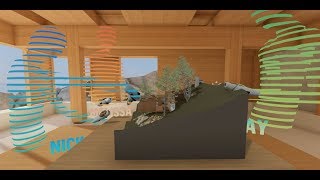 Partner Content
A Reality Check for AR/VR
January 14, 2019
As hype and speculation give way to practical concerns, augmented and virtual reality developers continue to incorporate new innovations into their offerings.
CORTIME Introduces SolidWorks Embedded Multi-Study Optimization
December 18, 2018
CORTIME, according to the company, helps engineers explore optimal designs by automating their design evaluation process and exploring design options based on performance goals and constraints.
Partner Content
CAD Embedded CFD: Overhyped, but a Good Value for Some
December 14, 2018
One particularly beneficial aspect of CAD-embedded or CAD-linked CFD is its potential for enabling and streamlining parametric studies.
Generative Design Challenges Old Paradigms from the Parametric Era
November 12, 2018
The genesis of generative design can be traced back to simulation software, with topology optimization as the intermediary evolutionary step. Generative design software uses time-tested structural, fluid and thermal simulation technologies; however, instead of asking the user to provide the...
Podcast: Digital Engineering News Roundup for Oct. 12, 2018
October 12, 2018
Listen to a brief roundup of this week's top digital engineering news featuring Siemens closing its acquisition of Mendix and its plans to acquire Iray renderer Lightworks; Luxion's release of KeyShot 8, Onshape's preview of an AR CAD-editing app at Leap...
SolidWorks 2019: Speedy Assembly, AR-VR Export, Tablet Sketching, and More
September 12, 2018
SolidWorks 2019 launches with improved assembly performance, file export for AR and VR, tablet sketching tools, and more.
Latest News
Predicting Structural Instability Due to Plastic Hinge Collapse Mechanism
Designing structures based on conditions where loading results in full plastic yielding that creates structural instability where the structure collapses...
Volkswagen updates classic van with generative design, RoboCup flexes autonomous muscles, more
In this episode of DE Video News roundup, VW uses Autodesk Fusion to reshape Microbus, autonomous robots play soccer, Onshape...
Editor's Picks: July 11-17, 2019
One of the picks will be chosen as DE's Editor's Pick of the Week.
HP Unveils New Performance Options for Z6 Workstations
New configurable options for Z6 G4 workstations feature Intel Xeon W CPUs that are designed for creative workloads like 3D...
All posts