Top Story
Formlabs Launches of Form 3 and Form 3L 3D Printers
April 2, 2019
Formlabs scales its 3D printing hardware offering with two new products built on Low Force Stereolithography (LFS) technology.
Sponsored Content
Editor's Pick: Turning SLA printing on its side for improved performance
April 17, 2019
Formlabs launches two new printers for production workflows.
Formlabs Launches of Form 3 and Form 3L 3D Printers
April 2, 2019
Formlabs scales its 3D printing hardware offering with two new products built on Low Force Stereolithography (LFS) technology.
Stratasys Releases New Configurable, Large-Scale Stereolithography 3D Printing System
April 1, 2019
Backed by strategic alliance with DSM, this stereolithography 3D printer combines a large-scale system with a configurable environment for fine-tuning across a broad range of resins.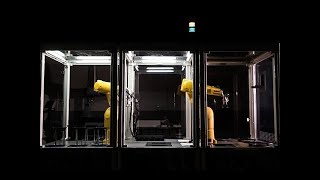 Air Force Readies Rapid Parts Replacement for Takeoff
February 21, 2019
The USAF is exploring how to leverage DLP 3D printing technology as a lean alternative to producing and inventorying legacy parts.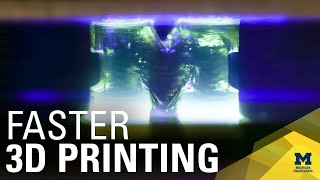 University of Michigan Researchers Tout High-Speed 3D Printing Approach
February 6, 2019
The process employs dual light sources in place of an oxygen membrane to print at 100 times the print speed of conventional offerings.
Sponsored Content
SLA 3D Printing With Engineering Materials: From CAD Design to Finished Part
October 10, 2018
In this webinar, Kevin Gautier, Channel Application Engineer at Formlabs, will walk you through the SLA 3D printing process from initial concept in CAD to finished physical part and share a range of applications you can use with our Engineering...
Union Tech Opens Stereolithography Demo Center in Chicago Area
October 1, 2018
The Union Tech center provides 3D printer evaluators with year-round hands-on access to equipment and application know-how.
Sauber Motorsport Adds 5 3D Systems 3D Printers to its Mix via Partnership
June 20, 2018
New SLA 3D printers join Alfa Romeo Sauber F1 Team's arsenal of 3D Systems SLS and SLA solutions.
Hawk Ridge Systems and UnionTech Forge 3D Printing Partnership
May 2, 2018
With the addition of UnionTech, Hawk Ridge Systems offers designers and manufacturers an opportunity take advantage of the benefits of SL 3D printing.
Design for 3D Printing
December 1, 2017
Design for additive manufacturing will require new software tools and a new approach.
UnionTech Debuts PILOT Commercial Series
October 17, 2017
Shanghai Union Technology Corporation (UnionTech) has launched its PILOT commercial series of stereolithography equipment.
Sponsored Content
Injection Molding from 3D Printed Molds
September 5, 2017
Teaming up a desktop 3D printer and a benchtop injection molder can help you make molds in-house without busting the budget.
Roland DGA Unveils Its First 3D Printer, New Milling Machine
September 11, 2014
Complementary desktop devices enable users to pick the best approach for their workflow.
Sculptgraphicz Introduces DWS Systems X Line
June 16, 2014
This allows for Sculptgraphicz to expand 3D printer and service offerings.
Latest News
Gigabot X Prints from Waste Plastics
A team from Michigan Tech has demonstrated the financial viability of printing large items...
DE News Roundup April 19, 2019: Technology to help rebuild the Notre-Dame, AU calls for papers, more
Design software maker and game publisher pledge to help rebuild the Notre-Dame, Siemens release...
Editor's Picks: April 11-17, 2019
One of the picks will be chosen as DE's Editor's Pick of...
Saint Thomas Academy's Experimental Vehicle Team Earns Four Awards in NASA Competition
The EV team places first among U.S. high schools; team beat all but...
All posts