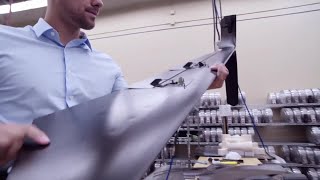 Aurora Flight Sciences' Aircraft Takes Flight with 3D Printing
March 6, 2019
Aurora teamed with Stratasys to develop a notably complex 3D printed jet-powered UAV.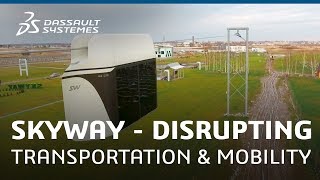 Transportation Disruption
March 6, 2019
SkyWay Technologies Co. turns to Dassault Systèmes and its 3DEXPERIENCE platform to design its transportation networks.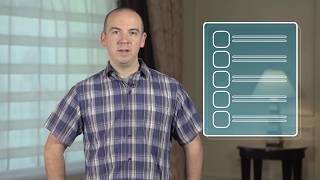 Top 5 Autodesk Vault User Fails to Avoid
February 6, 2019
IMAGINiT's manufacturing applications experts point to what works and what doesn't in Autodesk Vault.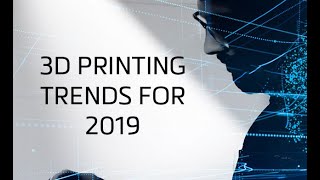 2019 3D Printing Trends
January 10, 2019
The revolutionary nature of 3D printing grew over decades.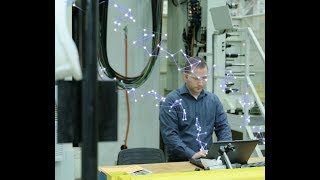 Mixing AI with Human Intelligence in Industrial Revolution
January 10, 2019
AI is a tool humans can use to design better products.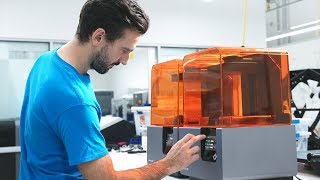 Inside Google ATAP: Blending Preproduction and 3D Printing
January 10, 2019
The Google Advanced Technology and Projects (ATAP) lab focuses on the future of products and production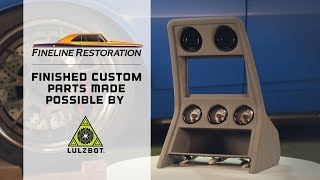 Custom Car Parts Intersect with 3D Printing
September 13, 2018
Fabrication solutions provider Fine Line Restoration works to breathe new life into automotive classics thanks to the help of LulzBot 3D printers.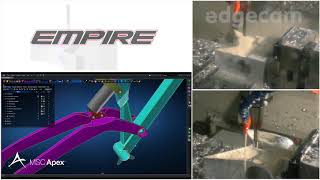 Fusing MSC Apex with Empire Cycles' Mountain Bike Design
September 13, 2018
Watch how Evotech CAE Ltd used MSC Apex in generating a unique Mountain Bike design.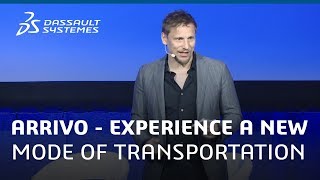 Explore New Mode of Automotive Transportation
September 13, 2018
Arrivo invites you to experience a new take on the future of transportation with the help of Dassault Systèmes' 3DEXPERIENCE.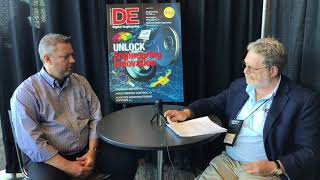 Digital Engineering Interviews COMSOL at CAASE 18
August 20, 2018
DE interviews COMSOL's Phil Kinnane at CAASE 18, the Conference on Advancing Analysis and Simulation in Engineering.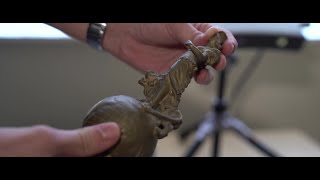 3D Scanning and Printing Deliver Restoration for the King's Car
August 7, 2018
3D Systems' scanning, design and 3D printing capabilities are tapped for Impossible Creations' (UK) precision-casted restoration of a hood ornament for the 1926 'King's Car.'
Edge and Cloud Solutions for Engineering and Race Excellence
August 7, 2018
Discover how HPC cloud cluster with HPE Moonshot offers an edge in race car engineering and analytics. Learn how advanced analytics are employed at the edge (race pit) for real-time advantage and input for next-gen race cars.
GM Drives Vehicles of the Future with Generative Design
August 7, 2018
GM and Autodesk engineers apply generative design technology to reconceive a small vehicle component -- the seat bracket where seat belts are fastened. The resulting part is 40% lighter and 20% stronger than the original part.
Digital Engineering interviews E-Xstream engineering at CAASE 18
August 3, 2018
DE's Tony Lockwood interviews Ron Rogers from e-Xstream engineering at CAASE 18, the Conference on Advancing Analysis & Simulation in Engineering.
What is Frontloading CFD?
July 12, 2018
Gain insights on a hot trend in engineering. FloEFD for Creo enables users to boost productivity and design quality by frontloading computational fluid dynamics. This video demonstrates in part FloEFD's solution, Frontloading CFD.
Latest News
Hexagon Releases Latest Update of EDGECAM
New release supports fast 5-axis machining tools; software features barrel cutter support and new gun drilling cycle.
Systems Engineering Software Update Advances Multidiscipline Simulation
Siemens PLM Software releases a full plate of new features in Simcenter Amesim 2019.1. 
Sponsored Content
Editor's Pick: Multi-domain Systems Analysis Just Got Easier
Siemens PLM Software updates Simcenter Amesim with new features in four broad categories.
Researchers Freeze-Print Graphene Battery Anodes
A team at Kansas State University used a freeze printing approach to create sodium ion batteries with hybrid graphene aerogels.
All posts