Why BOM Management Matters
August 1, 2019
Late product introductions and wasted time are a couple of the negative consequences of a problem oft preventable with more proactive bill of materials management practices.
Nano Dimension Introduces DragonFly LDM for Continuous Digital Manufacturing of Electronics
July 26, 2019
HENSOLDT tests the DragonFly LDM additive manufacturing technology and discusses the results.
Mazda Taps into Siemens' Model-based Generative Engineering Tools
July 23, 2019
Mazda realizes electrical and electronic design productivity and innovation using the Capital model-based generative design flow.
Nano Dimension Sells DragonFly Additive Manufacturing System to Istituto Italiano di Technologia 
July 15, 2019
IIT is a research institution in Italy specializing in promoting technological development and higher education in science and technology. 
Samsung Electronics Selects Optomec's Aerosol Jet for Next-Generation Electronics Production
July 3, 2019
Electronics producers are now using the aerosol jet process to print RF interconnects, replace wire bonds in IC packaging, print antennas directly onto electronics enclosures and create multi-layer, miniature circuits.
Future Facilities Celebrates 10 Years of Thermal Simulation
July 1, 2019
6SigmaET has evolved over the last 10 years and now incorporates advanced unstructured gridding technology, cloud-based solving and VR integration for the Oculus Rift.
ANSYS 2019 R2 Strengthens Digital Thread Between Design, Engineering and Manufacturing
June 7, 2019
Latest ANSYS release accelerates digital transformation across every industry.
Keysight Technologies Enhances Design Workflows with New PathWave Design 2020 Software Suite
June 4, 2019
The new software suite reduces setup time, automates routine tasks, provides faster simulation and analysis, according to Keysight Technologies.
COMSOL Produces Tools to Support Microwave and RF Engineers
June 4, 2019
Tools target those working in 5G, IoT, automotive radars and satellite communications.
Nano Dimension Collaborates with Harris Corporation for Space Project
May 31, 2019
Nano Dimension and Harris Corporation receive grant approval to create hardware to fly on the International Space Station.
Siemens Launches Capital Load Analyzer Software for Aerospace
May 28, 2019
Making use of an electrical digital twin can reduce aerospace electrical compliance and certification risks.
OnScale Tackles Ultrasonic Sensing
May 28, 2019
OnScale releases paper to showcase cloud CAE's role in developing next-generation fingerprint technology for securing smartphones.
Siemens Introduces Validation Program to Accelerate Autonomous Vehicle Development
May 17, 2019
Siemens' PAVE360 provides a comprehensive environment for multi-supplier collaboration across the automotive ecosystem for the development of next-generation automotive chips, according to the company.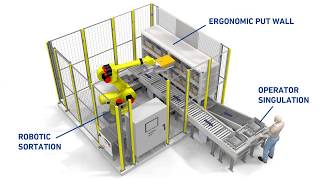 Digital Twins and Cyberphysical Security at AeroDef
May 3, 2019
DE Video News May 3, 2019: Digital twins and cyberphysical security discussions at AeroDef Conf, ANSYS acuires EDA firm
Creating an Origami Sensor Array
May 1, 2019
The rise of the Internet of Things, the growing role of printed electronics and the increasing number of technologies that mimic nature have all shaped the system's development.