Editor's Pick: A comprehensive toolset for electronics design and testing 
October 21, 2020
Keysight Technologies PathWave suite update includes five new modules to help engineers remove computational limitations that traditionally make electronics design more complex.
Radica Software Partners with Onshape on Electrical CAD
October 20, 2020
Electra Cloud now available on Onshape's app store to offer end-to-end solutions including 3D, electrical, pneumatic hydraulics and soon piping and instrumentation diagram.
Compal Electronics and Ansys Boost 5G Laptop Product Development
October 13, 2020
Electromagnetic simulation solutions and automated analysis reduce time-to-market for 5G-enabled laptops.
Siemens Acquires Avatar
July 17, 2020
Acquisition expands Siemens' Xcelerator portfolio, enhancing current integrated circuit design offerings with place and route software.
Zuken Releases CR-8000 2020 for Electronic Design
July 14, 2020
3D multi-board EDA environment features enhancements to schematic design, integration with Keysight and Ansys.
Siemens Expands Capital Electrical Software
June 17, 2020
Integrated capabilities can be used to design and assess E/E systems and enables support for integrated end-to-end model-based design, manufacturing and service domains.
Siemens Expands ODB Data Exchange Format
May 19, 2020
Company adds electronics manufacturing information flow to comprehensive digital twin.
Altium Takes PCB Design and Realization to the Next Dimension 
May 15, 2020
 Altium 365 platform empowers designers to work from anywhere, and connect with anyone.
Harvey Mudd College Professor on Teaching Robotics, Circuit Design in Lockdown
May 11, 2020
Harvey Mudd College Professor continues teaching circuit design and robotics lab courses under lockdown using take-home Arduino kits
Renesas Creates Ventilator System Reference Design for COVID-19 Pandemic
April 17, 2020
Customers can use system to design ready-to-assemble boards for medical ventilators.
Editor's Pick: Leading network and electronics engineering services available for free
April 15, 2020
The Innovate Anywhere Program covers three key areas: 90-day software trials; remote learning; and scalable live network testing.
EMA Design Automation Announces Partnership with Dassault Systèmes
April 10, 2020
This partnership will leverage EMA's expertise to provide a holistic, modern approach to product development.
Web Simulation Tool Capable of Systematic Verification of Power Devices and ICs
March 6, 2020
Tool enables easy verification of solution circuits under the SystemVision portfolio cloud environment from Mentor, a Siemens business.
Nano Dimension Moves its Main Commercial Activity to USA
February 25, 2020
Nano Dimension will be able to better serve its customers through its new training and demo center.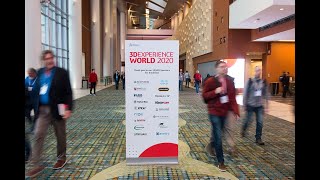 3DEXPERIENCE World 2020 Highlights, Altium Launches Web-based PCB Viewer, AMD Releases Radeon Pro W5500
February 20, 2020
SolidWorks World returns under parent company Dassault Systemes' 3DEXPERIENCE Brand
Latest News
AU2021: May the Forge be with You
Autodesk brings its focus back on the Forge development platform, hints at more access to Forge via APIs, announces two...
Hexagon Unveils Image-Recognition AI for CAE
ODYSSEE A-Eye offers access to digital twins through AI applications that require less input data and can read images to...
America Makes Has New Directed Project Call Worth $1M
Project aims to advance domestic ability to make AM components for Aerospace and Defense High Mach Applications 
Shapeways Introduces Otto Software-as-a-Service
This gives manufacturers free access to 3D printing manufacturing services.
All posts