Sponsored Content
NVIDIA Quadro RTX
September 11, 2020
Whether implementing massive CAD models, performing complex engineering simulations or interactively rendering photorealistic images directly from CAD files, NVIDIA® Quadro® RTX™ GPUs deliver the performance you need to tackle these graphics and compute intensive tasks.
NVIDIA to Host Digital GTC in October
August 17, 2020
Event, which will feature 500+ sessions in AI, data science and more, will also feature keynote from CEO Jensen Huang.
High-Performance Radeon Pros
June 15, 2020
We compare the AMD Radeon Pro WX 8200 and W5700 GPUs. The AMD Radeon Pro WX 8200 is actually quite similar to the WX 9100, with 12,500 million transistors and a base clock speed of 1200MHz. Both boards use HBM2 memory with error-correcting code...
Sponsored Content
Acceleration of Real-Time Rendering in Design
June 12, 2020
Faster GPUs and real-time raytracing are making it easier for engineers to enable visualization throughout the design process.
Sponsored Content
Large CAD Model Challenges
June 12, 2020
Software enhancements, hardware upgrades help engineers boost productivity while managing larger models.
No One-Size-Fits-All Optimal System
April 15, 2020
Software use and workload should determine IT manager workstation selection.
BOXX Introduces New NVIDIA-Powered Data Center System and More at GTC Digital
March 27, 2020
Multiple NVIDIA Quadro GPUs accelerate high-performance computing applications.
Sponsored Content
Getting Comfortable with AI-Assisted Design
March 9, 2020
Generative design technology is gaining acceptance as software vendors leverage GPU acceleration.
AMD CPUs and Radeon GPUs Enable El Capitan Supercomputer to Break 2 Exaflops Barrier
March 6, 2020
El Capitan is set to be the second all AMD CPU and GPU exascale system in the U.S.
HPC Transforms 3D Printing
March 1, 2020
Design for additive manufacturing is pushing more companies to tap into cloud and high-performance computing resources.
The Expanding Role of GPUs in Simulation
March 1, 2020
Legacy code is slower to move to the GPU; a hybrid strategy is recommended.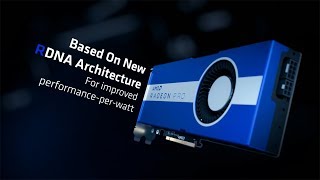 New GPU Enters the 7nm Realm 
December 11, 2019
The graphics processing unit can do more work per watt and do it faster than the previous generation technology.
Sponsored Content
Editor's Pick: Engineering GPU with World-First Specs 
December 11, 2019
AMD Radeon Pro W5700 is a professional PC workstation graphics card designed for 3D designers and engineers using 7nm technology.
Getting Graphic
December 1, 2019
Intel is joining the discrete GPU market. Here's how to follow the latest news and announcements from the chipmaker.
Sponsored Content
Productivity Study: ANSYS Mechanical
November 30, 2019
Simulation run times are up to 4.8 times faster using a current workstation equipped with a powerful GPU compared to an older system.
Latest News
Three Ways Generative Design is Transforming Business
Generative design is an exploration tool that uses artificial intelligence and machine learning to simultaneously generate multiple solutions based on...
Generative Design Helps Create New Wheels that are 35% Lighter
By using generative design technology, Briggs Automotive Company (BAC) was able to shed an additional 4.8 kilograms (10.5 lbs) for the latest...
Hyundai is Driving Mobility Innovation with Generative Design
Hyundai Motor Group is pushing the boundaries of vehicle development and reimagining how vehicles might traverse the world. In a...
How to Get Started with Generative Design
Generative design allows you to simultaneously generate multiple CAD-ready options based on real-world manufacturing constraints and product performance requirements. Try...
All posts