Dassault Systèmes Releases SIMULIA 2019
December 19, 2018
9th-Generation Intel CPUs Power Next-Generation Workstations
December 19, 2018
BOXX's new S-class workstations overclocked up to 5.1GHz, support heavily threaded applications.
Canon Releases New Ceramic Print Material, Technology
December 18, 2018
The new material and printing solution enable higher accuracy in ceramic parts production
CORTIME Introduces SolidWorks Embedded Multi-Study Optimization
December 18, 2018
CORTIME, according to the company, helps engineers explore optimal designs by automating their design evaluation process and exploring design options based on performance goals and constraints.
Eurocom Debuts the Tornado F7W Workstation
December 18, 2018
Eurocom's workstations are said to focus on GPU, CPU and user upgradability, along with the capabilities of scalability and long lifespan.
Remcom Releases 5G Antenna Array Design Features in XFdtd Electromagnetic Simulation Software 
December 18, 2018
XFdtd provides performance metrics for 5G beam steering applications by simulating the radiation pattern for different array or subarray phasing conditions that are used to steer a beam.
S-Squared Unveils Really Big 3D Printer
December 17, 2018
New robotic construction system can print a house, other commercial projects.
Markforged Launches H13 Tool Steel for High-strength, High-temp Tooling Applications
December 14, 2018
The expansion into H13 will enable customers to print parts in high-strength, high-temperature applications such as metal forming tools, dies and punches, and hardened inserts for fixtures, the company reports.
IronCAD Unveils 20th Anniversary Edition CAD Release
December 14, 2018
The latest CAD release delivers enhanced Shrinkwrap capabilities, improved Smart eBehavior and a more intuitive user interface, the company reports.
EDEM Updates its Flagship Software
December 14, 2018
Features and tools are being introduced, including a Python library for easier post-processing of large amounts of data, the ability to simulate deformable geometries as well as a new breakage model.
VERICUT 8.2 Introduces an Optimization Module
December 14, 2018
VERICUT 8.2 adds Force Turning to optimize lathe turning, and mill-turn operations, when combined with Force Milling.
Find out What's New in Autodesk Netfabb 2019.1
December 14, 2018
Leading the list of updates are latticing, the new "CAD-friendly" interface, new machine integrations and some updates to Netfabb simulation.
Editor's Picks: Dec. 6-12, 2018
December 13, 2018
One of the picks will be chosen as DE's Editor's Pick of the Week.
VariCAD 2019-1.0 Released
December 11, 2018
A few improvements were made in 3D kernel and STEP input capability, among many other new features.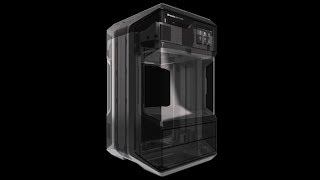 MakerBot Meets Industrial 3D Printing
December 11, 2018
Method blends performance with usability, bridging the gap between desktop and industrial 3D printing.
Latest News
DE News Roundup: January 18, 2019
3D-Printed Autoparts from Ford and Carbon, Staffing Firm Modis's Survey on What Attracts and...
CoreTechnologie Presents new 4D_Additive Manufacturing Software Suite
The German-French company has introduced a software suite to prepare CAD models for all...
WINDnovation Adopts pSeven in Design of Wind Turbine Rotor Blades
Optomec Partners with Phillips Federal to Bring Metal Additive to U.S. Government
Optomec LENS family of Metal 3D Printing Solutions will be accessible via the GSA, the U.S. government purchasing portal.
All posts