Pico Technology Introduces PicoScope 9404 SXRTO Real-Time Oscilloscope
March 5, 2019
The 9404 features four 5 GHz 12-bit channels, each supported by real-time sampling to 500 MS/s per channel and up to 1 TS/s (1 ps) equivalent-time sampling. 
Applied Automation Technologies and DMG MORI USA Announce Partnership
February 19, 2019
Partnership of two companies will focus on management of on-machine measuring software.
Ruggedized Electronics Require Special Attention
February 1, 2019
Meet the challenge of designing sensitive electronics for harsh environments.
Striving for Zero
February 1, 2019
Reducing, or even eliminating, the use of physical prototypes can yield tremendous benefits. The question is: How do you proceed?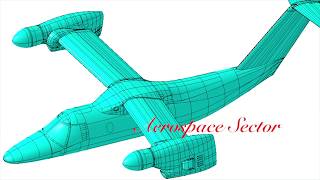 Partner Content
AW609 TiltRotor Wind Tunnel Testing via Composite 3D Printing
January 28, 2019
CRP Technology's Windform XT 2.0 carbon-composite material was used to create the wind tunnel testing model via selective laser sintering in just four days.
Ethertronics Offers New Portable Millimeter Wave Measurement System
January 23, 2019
The new ETH-MMW-1000 provides a compact, cost-effective, accurate, and adaptable solution for testing 5G antennas and other devices at millimeter wave frequencies spanning 18–75+GHz in a range of laboratory and production environments.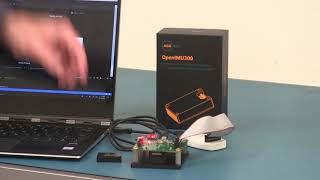 Learn How to Develop Sensor Solutions for Drones, Autonomous Vehicles and Robots
January 21, 2019
Short video addresses the New ACEINNA OpenIMU Sensor Package for Autonomous Vehicle Guidance and Navigation.
Starrett Introduces Spring Testing System
January 21, 2019
New S1 systems offer high-volume production testing of compression and extension springs.
Sponsored Content
The Quality Leader's New Product Introduction Playbook
January 14, 2019
The market's visibility to early quality issues has never been greater and will continue to accelerate. The extensive awareness creates opportunities for the prepared enterprise, and substantial risks for those slow to react.
Velodyne Lidar Presented new Technology for Autonomy and Driver Assistance at CES 2019
January 11, 2019
Velodyne introduces wide field of view short-range sensor and Advanced Driver Assistance Systems (ADAS).
MathWorks Introduces Sensor Fusion and Tracking Toolbox 
January 3, 2019
Company extends MATLAB workflow to help engineers design, simulate, and analyze systems fusing data from multiple sensors.
Mcity Adds Augmented Reality to Driverless Car Testing Roadmap
December 27, 2018
Researchers make the case for a hybrid autonomous vehicle test process that combines simulated vehicles and traffic scenarios with real-world test drives.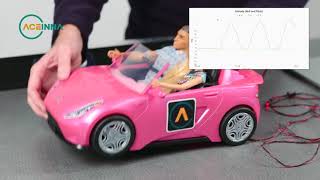 Measuring Dynamic Tilt with an IMU
December 19, 2018
LK Metrology Announces Enhanced CAMIO 8.5 Multi-Sensor CMM Software Version
December 7, 2018
LK Metrology's new 8.5 version of their CAMIO CMM software has a range of new features.
NI's LabVIEW NXG Brings New Features and Functionality to Market
December 4, 2018
The newest version of LabVIEW NXG simplifies time-consuming tasks in automated test and automated measurement applications.
Latest News
America's Cup Challenger American Magic Flies Across the Water with Stratasys 3D Printing
US team for world-renowned competitive sailing event taps into carbon fiber for end-use racing parts.
Artec 3D Launches Artec Micro Industrial Desktop 3D Scanner
Scanner promises quality control of small objects, reverse engineering design and more.
Indo-MIM and Desktop Metal Set Up Partnership to Boost Adoption of Metal 3D Printing
Large metal injection molding company plans to deploy metal 3D printing at scale with the Production System.
AMT on the Importance of Automated Post-Processing for Additive Manufacturing
Company to highlight how its BLAST process intersects material science, hardware engineering and process automation at RAPID + TCT 2019; introduce the...
All posts