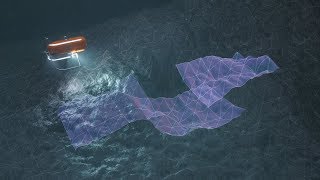 Ocean Explorer Targets Terrestrial and Extraterrestrial Waters
May 1, 2019
WHOI and NASA/JPL are designing an autonomous sea drone capable of exploring the hadal zone, up to almost 7 miles below sea level.
TE Connectivity Announces Definitive Agreement to Acquire the Kissling Group 
April 30, 2019
The deal helps expand TE's portfolio for hybrid electric commercial vehicle solutions, TE Connectivity reports.
LIFT and Center for Automotive Research to Optimize Joining Methods for Auto Industry
April 26, 2019
Study will evaluate and test various materials and  joining technologies and make recommendations.
Keysight Technologies' V2X Test Solution Earns OmniAir Certification
April 18, 2019
Certification ensures vehicular communication devices and associated software pass global industry requirements for interoperability and compliance.
Siemens Buys NVH Business from Saab Medav
March 22, 2019
Deal boosts Siemens' Simcenter portfolio with a range of configurable solutions for end-of-line noise, vibration, and harshness (NVH) quality testing.
VeriSurf Debuts Latest Master3DGage 3D Inspection and Reverse Engineering Solution
March 18, 2019
The complete hardware/software solution delivers automated "in-process" inspection to the shop floor.
dSPACE TargetLink 4.4 Debuts New Functionalities
March 15, 2019
In this new release, the Production Code Generator supports MATLAB Code in Simulink Models.
Matereality Adds Lab Information Management to its Material Data Management Software
March 14, 2019
Release Is accompanied by a new bolt-on for companies to manage and run their test labs.
Pico Technology Introduces PicoScope 9404 SXRTO Real-Time Oscilloscope
March 5, 2019
The 9404 features four 5 GHz 12-bit channels, each supported by real-time sampling to 500 MS/s per channel and up to 1 TS/s (1 ps) equivalent-time sampling. 
Applied Automation Technologies and DMG MORI USA Announce Partnership
February 19, 2019
Partnership of two companies will focus on management of on-machine measuring software.
Ruggedized Electronics Require Special Attention
February 1, 2019
Meet the challenge of designing sensitive electronics for harsh environments.
Striving for Zero
February 1, 2019
Reducing, or even eliminating, the use of physical prototypes can yield tremendous benefits. The question is: How do you proceed?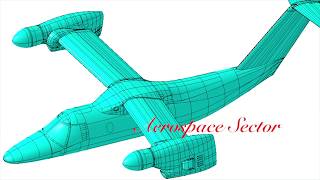 Partner Content
AW609 TiltRotor Wind Tunnel Testing via Composite 3D Printing
January 28, 2019
CRP Technology's Windform XT 2.0 carbon-composite material was used to create the wind tunnel testing model via selective laser sintering in just four days.
Ethertronics Offers New Portable Millimeter Wave Measurement System
January 23, 2019
The new ETH-MMW-1000 provides a compact, cost-effective, accurate, and adaptable solution for testing 5G antennas and other devices at millimeter wave frequencies spanning 18–75+GHz in a range of laboratory and production environments.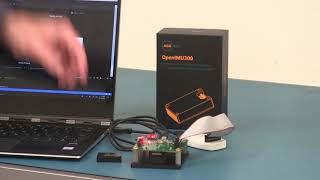 Learn How to Develop Sensor Solutions for Drones, Autonomous Vehicles and Robots
January 21, 2019
Short video addresses the New ACEINNA OpenIMU Sensor Package for Autonomous Vehicle Guidance and Navigation.
Latest News
Foundry Names New CEO
Jody Madden, who joined Foundry in 2013, is named new CEO.
America Makes Locates Third Satellite Center at Wichita State University
Specifically, the Center will be at the National Institute for Aviation Research on WSU's campus.
Eurocom Releases Tornado F7 Server for On-the-Go Applications
The Tornado F7 Server Edition is an all-in-one, single-server, small form factor, laptop-based server.
The New Age of Engineering Animation
High-quality animations help engineers efficiently collaborate with colleagues.
All posts