HxGN Live 2019: Forging a Path in the Data Forest
June 26, 2019
At its annual conference HxGN Live, Hexagon executives propose finding intelligence in manufacturing data as the way to gain competitive advantage and build responsible, sustainable production processes.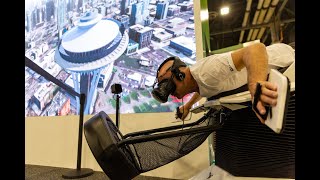 HxGN 2019 where AR/VR meets Metrology; Epson Releases Augmented Reality Remote Assist
June 21, 2019
Hexagon's HxGN highlights intersection of AR/VR and metrology; Epson launches AR-based remote assistance app.
RIGOL Technologies, GradientOne Announce Partnership Streamlining Test Automation
June 13, 2019
The integration of many of RIGOL's UltraVision and UltraVision II oscilloscopes with GradientOne's web-based platform allows engineers to simply and quickly set up tests, acquire/store the test data, analyze the results, and more.
Coordinate Metrology Society Conference to Feature 21 Expert Technical Papers and Presentations
June 6, 2019
Measurement professionals convene at CMSC 2019 in Orlando, Florida.
Artec 3D Launches Artec Micro Industrial Desktop 3D Scanner
May 21, 2019
Scanner promises quality control of small objects, reverse engineering design and more.
Former Astronaut Dr. Bonnie Dunbar to Headline 35th Coordinate Metrology Society Conference
May 20, 2019
Vision Engineering Debuts 3D Digital Display Technology
May 14, 2019
Visual inspection company launches deep reality viewer at EASTEC, MA.
Digital Metrology Marks 20 Years of Metrology Successes
May 7, 2019
In recent years, Digital Metrology has collaborated with instrument manufacturers around the world to develop measuring systems and to embed software in custom and off-the-shelf metrology systems.
Hexagon's Manufacturing Intelligence Division Breaks Ground on New Center in Detroit Area
May 7, 2019
Hexagon's Manufacturing Intelligence division is constructing a new expansion project on a site in Novi, MI, slated for completion in the fall of 2019.
Artec 3D Launches Artec Micro Professional Industrial Desktop 3D Scanner
May 7, 2019
Scanner offers quality control of small objects, reverse engineering design and more, a solution for the metrology market, company says.
Verisurf 2019 Software Introduced
May 3, 2019
The software offers enhanced CMM programming, productivity features and universal compatibility.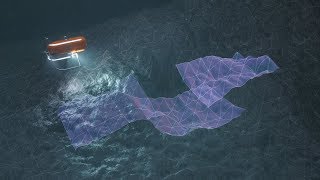 Ocean Explorer Targets Terrestrial and Extraterrestrial Waters
May 1, 2019
WHOI and NASA/JPL are designing an autonomous sea drone capable of exploring the hadal zone, up to almost 7 miles below sea level.
TE Connectivity Announces Definitive Agreement to Acquire the Kissling Group 
April 30, 2019
The deal helps expand TE's portfolio for hybrid electric commercial vehicle solutions, TE Connectivity reports.
LIFT and Center for Automotive Research to Optimize Joining Methods for Auto Industry
April 26, 2019
Study will evaluate and test various materials and  joining technologies and make recommendations.
Keysight Technologies' V2X Test Solution Earns OmniAir Certification
April 18, 2019
Certification ensures vehicular communication devices and associated software pass global industry requirements for interoperability and compliance.
Latest News
Companies, Cities Adopt Use of NVIDIA EGX Edge Supercomputing Platform
This platform delivers artificial intelligence to factories, wireless networks, stores and more.
Editor's Picks: Oct. 17-23, 2019
One of the picks will be chosen as DE's Editor's Pick of the Week.
New Industrial Design Software Has Roots in Engineering Simulation 
Inspire Studio is the most recent addition to the Altair Inspire Platform, which uses Altair's simulation expertise as a...
Editor's Pick: A Fresh Take on Industrial Design Software 
Altair Inspire Studio is part of Altair's Inspire Platform, a set of contemporary tools transforming product design by making...
All posts