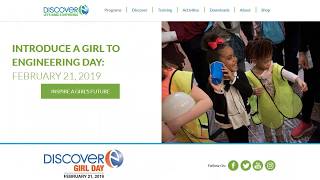 DE News Roundup: November 2, 2018
November 2, 2018
MIT launches online experiment to add human perspective on AI training for self-driving cars, Hexagon buys Bricsys, known for DWG-compatible BricsCAD, ANSYS launches new app store, and more.
Hexagon Acquires Bricsys
October 23, 2018
Hexagon reshapes the drafting marketplace with Bricsys acquisition.
Bricsys Inc
January 1, 2018
As a full-fledged 2D & 3D CAD software program, BricsCAD offers professionals one of the most advanced and intuitive drawing and modeling solutions out there. Available in three editions and open to third-party developers, it is beyond any AutoCAD® alternative....
Artificial Intelligence for Design Gets Real
December 1, 2016
Rapid advances in artificial intelligence could alter the way designers work.
Bricsys Proclaims "Second Life" for .dwg File Format
October 31, 2016
"Stick with .dwg" was the conference slogan, and Bricsys has proven over the years it has the will to make itself a player to be taken seriously.
AutoCAD Alternatives Are Alive and Well in Product Design
October 28, 2015
At developer conferences, Graebert and Bricsys show how to push the DWG envelope in new directions and three dimensions.
3Dconnexion Mice Now Supported By BricsCAD
June 5, 2014
CAD program now supports the entire line of 3Dconnexion mice.
BricsCAD V14.2 Includes New Sheet Metal and Generative Drafting Features
March 14, 2014
Includes 40 additions for third-party application developers and 70 bug fixes.
Latest News
Editor's Picks: June 6-12, 2019
One of the picks will be chosen as DE's Editor's Pick of the Week.
New SURFCAM Release Now Supports Fast 5-Axis Machining Tool
Software features barrel cutter support, performance improvements and new gun drilling cycle.
America Makes TRX+ @NIAR Technical Review and Exchange Event Headed to Kansas
Speakers at the two-day event include Cindy Ashforth of the Federal Aviation Administration, Chris Holshouser of NIAR, and Doug Hall...
Materialise Receives FDA Clearance for Cardiovascular Planning Software Suite
Introductory Workflow, Mimics Enlight Mitral provides support for transcatheter mitral valve replacements
All posts