Top Story
Workstations in 2022: Lessons Learned From Pandemic
December 15, 2021
New work setups require more data processing and peripheral support capabilities.
AMD Instinct Offers Exascale-Class Technology for HPC and AI Applications
March 29, 2022
Powered by AMD CDNA 2 architecture and AMD ROCm 5, new AMD Instinct MI210 GPUs help address demand for compute-accelerated data center workloads, AMD reports.
Workstations in 2022: Lessons Learned From Pandemic
December 15, 2021
New work setups require more data processing and peripheral support capabilities.
NVIDIA and Global Computer Makers Launch Enterprise Server Platforms for AI
April 13, 2021
NVIDIA-certified servers with NVIDIA AI Enterprise software running on VMware vSphere simplify and accelerate adoption of AI, NVIDIA says.
NVIDIA for Data Centers
September 11, 2020
Meet the most demanding and advanced 3D design visual computing challenges by bringing the power of NVIDIA data center GPUs, select NVIDIA RTX products (RTX A6000, RTX A5500, RTX A5000) and NVIDIA vGPU (virtual GPU) software to the data center.
NVIDIA RTX Server
September 11, 2020
Take visual computing to the next level with NVIDIA RTX™ Servers which combine NVIDIA RTX GPUs with NVIDIA virtual GPU software for maximum performance and cost savings.
NVIDIA Unveils AI Platform to Minimize Downtime in Supercomputing Data Centers
June 22, 2020
NVIDIA Mellanox UFM cyber-AI platform detects security threats, predicts network failures.
Microway Delivers NVIDIA DGX A100 to a U.S. Educational Institution 
May 26, 2020
HPC & AI solution provider to deliver advanced AI system to the University of Florida.
Sponsored Content
Editor's Pick: NVIDIA-powered data center for high-performance applications
April 8, 2020
BOXX FLEXX rack-mounted data center platform is made for complex product development workflows.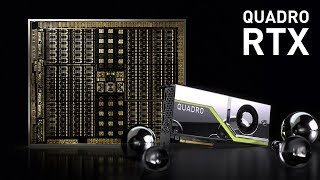 Sponsored Content
Passively Cooled Quadro RTX 8000 and RTX 6000 GPUs Optimized for the Data Center
February 25, 2020
The demand for visualization, rendering, data science and simulation continues to grow as businesses tackle larger, more complex workloads than ever before. However, enterprises looking to scale up their visual compute infrastructure face mounting budget constraints and deployment requirements.
AMD Unveils 7nm Datacenter GPUs
November 7, 2018
AMD Radeon Instinct MI60 and MI50 accelerators with compute performance, high-speed connectivity, fast memory bandwidth and updated ROCm open software platform power deep learning, HPC, cloud and rendering applications.
Hyperconvergence Promises HPC Democratization
November 1, 2018
IT component centralization brings promise for AI and deep learning applications.
Applied Math Modeling Releases CoolSim for AutoCAD 2.0
July 16, 2018
CoolSim for AutoCAD 2.0 from Applied Math Modeling allows users to set up CoolSim models within AutoCAD.
A Cool Collaboration Saves Energy Costs
June 1, 2018
Direct contact liquid cooling (DCLC) can reduce cooling energy costs by 56%, according to CoolIT Systems' CEO and CTO Geoff Lyons.
Dell EMC Infrastructure Simplifies Data Center Modernization
February 20, 2018
Dell EMC expands converged infrastructure portfolio with the new Dell EMC VxBlock System 1000; it is designed to further simplify data center operations.
Sponsored Content
Direct Contact Liquid Cooling Adoption
May 24, 2017
HPC and hyperscale markets turn to new cooling solutions.
Latest News
IMAGINiT Launches Clarity 2023
This enterprise-level suite of products can improve architecture, engineering and construction firms' advances in process automation.
Morf3D and Constellium Ink Joint Additive Manufacturing Program
Constellium's Aheadd CP1 offers benefits including thermal and electrical conductivity approaching that of pure aluminium, the company reports.
JIE USA Debuts 3D CAD Configurator Built by CADENAS
Motor and drive manufacturer unveils tool for on-demand, online design and product selection.
HP Shares New Platform Professional Services Updates
During RAPID + TCT, HP debuted new products and solutions.
All posts