Top Story
Hyperconvergence Promises HPC Democratization
November 1, 2018
IT component centralization brings promise for AI and deep learning applications.
Sponsored Content
NVIDIA Quadro for Data Centers
September 11, 2020
Meet the most demanding visual computing challenges by bringing the power of NVIDIA Quadro RTX GPUs and NVIDIA virtual GPU software to the data center.
Sponsored Content
NVIDIA RTX Server
September 11, 2020
Take visual computing to the next level with NVIDIA RTX™ Servers which combine NVIDIA Quadro RTX GPUs with NVIDIA virtual GPU software for maximum performance and cost savings.
NVIDIA Unveils AI Platform to Minimize Downtime in Supercomputing Data Centers
June 22, 2020
NVIDIA Mellanox UFM cyber-AI platform detects security threats, predicts network failures.
Microway Delivers NVIDIA DGX A100 to a U.S. Educational Institution 
May 26, 2020
HPC & AI solution provider to deliver advanced AI system to the University of Florida.
Sponsored Content
Editor's Pick: NVIDIA-powered data center for high-performance applications
April 8, 2020
BOXX FLEXX rack-mounted data center platform is made for complex product development workflows.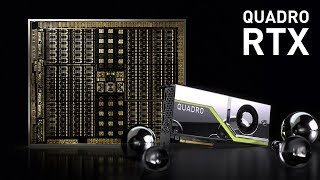 Sponsored Content
Passively Cooled Quadro RTX 8000 and RTX 6000 GPUs Optimized for the Data Center
February 25, 2020
The demand for visualization, rendering, data science and simulation continues to grow as businesses tackle larger, more complex workloads than ever before. However, enterprises looking to scale up their visual compute infrastructure face mounting budget constraints and deployment requirements.
AMD Unveils 7nm Datacenter GPUs
November 7, 2018
AMD Radeon Instinct MI60 and MI50 accelerators with compute performance, high-speed connectivity, fast memory bandwidth and updated ROCm open software platform power deep learning, HPC, cloud and rendering applications.
Hyperconvergence Promises HPC Democratization
November 1, 2018
IT component centralization brings promise for AI and deep learning applications.
Applied Math Modeling Releases CoolSim for AutoCAD 2.0
July 16, 2018
CoolSim for AutoCAD 2.0 from Applied Math Modeling allows users to set up CoolSim models within AutoCAD.
A Cool Collaboration Saves Energy Costs
June 1, 2018
Direct contact liquid cooling (DCLC) can reduce cooling energy costs by 56%, according to CoolIT Systems' CEO and CTO Geoff Lyons.
Dell EMC Infrastructure Simplifies Data Center Modernization
February 20, 2018
Dell EMC expands converged infrastructure portfolio with the new Dell EMC VxBlock System 1000; it is designed to further simplify data center operations.
Sponsored Content
Direct Contact Liquid Cooling Adoption
May 24, 2017
HPC and hyperscale markets turn to new cooling solutions.
Univa Updates Grid Engine Platform
July 14, 2015
The software is more efficient and has an updated resource management feature.
Intel to Acquire Altera Corporation
June 1, 2015
The transaction will further technology for data center and Internet of Things applications.
Software Optimizes Data Center Designs
February 25, 2015
Cloud-based CoolSim 4.4 adds new features to speed up data center model building and simulation.
Latest News
Siemens Expands Partnership with EOS
Through this agreement, EOS North America will be able to resell Siemens' software solutions for additive manufacturing (AM) with its...
Fraunhofer IGD Develops Automated Robotic Arm
The mobile scanner CultArm3D delivers 3D models of exhibits of various sizes at the push of a button, according...
3D Printing Deployed in the War on Head Lice
Enventys Partners, Stratasys leverage additive manufacturing to reduce costs, design constraints and lead time on new head lice treatment.
Editor's Picks: Feb. 18-24, 2021
One of the picks will be chosen as DE's Editor's Pick of the Week.
All posts