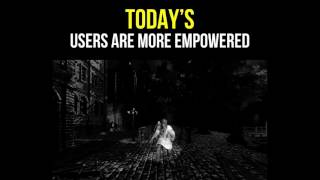 Sponsored Content
FATHOM Issued Patent For on Demand Digital Manufacturing Platform
September 11, 2019
FATHOM, an advanced manufacturer with an expertise in 3D printing and additive manufacturing, announced the issuance of a United States Patent for the systems and methods powering its online digital manufacturing platform.
Protolabs Adds Carbon Technology to Its 3D Printing Service
September 10, 2019
The digital manufacturing company expands its industrial 3D printing capabilities for production-grade parts with Carbon Digital Light Synthesis technology.
Sponsored Content
How to Get the Most Out of Additive Manufacturing
September 9, 2019
When evaluating Direct Digital Manufacturing for production, take a methodical analysis of cost, design, assembly, materials, and process to fully understand its benefits.
3D Printing Start-up Fortify Secures $10M in Series A Funding Led By Accel
July 29, 2019
The funding will support the launch of Fortify's Discovery Partner Program and the growth of the Fortify team.
Nano Dimension Introduces DragonFly LDM for Continuous Digital Manufacturing of Electronics
July 26, 2019
HENSOLDT tests the DragonFly LDM additive manufacturing technology and discusses the results.
Ventura-based XponentialWorks Doubles Size of Innovation Labs
July 18, 2019
Company opens facility focused on creating new manufacturing 4.0 jobs and tech.
Carbon and Arkema Partner to Advance the Adoption of Digital Manufacturing
June 27, 2019
Arkema has taken part, with an investment of US$ 20 million, in the Carbon Growth Funding Round to support the next generation of fully integrated digital manufacturing platforms via collaboration.
HP Makes its Case for Digital Manufacturing 
June 25, 2019
HP uses the grand opening of its new 3D Printing and Digital Manufacturing Center of Excellence in Barcelona to show off technologies and partnership. 
HP Opens New 150,000-Square-Foot 3D Printing and Digital Manufacturing Center of Excellence
June 12, 2019
The Center will be targeting R&D, engineering, co-development, and sustainable innovation for the Fourth Industrial Revolution.
ZVerse and Carbon Set up Partnership Focused on Design for Digital Manufacturing 
March 18, 2019
The nuts and bolts: ZVerse will offer enhanced design support to Carbon production partners and customers.
DMDII Gets a Name Change
March 1, 2019
The Digital Manufacturing and Design Innovation Institute (DMDII) announces it will be renamed MxD and will stand as an independent organization from UI LABS.
DMDII Awarded $10 Million in Federal Funding
February 26, 2019
Partnership with U.S. Department of Defense will continue for five more years.
HP Boosts 3D Printing Mass Production
November 26, 2018
HP announces new customers RecTech 3D and GE Transportation; new applications by BMW, Volkswagen, and others; first HP Jet Fusion 3D 300 / 500 Series customers; collaborates with Autodesk on design-for-3D to lead in digital manufacturing.
Purdue Polytechnic Institute and Anark Partner to Deliver Digital Thread Curriculum
June 12, 2018
Anark Core and MBEWeb will be deployed as part of Purdue's MBE and Digital Thread education and professional training programs
Tulip Launches Digital Manufacturing Quick-Start Kit
April 23, 2018
Factory Kit, Tulip reports, is an intuitive self-service solution that includes tools engineers need to quickly design, build and deploy manufacturing apps without writing code.
Latest News
Leading NVIDIA Channel Partner, PNY Technologies, Supports Data Science for Product Development
Detailing PNY Technologies' involvement with the NVIDIA-Powered Data Science Workstation specification.
Sponsored Content
Editor's Pick: Tapping Into Data Science for Product Development
PNY Technologies delivers NVIDIA's Data Science Workstation specification.
XR Transforming Design, Visualization
Ford, BASF discuss extended reality in VR Intelligence webinar.
ANSYS and Autodesk Light Up Automotive Design
Software providers provide deep integration between the VRED 3D visualization and ANSYS optical simulation solution to streamline vehicle design and...
All posts