Link3D, RAPID + TCT, AeroDef and 3Dnatives to Host Nonstop Digital Marathon
April 17, 2020
Event to feature current global initiatives, technology application and thought leadership.
ZVerse Announces Plans to Produce 20 Million Face Shields
April 7, 2020
Small digital manufacturing company pivots to support COVID-19 response.
3Diligent Helping Coordinate Digital Manufacturing Response to COVID-19
March 27, 2020
Company is coordinating rapid manufacturing of PPE to ensure supply meets demand.
HP Inc. and Partners Mobilize 3D Printing Solutions to Battle COVID‐19 
March 24, 2020
Many 3D design files to be made freely available to accelerate critical parts production.
3D Systems Unveils Advanced Figure 4 Materials Testing
March 10, 2020
Additive manufacturing company conducts and provides comprehensive, consistent materials test data—enabling engineers to efficiently, effectively evaluate AM production materials for their applications.
ZVerse and Forecast 3D Form Partnership for CAD as a Service
February 5, 2020
This strategic partnership will give Forecast 3D customers direct access to the CADaaS platform on the Forecast 3D website.
3D Hubs Brings Manufacturing Platform to Germany
January 20, 2020
The online manufacturing platform provides engineers with access to a virtually unlimited manufacturing capacity through a global network of manufacturing partners, company says.
Identify3D and Siemens Digital Industries Software Sign OEM Partnership Agreement
November 20, 2019
Both companies can help support automated, end-to-end, secure and controllable manufacturing data distribution, collection and monitoring across control systems and production equipment.
NXT Factory Launches QLS 350 3D Production Platform
November 14, 2019
NXT Factory Announces New Materials Collaboration with Evonik
ZVerse and Shapeways Form Integration Partnership to Deliver 3D Design Solutions at Scale
September 20, 2019
The new strategic partnership provides Shapeways customers with access to ZVerse's artificial intelligence-driven design platform as well as its network of certified 3D designers.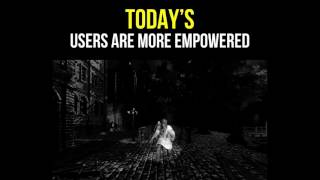 Sponsored Content
FATHOM Issued Patent For on Demand Digital Manufacturing Platform
September 11, 2019
FATHOM, an advanced manufacturer with an expertise in 3D printing and additive manufacturing, announced the issuance of a United States Patent for the systems and methods powering its online digital manufacturing platform.
Protolabs Adds Carbon Technology to Its 3D Printing Service
September 10, 2019
The digital manufacturing company expands its industrial 3D printing capabilities for production-grade parts with Carbon Digital Light Synthesis technology.
Sponsored Content
How to Get the Most Out of Additive Manufacturing
September 9, 2019
When evaluating Direct Digital Manufacturing for production, take a methodical analysis of cost, design, assembly, materials, and process to fully understand its benefits.
3D Printing Start-up Fortify Secures $10M in Series A Funding Led By Accel
July 29, 2019
The funding will support the launch of Fortify's Discovery Partner Program and the growth of the Fortify team.
Nano Dimension Introduces DragonFly LDM for Continuous Digital Manufacturing of Electronics
July 26, 2019
HENSOLDT tests the DragonFly LDM additive manufacturing technology and discusses the results.
Latest News
GTC 2021: NVIDIA Launches Omniverse, Develops CPU for Data Centers
NVIDIA Omniverse emerges from Beta, CPU codenamed Grace makes debut
Tacton Introduces Full CAD Automation
Enhanced capability automatically generates CAD drawings of custom, configured products to deliver products faster and eliminate errors.
Roboze Automate Debuts for Industrial-Scale 3D Printing
Additive manufacturing solution tackles challenges of standardization and process control to bring repeatable parts.
NVIDIA and Global Computer Makers Launch Enterprise Server Platforms for AI
NVIDIA-certified servers with NVIDIA AI Enterprise software running on VMware vSphere simplify and accelerate adoption of AI, NVIDIA says.
All posts