Fathom Digital Manufacturing Goes Public
July 16, 2021
The transaction is expected to enhance Fathom's position in additive and traditional advanced manufacturing capabilities and accelerate Fathom's investments in organic and inorganic growth opportunities.
Fathom Manufacturing Buys Summit Tooling and Summit Plastics
February 5, 2021
This acquisition will expand Fathom's domestic injection molding capabilities, companies report.
FATHOM Acquires GPI Prototype & Manufacturing Services
August 20, 2020
GPI offers Direct Metal Laser Sintering (DMLS) additive manufacturing and CNC machining services, producing metal parts with complex geometries for on-demand manufacturing applications.
FATHOM & Abiogenix Supply 3D Printed NP Swabs to Address Shortage
May 5, 2020
The Abiogenix spiral design, made by FATHOM, was selected as the preferred 3D printed swab by clinicians and patients alike. 
FATHOM's SLS Production Increases 650% in Capacity
October 22, 2019
With FATHOM's recent announcement of its acquisition by CORE Industrial Partners, FATHOM will continue to expand its capabilities and provide industry-leading solutions for additive manufacturing.
FATHOM Acquired by CORE Industrial Partners, a Private Equity Firm
October 1, 2019
The acquisition will bring together FATHOM and Midwest Composite Technologies, acquired by CORE in 2018, to form a large privately held digital manufacturing service provider. 
Sponsored Content
Design Guidelines for 3D Printing & Additive Manufacturing
September 12, 2019
Created by FATHOM's Application Engineering Team, this design guideline on 3D printing and manufacturing technologies includes PolyJet, SLA, FDM, SLS, and MJF. The easy-to-use chart highlights wall thickness, hole diameter, clearance for assemblies, escape holes, minimum detail, pin diameter, accuracy,...
Sponsored Content
STL Guidelines To Get The Best 3D Printed Parts
September 12, 2019
Created by FATHOM's Application Engineering Team, this 4-page STL guideline for 3D printing and additive manufacturing will help you get the best quality parts for your project. The easy-to-read PDF includes sections on why STL files are used, export best...
Sponsored Content
3D Printed Vacuum Form Molds
September 11, 2019
FDM (Fused Deposition Modeling) is the most common technology used for creating 3D printed molds for vacuum forming and offers many unique benefits.
Sponsored Content
Tooling Delays? Get Parts in Days! Consider Additive Manufacturing
September 11, 2019
As designers and engineers become more accustomed to using AM, and more materials become readily available at lower prices, additive technologies will only continue to grow as a significant force in the manufacturing process.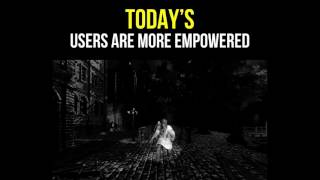 Sponsored Content
FATHOM Issued Patent For on Demand Digital Manufacturing Platform
September 11, 2019
FATHOM, an advanced manufacturer with an expertise in 3D printing and additive manufacturing, announced the issuance of a United States Patent for the systems and methods powering its online digital manufacturing platform.
Sponsored Content
How to Get the Most Out of Additive Manufacturing
September 9, 2019
When evaluating Direct Digital Manufacturing for production, take a methodical analysis of cost, design, assembly, materials, and process to fully understand its benefits.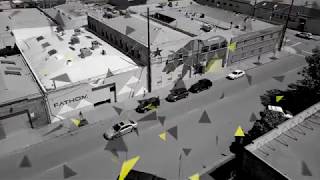 FATHOM
October 16, 2018
The FATHOM team is driven by advanced technologies that enhance and accelerate today's product development and production processes—we're changing the way products are being designed and manufactured by helping designers and engineers make the unmakeable.
A New Way to Manufacture
June 1, 2018
Online portals are quickly becoming the industry standard for parts. Here's a look at the benefits and when to bring in specialists.
Sponsored Content
Provider Boosts Your Prototyping and Manufacturing Resources
May 18, 2018
Everybody gets in a crunch when they must rev up prototyping and production to get to market fast. Here's a way.
Latest News
Velo3D CEO Benny Buller on Going Public
Metal Additive System Maker joins other 3D printer makers going public
Blockchain Tech Start-Up Pilots Data Protection Tool Launch
The gender-balanced blockchain technology start-up, based in the Netherlands, states its solution is made for businesses and individuals who want...
Digi-Key Electronics Debuts 3D Printing Service
Through this new tool, Digi-Key customers can upload design files, receive instant quotes and have custom 3D products and items...
Hexagon Reveals Strategy for CAE Innovation
Company unveiled "entrepreneur-driven" growth plans for simulation to support its customers' ambitions for smart manufacturing and sustainability.
All posts