Top Story
Ford, HP Collaboration Turns 3D Printing Waste into Parts
May 24, 2021
Closed-loop process transforms recycled materials into injection-molded fuel line clips.
Ford, HP Collaboration Turns 3D Printing Waste into Parts
May 24, 2021
Closed-loop process transforms recycled materials into injection-molded fuel line clips.
HP and Ford Team Up to Convert 3D Waste Into Auto Parts
March 26, 2021
Companies found way to extend life of already-used 3D printed powders and parts, turning them into auto components for Super Duty F-250 trucks, creating closed-loop on waste.
Getting Down to Business With SImulation
June 19, 2020
Simulation is key to the engineering toolbox. However, in order to consistently achieve goals, one expert argues that efforts have to be strategic and run like a high-profitable, repeatable business.
Ford and the Future of Simulation
June 2, 2020
At the CAASE20 virtual event, the automaker will discuss its use of leading-edge simulation and additive manufacturing technologies. 
CAASE20: AM-Focused Tracks and Talks in Upcoming Simulation Conference
May 18, 2020
Virtual simulation conference lineup includes trends and practices in generative design, lightweighting, 3D printing, assembly consolidation, lattice design, and more.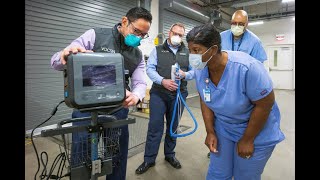 GM, GE, Ford Begin Delivering Ventilators; MakerBot Joins Face Shield Making
April 23, 2020
Carmakers begin manufacturing ventilators, MakerBot joins PPE drive, AM education continues under lockdown
Digital Engineering and NAFEMS Americas Launch CAASE19 Virtual Conference
September 3, 2019
The virtual conference will explore the use of simulation and analysis across the design/development process.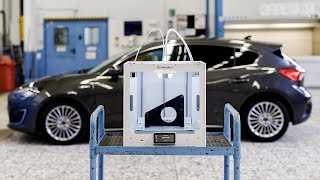 Ford Pilots 3D Printing Initiative for Tooling
May 28, 2019
The goal is to allow local plant floor workers without 3D printing experience to generate tools, jigs and fixtures using Ultimaker 3D printers.
Desktop Metal Ships Studio System
April 2, 2019
Desktop Metal's new Studio System is designed to be an office-friendly metal 3D printing system; now shipping in U.S. with 2-week lead time.
COFES 2019 Comes to the Silicon Valley
March 8, 2019
Long running Congress on Future of Engineering Software comes to the Silicon Valley as a nonprofit organization's debut
Carbon and Ford Boost Collaboration to Digitally Manufacture Durable, End-Use Parts
January 21, 2019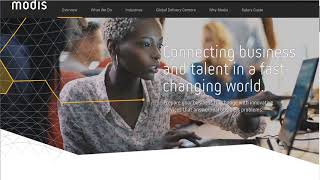 DE News Roundup: January 18, 2019
January 17, 2019
3D-Printed Autoparts from Ford and Carbon, Staffing Firm Modis's Survey on What Attracts and Keeps Top Talent, What Analysts Say about the Potentials of Personal Robots, and more
3D Printing Showcased at Ford's Advanced Manufacturing Center
December 18, 2018
The Advanced Manufacturing Center includes 23 3D printers and is working with 10 different 3D manufacturing companies on a variety of projects using different types of materials.
Live from CAASE: Simulation Fuels Ford's Push Toward Electric Powertrains, Self-Driving Cars
June 5, 2018
CAASE keynoter sees a need for wider incorporation of standards across different software, as well as improvements in multi-discipline optimization methods to accelerate design of experiments.
Model-Based Industries Calling for Quality Assurance Within Digital Thread
May 10, 2018
Elysium's North American summit presented a suite of user-friendly functionalities that support product development from early design through manufacturing.
Latest News
Markforged Releases Eiger Fleet to Scale Additive Manufacturing
Eiger Fleet to enable more control and automation of distributed manufacturing, company says.
Azul 3D Launches LAKE Printer 
With throughput and an array of materials, the Lake printer will enable manufacturers to consider 3D printing for a wide...
Editor's Picks: Sept. 16-22, 2021
One of the picks will be chosen as DE's Editor's Pick of the Week.
Editor's Pick: Software Suite Built for Directed Energy Deposition Additive Manufacturing
FormAlloy DEDSmart is a software suite intended to complement the company's line of directed energy deposition additive manufacturing machines.
All posts