Top Story
DE News Roundup March 15, 2019: HoloLens 2, V-Ray Next for Rhino, GTC and COFES, more
March 15, 2019
Microsoft debut HoloLens 2 at MWC, Chaos launches V-Ray Next for Rhino, NVIDIA gets ready for GTC, and more
Dyndrite Accelerated Geometry Kernel Hits the Market
March 19, 2019
This geometry-agnostic hybrid kernel is capable of interacting with multiple representations of geometry simultaneously.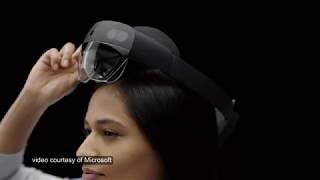 DE News Roundup March 15, 2019: HoloLens 2, V-Ray Next for Rhino, GTC and COFES, more
March 15, 2019
Microsoft debut HoloLens 2 at MWC, Chaos launches V-Ray Next for Rhino, NVIDIA gets ready for GTC, and more
Partner Content
NVIDIA Transforms the Workstation for the Age of Deep Learning
April 20, 2018
Quadro GV100 with Volta architecture brings unprecedented capabilities in deep learning and simulation to designers, engineers and scientists.
Access to Big Data is Changing Design
March 7, 2018
Design engineering teams turn to data and new workflows to thrive in the era of digital disruption.
BOXX Introduces APEXX 8R, an NVIDIA VCA Certified Solution
May 8, 2017
New rackmount system debuted at NVIDIA GTC is available for multiple rendering engines including Autodesk 3ds Max, Maya, V-Ray, and more.
Prelude to GTC: Design Software That Mimics the Way You Think and Work
April 13, 2017
NVIDIA Updates SDK; Unveils New Technology at GTC
April 7, 2016
The company launched the DGX-1, its first deep-learning supercomputer.
Astrobotic Uses GPU Technology for Moon Mission
March 20, 2015
The company is using the processors to simulate the robot's behavior in space.
NVIDIA Announces Next-Generation Pascal GPU
March 18, 2015
The technology will have mixed-precision computing and 3D memory.
QCT Debuts New Servers, Storage Solutions
March 18, 2015
The company is also partnering with NVIDIA to develop a solution for 3D VDI applications.
NVIDIA Accelerates Deep Learning
March 17, 2015
The company released three new technologies to support the movement at its annual conference.
Boeing, Citroen Headline GPU Technology Conference
December 4, 2001
Latest News
WIN Enterprises Announces the MB-65040 Mini-ITX with Intel Scalable Skylake Processor
MB-65040 supports the Intel Skylake-S CPU and Intel H110 chipset.
Auburn University Deploys $1.5 Million Digital X-Ray CT System for Additive Manufacturing Purposes
Customized system enables layer-by-layer quality assessment in real time.
CONTACT Software Issues CONTACT Elements Release with Software Modules
Users can benefit from comprehensive functional enhancements and the integration of agile processes.
Mobile Analysis 3D and 2D CAD Viewer "to Go" Now on Market
The CoreTechnologie 3D_Analyzer Viewer is now available through a mobile license-lending feature.
All posts