Top Story
Exoskeletons on the Move
December 1, 2018
Sensors, CAD models and human-based designs advance wearable exoskeletons.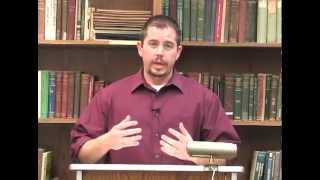 Lockheed Martin Shines Spotlights on Engineering Ethics
January 29, 2019
Aerospace giant teams with University of Illinois to host competition aimed at introducing the real-world implications of engineering ethics to undergraduate students.
Exoskeletons on the Move
December 1, 2018
Sensors, CAD models and human-based designs advance wearable exoskeletons.
Supersonic Comeback
December 1, 2018
Engineering startups and government agencies revisit the possibility of supersonic flight.
UL Grants First AM Safety Certification to Lockheed
November 28, 2018
The organization says the standard is recognized as the additive manufacturing industry's first set of guidelines focused on facility safety.
Lockheed Martin Certifies 3D-Printed Fuel Tanks
August 24, 2018
In addition to meeting NASA's strict requirements for strength, durability, and weight, Lockheed Martin was able to reduce production time for the fuel tank domes by 87%, and cut delivery time from two years to three months.
3D Printing Cybersecurity Gets Boost from DMDII and Others
August 21, 2018
The National Center for Cybersecurity in Manufacturing focuses on 3D printing cybersecurity risks.
Sciaky's EBAM Process Qualified for Satellite Fuel Tanks
July 19, 2018
The 46-in. titanium fuel tank domes, produced with Sciaky's metal 3D printing technology by Lockheed Martin Space, will be the largest additively manufactured parts in space.
Companies Team up to Engineer 3D-Printed Parts for NASA Orion Mission
April 17, 2018
Key to the project are Stratasys advanced materials, including an ESD variant of the new Antero 800NA, a PEKK-based thermoplastic offering high performance mechanical, chemical and thermal properties.
ESTECO Gets Contract to Support Lockheed Martin
December 15, 2017
VOLTA, ESTECO's web-based enterprise solution, will be used for collaborative multi-disciplinary optimization by Lockheed Martin.
PADT, Stratasys Create Additive Manufacturing Lab in Colorado
September 12, 2017
Lockheed Martin Additive Manufacturing Laboratory helps students and engineers spur design and creation of composite tooling applications to reduce manufacturing lead times and streamline costs.
Optomec Shares Results of 3D Metal AM Study
May 26, 2017
Study validated the repeatability and transferability of the Optomec LENS metal additive manufacturing process, according to Optomec officials.
Printed Part to Launch on Lockheed Military Satellite
April 21, 2017
Lockheed used a laser powder bed fusion process to manufacture the part out of aluminum.
Lockheed, Penn State Team on Research
December 20, 2016
A Product Variation Flight Checklist
October 3, 2016
Make an engineering-based plan to deal with hardware, software and system design variations.
Lockheed Martin Submits Patent for 3D Printed Synthetic Diamond
August 22, 2016
A patent submission from Lockheed Martin may add synthetic diamond to the list of 3D printing materials.
Latest News
The Franklin Institute and TE Connectivity Collaborate on Tech Studio
Partnership connects the development and facilitation of interactive exhibit space with hands-on design and...
Air Force Readies Rapid Parts Replacement for Takeoff
The USAF is exploring how to leverage DLP 3D printing technology as a lean...
Contex Completes the HD Ultra X Scanner Series with Two Models
The series now includes 36- and 42-in. models, completing the range of scanning solutions...
Editor's Picks: February 14-20, 2019
One of the picks will be chosen as DE's Editor's Pick of...
All posts