Top Story
Workstations Meet Computer-Aided Optimization Software Challenges
April 8, 2019
Lower costs, higher power workstations evolve to power generative design and optimization-focused workflows.
Partner Content
Workstations Meet Computer-Aided Optimization Software Challenges
April 8, 2019
Lower costs, higher power workstations evolve to power generative design and optimization-focused workflows.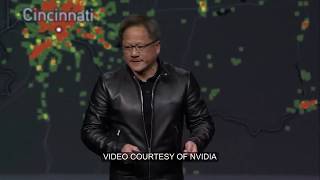 Video News Roundup: Epic Games' $100 Million Grant, NVIDIA's Workstation for Data Science
April 5, 2019
News from NVIDIA, TechSoft's HOOPS 2019 and Epic Games in this edition of DE's video roundup.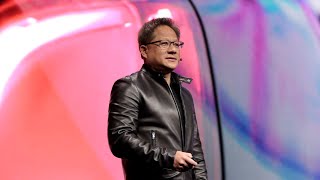 NVIDIA GTC 2019: Data Science Workstation, Purchase of an Interconnect Vendor, Safety Force Field in Autonomous Driving, and More
March 25, 2019
There are sufficient demos and talks of rayt racing, but the biggest announcements have more to do with autonomous cars, machine learning and data centers.
Editor's Pick: Next-Gen Design Visualization with Asset Management
March 20, 2019
Chaos Group V-Ray Next for Rhino 3D offers a new design visualization workflow.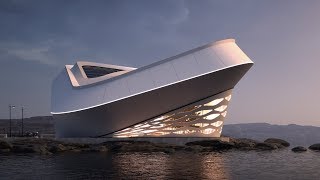 Chaos Group Launches V-Ray Next for Rhino
March 20, 2019
Photoreal Renderer becomes project control center, bringing new abilities to visualization experts working in Rhino and Grasshopper.
NVIDIA Launches Jetson Nano AI Computer
March 19, 2019
Tiny NVIDIA CUDA-X AI computer reportedly runs all AI models.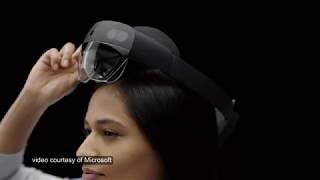 DE News Roundup March 15, 2019: HoloLens 2, V-Ray Next for Rhino, GTC and COFES, more
March 15, 2019
Microsoft debut HoloLens 2 at MWC, Chaos launches V-Ray Next for Rhino, NVIDIA gets ready for GTC, and more
NVIDIA to Acquire Mellanox for $6.9 Billion
March 11, 2019
Once complete, the combination is expected to be immediately accretive to NVIDIA's non-GAAP gross margin, non-GAAP earnings per share and free cash flow.
Sponsored Content
Maintain Your Engineering Core
March 5, 2019
Flexibility combined with power and expansion options make workstations the center of a design engineering workflow.
Deep Learning and Design Engineering
March 1, 2019
Designers incorporate AI and deep learning into new products and in their own design processes.
Sponsored Content
Editor's Pick: Powerful Ray Tracing GPU for Workstations
February 27, 2019
The new NVIDIA Quadro RTX 8000 brings hardware-accelerated ray tracing, AI-powered features, and advanced shading to professional workflows.
NVIDIA Quadro RTX 8000 Now Available from PNY Technologies
February 25, 2019
Sponsored Content
Making the Case for a Workstation-Centered Workflow
February 18, 2019
Paper helps you communicate the causes of your computing frustrations and plots out a path to rectify them.
Partner Content
Visual Manufacturing
February 15, 2019
Modern CAM tools benefit from high-end visualization to keep up with faster speeds, more complex toolpaths.
Partner Content
Configure Your Workstation for SolidWorks
February 15, 2019
Experts weigh in on the best hardware and SolidWorks settings to use in order to maximize engineering design productivity.
Latest News
Aras Thinks Big about Digital Transformation by Focusing on Process
At ACE 2019, Aras shows how configuration management, system thinking and sustainable transformation are guiding the company's expansion.
R.D. Abbott and Dow to 3D Print Heat-Cured Silicone Parts at RAPID + TCT
German RepRap's first production-ready L280 LAM 3D printer uses Dow SILASTIC 3D 3335 liquid silicone rubber (LSR). This supports a...
CIMdata Has Completed its 2019 PLM Status & Trends Research
Survey responses suggest that companies implementing PLM find that it is worth the money.
Altair Invites Students to Participate in Electromagnetic Simulation Competition
Undergraduate and post-graduate students who have worked on a supervised project in EM engineering are invited to submit an innovative...
All posts