Top Story
FREE WEBINAR: BOXX and NVIDIA Launch New Era of Product Development Workflows
June 29, 2020
In this webinar, you'll learn how GPU technology is enabling a new era of product design and engineering.
FREE WEBINAR: BOXX and NVIDIA Launch New Era of Product Development Workflows
June 29, 2020
In this webinar, you'll learn how GPU technology is enabling a new era of product design and engineering.
Editor's Picks: June 18-24, 2020
June 25, 2020
One of the picks will be chosen as DE's Editor's Pick of the Week.
NVIDIA and Mercedes-Benz to Make Software-Upgradable Vehicles
June 23, 2020
GPU Giant and Automaker Envision Continually Upgradable Software Framework for Vehicles
System Makers Unveil NVIDIA A100-Powered Servers
June 22, 2020
Cisco, Dell Technologies, HPE, Inspur, Lenovo, Supermicro announce systems coming this summer to accelerate AI, data science and scientific computing.
NVIDIA Unveils AI Platform to Minimize Downtime in Supercomputing Data Centers
June 22, 2020
NVIDIA Mellanox UFM cyber-AI platform detects security threats, predicts network failures.
Sponsored Content
Acceleration of Real-Time Rendering in Design
June 12, 2020
Faster GPUs and real-time raytracing are making it easier for engineers to enable visualization throughout the design process.
Sponsored Content
Large CAD Model Challenges
June 12, 2020
Software enhancements, hardware upgrades help engineers boost productivity while managing larger models.
DE Podcast: Analyst Jon Peddie Explains COVID-19's Effect on the GPU Market
June 4, 2020
JPR releases graphics market report for 2020 Q1, shipments down, growth blunted by Coronavirus and shutdowns
Dell Updates Precision 7000 Workstation Family
June 1, 2020
Smaller, lighter mobile workstations offer Quadro RTX 5000 graphics.
Sponsored Content
Data Science Finds New Role in the Fight Against COVID-19
May 26, 2020
GPU-accelerated data visualization and analysis could lead to a better understanding of the virus.
Sponsored Content
Configure the Right Workstation for SOLIDWORKS 2020
May 26, 2020
Experts weigh in on the best hardware and SOLIDWORKS settings.
Microway Delivers NVIDIA DGX A100 to a U.S. Educational Institution 
May 26, 2020
HPC & AI solution provider to deliver advanced AI system to the University of Florida.
Coronavirus Updates: Tech Shows Cancelled or Postponed Due to Coronavirus Concerns
May 21, 2020
Periodically updated list of engineering, manufacturing, and technology shows cancelled or postponed due to coronavirus concerns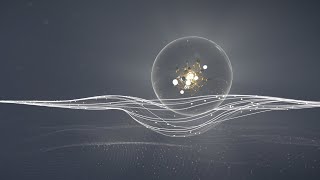 GTC Keynote: LIVE from the CEO Jensen Huang's Kitchen
May 14, 2020
NVIDIA CEO reveals GPU's role in the fight for COVID-19, new Ampere GPU architecture, partnership with BMW, more
NVIDIA Completes Acquisition of Mellanox
April 27, 2020
Combined company provides expertise in compute and networking technologies for high-performance computing.
Latest News
Pointwise Accelerates Surface Meshing
New release provides 5X faster surface meshing for CFD.
DeskProto Releases CAM Software for Mac
Projects will be interchangeable between Mac and Windows.
CoVent-19 Ventilator Challenge Winner Announced
Three finalists selected from more than 200 entries
Tools that Build Sustainable Products
Design solutions are emerging that can help integrate sustainability.
All posts