Top Story
Coronavirus Updates: Tech Shows Cancelled or Postponed Due to Coronavirus Concerns
April 2, 2020
Periodically updated list of engineering, manufacturing, and technology shows cancelled or postponed due to Coronavirus concerns
NVIDIA Offers Free Access to Genome-Sequencing Software to COVID-19 Researchers
April 3, 2020
GPU maker NVIDIA hopes to accelerate virus research by giving away free licenses of Parabricks software
Coronavirus Updates: Tech Shows Cancelled or Postponed Due to Coronavirus Concerns
April 2, 2020
Periodically updated list of engineering, manufacturing, and technology shows cancelled or postponed due to Coronavirus concerns
BOXX Introduces New NVIDIA-Powered Data Center System and More at GTC Digital
March 27, 2020
Multiple NVIDIA Quadro GPUs accelerate high-performance computing applications.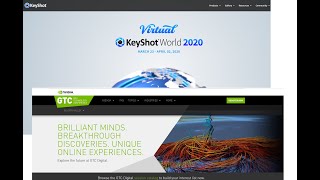 NVIDIA GTC and KeyShot World Go Virtual, 3D Printing Rushes to Produce PPE, More
March 26, 2020
Tech conferences switch to virtual events under lockdown, additive manufacturers spring into action to fight virusoutbreak
GTC Digital Draws 25K Registration, and Growing
March 19, 2020
GPU event switches to digital due to Coronavirus concerns, draws 25K registration
Folding at Home: Put Your GPUs to Work to Fight COVID-19
March 19, 2020
Crowd-sourced HPC project from Stanford University let you donate idle computing cycles for virus research.
Supercomputers Target Coronavirus
March 17, 2020
Scientists at Oak Ridge and in China are putting their compute resources to work against the pandemic.
Sponsored Content
How NVIDIA QUADRO RTX is Transforming Architectural Visualization
March 17, 2020
Through their Turing architecture, NVIDIA Quadro RTX GPUs are changing the way that architectural professionals work.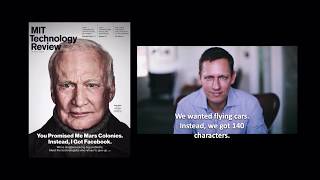 DE Video News Roundup for 2020 March 13
March 11, 2020
Tradeshows cancelled due to Corona virus outbreak, Big Compute 20 tackles big issues, GPU report published, more
JPR: Discrete GPU Market Grows in 2019 Q4; 2020 Q1 Outlook Tempered by Virus Concerns
March 9, 2020
Add in boards shipment increased in 2019 Q4 but 2020 Q1 likely flat, per JPR
Sponsored Content
Getting Comfortable with AI-Assisted Design
March 9, 2020
Generative design technology is gaining acceptance as software vendors leverage GPU acceleration.
Sponsored Content
Should Engineers Embrace Data Science?
March 9, 2020
Increased adoption of machine learning and AI in design and simulation will require a higher level of understanding by engineers.
Large-Scale Models Take A Bite Out of Engineering Productivity
March 1, 2020
Hardware vendors and design tool makers are stepping up with solutions aimed at optimizing workstation performance when dealing with large-scale modeling.
The Expanding Role of GPUs in Simulation
March 1, 2020
Legacy code is slower to move to the GPU; a hybrid strategy is recommended.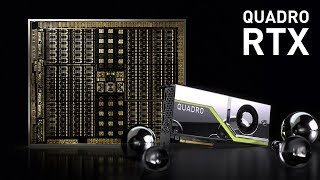 Sponsored Content
Passively Cooled Quadro RTX 8000 and RTX 6000 GPUs Optimized for the Data Center
February 25, 2020
The demand for visualization, rendering, data science and simulation continues to grow as businesses tackle larger, more complex workloads than ever before. However, enterprises looking to scale up their visual compute infrastructure face mounting budget constraints and deployment requirements.
Latest News
Academia Pitches in to Make PPE
Schools and universities with production capacity begin making face shields
Editor's Picks: April 2-8, 2020
One of the picks will be chosen as DE's Editor's Pick of the Week.
3D printers rally to make PPE, simulation examines social distancing
Professional and hobbyist 3D printers join the race to make PPE, simulation reveals social distancing's effectiveness
Manufacturers Re-Tool to Address Pandemic
Companies across the country are shifting production capacity to help address medical equipment shortages.
All posts