Top Story
Robotic Fiber Printing and Voxel-Based Simulation Open New Doors in Composite Design
November 13, 2020
New terms, new printing methods, and new ways to see in 3D suggest a convergence of optimization, AM, and composites
Penguin Computing Offers TrueHPC With NVIDIA Networking
November 17, 2020
Penguin Computing TrueHPC delivers a complete software, hardware and management platform built on compute-optimized hardware and Scyld Clusterware orchestration software, the company explains.
Sponsored Content
Robotic Fiber Printing and Voxel-Based Simulation Open New Doors in Composite Design
November 13, 2020
New terms, new printing methods, and new ways to see in 3D suggest a convergence of optimization, AM, and composites
Sponsored Content
Configure the Right Workstation for Ansys Discovery
November 13, 2020
For simulation-driven design, you will need the right hardware.
GPUs Are Workstation Essentials
October 30, 2020
Graphics, AI and parallel processing tasks have made GPUs a key enabler of engineering productivity.
AMD Set to Buy Xilinx, Challenging NVIDIA in HPC
October 27, 2020
GPU maker AMD to buy programmable chipmaker, seeking to boost HPC offerings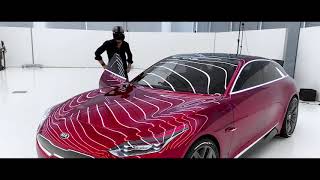 SOLIDWORKS 2021 highlights, KIA uses Varjo ARVR and Autodesk VRED, NVIDIA announces Omniverse
October 23, 2020
SOLIDWORKS 2021 highlights, KIA uses Varjo ARVR and Autodesk VRED, NVIDIA announces Omniverse
CINECA to Build Fast AI Supercomputer with NVIDIA and Atos
October 16, 2020
New "Leonardo" system to deliver 10 exaflops of AI performance to power Italy's HPC and AI research.
Sponsored Content
White Paper: Engineering From Home
October 15, 2020
The right mobile engineering workstation can help keep designers productive no matter where they are working.
NVIDIA Puts Forth Ready-Made NVIDIA DGX SuperPODs
October 12, 2020
Offered by a global network of certified partners, this advanced AI system is now available in 20-node building block increments.
Sponsored Content
SOLIDWORKS 2021—Cloud-Centric, GPU-Friendly
October 10, 2020
New version brings the desktop software closer to parent company's 3DEXPERIENCE offerings
Sponsored Content
Built for Speed
October 10, 2020
Custom bike builder sees gains in simulation and rendering with the new NVIDIA RTX A6000 GPU.
Editor's Picks: Oct. 1-7, 2020
October 8, 2020
One of the picks will be chosen as DE's Editor's Pick of the Week.
NVIDIA Unveils New Ampere Architecture GPUs 
October 7, 2020
New NVIDIA RTX A6000 and NVIDIA A40 GPUs accelerate rendering, AI, VR/AR and compute workloads for millions of artists, designers and engineers.
GTC: NVIDIA Omniverse Enables Real-Time, Virtual Collaboration
October 7, 2020
New Omniverse platform enters open beta; NVIDIA announces DPU products.
NVIDIA Unveils Jetson Nano 2GB AI and Robotics Starter Kit
October 6, 2020
New developer kit with free online training and certification makes AI easily accessible to all.
Latest News
Materialise Sees Sustainability as the Future of 3D Printing
Company focuses on reduction in waste, improvement in material re-use.
Sponsored Content
HPC Helps JSP Perform Ansys Simulations up to 35% More Efficiently
HPC boosts simulation efficiency.
Safran Transmission Systems Picks MSC Software to Manage Simulation Data
Web-based simulation and test data management system addresses all phases from project initiation through product launch and beyond.
GrabCAD Print Integrates With KeyShot Rendering Software
KeyShot by Luxion is real-time 3D rendering software that allows for intuitive designs and renders.
All posts