Top Story
Optimize Your Computing Culture
August 6, 2019
Affordable, powerful engineering computing hardware and software is the first step toward an optimized workflow.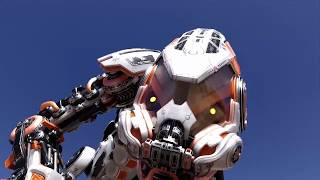 Chaos Group previews Project Lavina, SimScale releases radiation simulator, Onshape recognized by World Economic Forum
August 16, 2019
In this episode of DE News Roundup, Chaos Group previews Project Lavina for real time ray tracing, SimScale releases radiation simulation tool, Onshape recognized as a Technology Pioneer by World Economic Forum
SparkFun Works with NVIDIA to Release Two New Kits
August 16, 2019
JetBot AI Kit Powered by the NVIDIA Jetson Nano and a Materials Kit for NVIDIA's "Getting Started on AI with Jetson Nano."
Leading Visualization Engine Adds Support for NVIDIA RTX With OptiX 
August 14, 2019
KeyShot 9 to support GPU ray tracing and AI-accelerated denoising. 
BOXX Debuts Ultra-Thin RTX Studio Laptop
August 9, 2019
This new laptop supports real-time ray tracing and advanced AI capabilities.
SIGGRAPH 2019: AI-Driven Denoising Comes to the Forefront
August 8, 2019
NVIDIA showcases AI-driven filmmaking, AMD reveals denoising in ProRender, KeyShot joins the GPU crowd, more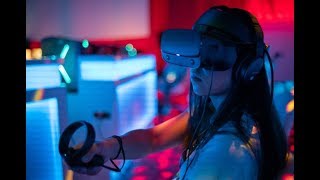 SIGGRAPH 2019 Highlights, NVIDIA's moon landing, AMD's AI-driven denoising, KeyShot on GPU
August 7, 2019
At SIGGRAPH 2019, NVIDIA recreates moon landing, AMD demo ProRender's AI-based denoising, Luxion reveals GPU-support in KeyShot, more
Partner Content
Optimize Your Computing Culture
August 6, 2019
Affordable, powerful engineering computing hardware and software is the first step toward an optimized workflow.
Partner Content
The Beginning of AI Rendering in CAD
August 6, 2019
NVIDIA RTX GPUs bring accelerated ray-traced rendering to CAD users.
The Rise of Data Science Workstations
August 1, 2019
NVIDIA's new hardware is making it easier for organizations to process data right on the desktop, as engineers are being drafted into data science roles.
Are You Ready for Extended Reality (XR)?
August 1, 2019
Identifying the right use case is key to getting the most out of enterprise augmented reality.
NVIDIA RTX Studio Laptops and Mobile Workstations Now Being Released
July 30, 2019
10 new designs from Dell, HP, Lenovo and BOXX raise total number of RTX Studio Models to 27.
Sponsored Content
Advanced Product Development Resource Center Special Digital Issue
July 23, 2019
Our coverage of immersive design, design complexity, mobility, digital disruption, collaboration, and increased productivity is divided among five stages of the product development cycle.
The New Age of Engineering Animation
July 16, 2019
High-quality animations help engineers efficiently collaborate with colleagues.
No Compromise Mobile Engineering
July 16, 2019
Designers and engineers have new mobile workstation options for photorealistic rendering, artificial intelligence and virtual reality.
Sponsored Content
AI Workstations for Data Science
June 17, 2019
AI Workstation maximizes productivity, reduces time to insight, and lowers the cost of your data science projects in one robust, readily deploy able solution.
Latest News
WIN Enterprises Announces the MB-65040 Mini-ITX with Intel Scalable Skylake Processor
MB-65040 supports the Intel Skylake-S CPU and Intel H110 chipset.
Auburn University Deploys $1.5 Million Digital X-Ray CT System for Additive Manufacturing Purposes
Customized system enables layer-by-layer quality assessment in real time.
CONTACT Software Issues CONTACT Elements Release with Software Modules
Users can benefit from comprehensive functional enhancements and the integration of agile processes.
Mobile Analysis 3D and 2D CAD Viewer "to Go" Now on Market
The CoreTechnologie 3D_Analyzer Viewer is now available through a mobile license-lending feature.
All posts