Top Story
Creo Goes for Real-Time Simulation Feedback
March 19, 2019
Creo Simulation Live embeds ANSYS simulation capabilities directly into the CAD tool interface.
EnginSoft USA Joins PTC Partner Network for Creo and Creo Simulation Live 
March 21, 2019
EnginSoft USA provides customized solutions for complex simulations.
Editor's Picks: March 8-14, 2019
March 21, 2019
One of the picks will be chosen as DE's Editor's Pick of the Week.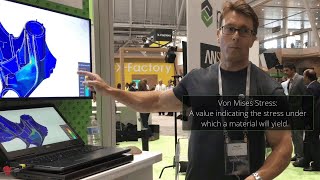 Creo Goes for Real-Time Simulation Feedback
March 19, 2019
Creo Simulation Live embeds ANSYS simulation capabilities directly into the CAD tool interface.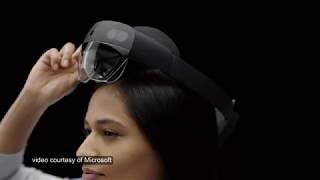 DE News Roundup March 15, 2019: HoloLens 2, V-Ray Next for Rhino, GTC and COFES, more
March 15, 2019
Microsoft debut HoloLens 2 at MWC, Chaos launches V-Ray Next for Rhino, NVIDIA gets ready for GTC, and more
Averna Launches Tools for Real-time Asset Monitoring
February 8, 2019
Averna ConnexThing Toolkits accelerate the deployment of an IoT solution with ThingWorx.
Engineering Productivity to Drive Generative Design to More Than 16 million Users by 2030
February 1, 2019
The automotive industry represents the largest opportunity globally with US$18.5 billion in generative design software revenues forecasted for 2030, but the largest industry differs from country to country.
Connecting the Thread: Digital Twins
February 1, 2019
A factory floor digital twin can deliver insights to design engineers, but it takes some legwork to create a closed-loop workflow between manufacturing and engineering.
Connecting the Thread: 5G
February 1, 2019
5G wireless may bring benefits to cloud-based CAD, IoT, simulation and digital twins.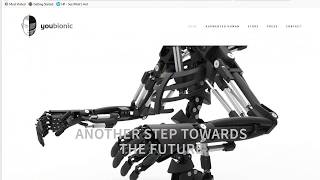 DE News Roundup: December 3, 2018
December 5, 2018
PTC acquires generative design software maker Frustum, TechSoft adds AR-VR support to HOOPS SDK, HP partners with Autodesk for 3D printing workflow, hybrid Centaur-like robot from Bostondynamics and Youbionic
5G Resources: PTC on 5G's Impact—Faster Apps, Better AR-VR
December 3, 2018
5G network expected to improve AR-VR experience, better industrial IoT apps, and better digital twin applications. ThingWorks developer PTC discusses 5G's impact. ABI Research publishes forecast on 5G network slicing's benefits.
Frustum Acquisition to Add Generative Design Muscle to PTC Creo
November 20, 2018
Slated to debut in future versions of the PTC Creo CAD tool, Frustum's AI-based generative design capabilities will make it easier for engineers to innovate product breakthroughs.
PTC Offers Free ThingWorx Starter Kit to Massachusetts Manufacturers
October 23, 2018
Commonwealth of Massachusetts Lt. Governor Karyn Polito, local government dignitaries, and PTC executives to host Advanced Manufacturing Showcase.
Developing the Internet of Things
October 1, 2018
Engineers are creating more use cases for the industrial internet of things; but what roadblocks do they still need to consider?
Siemens Set to Acquire Lightworks, Aims to Bolster Visualization and VR support
September 28, 2018
Sponsored Content
Best-in-Class Connected PLM: Collaborative, Productive and Transformative
September 6, 2018
A connected PLM environment could be the key to making your digital transformation initiative a success.
Latest News
NVIDIA GTC 2019: Data Science Workstation, Purchase of an Interconnect Vendor, Safety Force Field in Autonomous Driving, and More
There are sufficient demos and talks of rayt racing, but the biggest announcements have...
Meeting Design and Regulatory Challenges of Autonomous Air Taxis
Frankfurt Airport manager Fraport is working with Volcopter to potentially use electric, vertical take-off...
Altium Launches "Altium Academic Programs"
Programs offer free and low-cost software and support to students and educators, empowering the...
AVL and MSC Software to Partner on Autonomous Vehicle Projects
AVL is developing a scenario-based open verification and validation toolchain to generate operational scenarios,...
All posts