Top Story
RIZE Broadens its Business Model With Materials Deal
February 19, 2020
Sindoh will offer the patented RIZIUM engineering-grade materials as part of a push towards more sustainable and safe 3D printing.
RIZE Broadens its Business Model With Materials Deal
February 19, 2020
Sindoh will offer the patented RIZIUM engineering-grade materials as part of a push towards more sustainable and safe 3D printing.
RIZE and Sindoh Co. Set up Strategic Partnership
February 11, 2020
Sindoh to incorporate RIZE's RIZIUM composite materials in its 7X and 2X 3D printers.
RIZE Partners with Dassault Systemes
December 29, 2019
The jointly offered solution will enable users of Dassault Systèmes' 3DEXPERIENCE platform to leverage RIZE 3D Printing technology to build intelligent parts with smarter workflows.
RIZE Scores Safety Certification for Industrial 3D Printer
October 18, 2019
UL 2904 GREENGUARD certification for both the RIZE 3D printer and Rizium One filament ensure safe use in non-industrial environments.
Industrial-Grade, Mass Appeal
April 1, 2019
A new class of desktop 3D printers marries the consistency and flexibility of expensive large-scale printers with the accessibility of consumer-based offerings.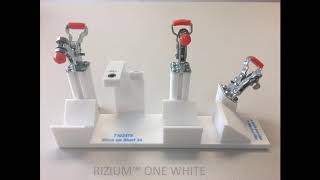 RIZE Brings Smart Spaces to the Desktop
March 31, 2019
Smart Spaces Solutions integrate 3D printing with other intelligent technologies, from augmented reality to blockchain.
Editor's Picks: March 21-27, 2019
March 28, 2019
One of the picks will be chosen as DE's Editor's Pick of the Week.
RIZE Unveils Smart Spaces for Innovation, Announces New Partnerships
March 27, 2019
With Dassault Systemes as an investor and strategic partner, RIZE says it has developed an end-to-end solution that connects the entire digital ecosystem within a company.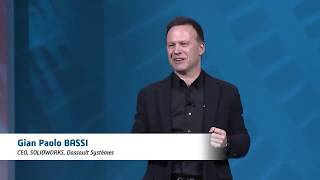 DE News Roundup: SolidWorks World 2019 Recap
February 15, 2019
Kenneth Wong narrates the top video news from this week at SolidWorks World 2019.
Formnext 2018 Pinpoints Anticipated Disruptions to Additive Manufacturing
November 27, 2018
Additive manufacturing hardware vendors shift from optimization for quality to optimization for speed and face competition from open-system material manufacturers.
RIZE Inc. Introduces XRIZE Desktop Industrial Additive Manufacturing Solution
November 12, 2018
The new desktop industrial additive manufacturing solution from Rize is made for creating vibrant, full-color functional parts with minimal post-processing. Multiple materials and IoT solutions allow flexibility and ROI.
RIZE and PSMI/Azoth Redefine the Manufacturing Tool Crib
June 29, 2018
To transform its supply chains, PSMI is fully embracing digital on-demand manufacturing, recently announcing its plan to install RIZE equipment directly at customer sites.
Bursting Additive Manufacturing's Last Bubbles
June 20, 2018
After decades of boasts and promises, additive manufacturing (AM) has finally joined the ranks of traditional industrial manufacturing processes.
3MF Format for 3D Printing: What it is, How to Use it
June 1, 2018
As more 3D printing equipment supports color, texture, multiple materials and other developments, 3MF will play a key role in simplifying the process for everyone.
An April Additive Manufacturing Odyssey: AMUG 2018
May 4, 2018
A recap of the Additive Manufacturing Users Group (AMUG) conference 2018.
Latest News
America Makes Launches Next Phase in COVID-19 Response
Additive manufacturers can now upload 3D print designs to be reviewed and placed on the NIH 3D Print Exchange.
TAKE OUR POLL: How Has COVID-19 Affected Engineering Productivity?
Take our short poll and share your own experiences.
Massivit 3D Contributes to Battling the COVID-19 Pandemic
3D printed PPE face shields now available from Massivit 3D and the company's global network of customers and distributors.
CoVent-19 Calls on Engineers to Design Ventilators
GrabCAD, StrataSys, Ximedica launch design challenge to address ventilator shortage
All posts