Top Story
The Beginning of AI Rendering in CAD
August 6, 2019
NVIDIA RTX GPUs bring accelerated ray-traced rendering to CAD users.
SIGGRAPH 2021: NVIDIA Reveals The Secret Behind Its Keynote
August 11, 2021
At SIGGRAPH Virtual 2021, GPU maker NVIDIA reveals how it uses its Omniverse platform to create digital twins of the CEO's kitchen and the CEO Jensen Huang himself.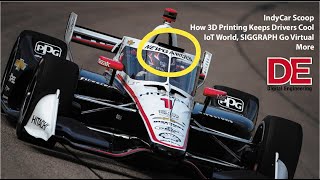 IndyCar Scoop on How to Keep Drivers Cool, IoT World and Siggraph Go Virtual, More
August 20, 2020
In August 20 Episode of DE News Roundup, 3D printed device keeps cockpit cool at IndyCar, IoT World and Siggraph go virtual, SimulationHub uses CFD design airborn contagion isolation rooms
SIGGRAPH 2019: AI-Driven Denoising Comes to the Forefront
August 8, 2019
NVIDIA showcases AI-driven filmmaking, AMD reveals denoising in ProRender, KeyShot joins the GPU crowd, more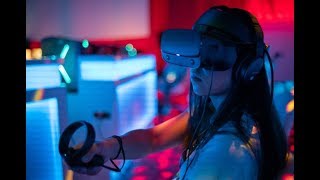 SIGGRAPH 2019 Highlights, NVIDIA's moon landing, AMD's AI-driven denoising, KeyShot on GPU
August 7, 2019
At SIGGRAPH 2019, NVIDIA recreates moon landing, AMD demo ProRender's AI-based denoising, Luxion reveals GPU-support in KeyShot, more
Partner Content
The Beginning of AI Rendering in CAD
August 6, 2019
NVIDIA RTX GPUs bring accelerated ray-traced rendering to CAD users.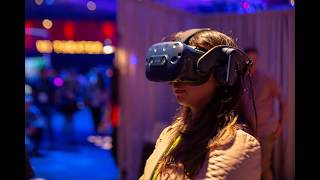 Altair HyperWorks 2019, AMD Workstation GPU for Under $200, SIGGRAPH Tackles AI and Ethics
July 3, 2019
In this week's DE Video News Roundup, Altair releases HyperWorks 2019, AMD introduces workstation GPU for under $200, SIGGRAPH 2019 set to tackle AI and Ethics
Dispatches from SIGGRAPH 2018: NVIDIA RTX with AI, Cloud Rendering from Chaos, Gravity Sketch for VR, and more
August 28, 2018
In NVIDIA's keynote at SIGGRAPH 2018, GPU maker reveals RTX lineup for GeForce and Quadro GPUs. Chaos Group launches V-Ray for cloud, Epic Games highlights Unreal Studio, and Gravity Sketch offers sketching for AR-VR.
NVIDIA CEO Takes Center Stage at SIGGRAPH 2018
August 10, 2018
Technology pundits are predicting Huang will announce anything from news of the company's next-generation graphics card architecture to a Quadro or Titan-based new product at SIGGRAPH.
Worldviz Launches Vizard 6
August 9, 2018
Worldviz launches Vizard 6 before Siggraph 2018, adds supports for glTF and new hardware.
Prelude to SIGGRAPH 2017: Your Account Representative Will Meet You in VR
July 27, 2017
SIGGRAPH 2016: GPU Makers Target AR/VR Market
August 2, 2016
Wowing Them in Vancouver at SIGGRAPH 2014
August 26, 2014
The world's premier computer graphics conference returns to Canada.
Latest News
Raymond Weitekamp: In Search of Production-Grade AM Polymer
PolySpectra's founder and CEO Raymond Weitekamp develops resin-based AM material that can go head-to-head with molded engineering plastics.
Reimagining Manufacturing on a Worldwide Scale
Formlabs hosts 1-day event to explore how to accelerate manufacturing's potential in the 21st century.
Digital Metal Launches Industrial Metal Binder Jet 3D Printer
It is developed as a modular component of a complete binder jet solution.
Blackstone Resources Wins Green Product Award 2022
Blackstone's 3D printing, a high-speed multilayer technology, for production of environmentally friendly and high-performance lithium-ion batteries won out of 1,500 competitors...
All posts