Top Story
The Beginning of AI Rendering in CAD
August 6, 2019
NVIDIA RTX GPUs bring accelerated ray-traced rendering to CAD users.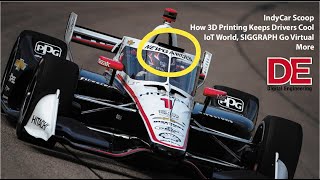 IndyCar Scoop on How to Keep Drivers Cool, IoT World and Siggraph Go Virtual, More
August 20, 2020
In August 20 Episode of DE News Roundup, 3D printed device keeps cockpit cool at IndyCar, IoT World and Siggraph go virtual, SimulationHub uses CFD design airborn contagion isolation rooms
SIGGRAPH 2019: AI-Driven Denoising Comes to the Forefront
August 8, 2019
NVIDIA showcases AI-driven filmmaking, AMD reveals denoising in ProRender, KeyShot joins the GPU crowd, more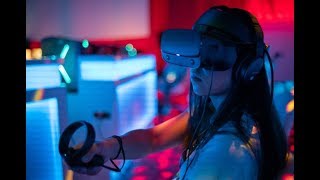 SIGGRAPH 2019 Highlights, NVIDIA's moon landing, AMD's AI-driven denoising, KeyShot on GPU
August 7, 2019
At SIGGRAPH 2019, NVIDIA recreates moon landing, AMD demo ProRender's AI-based denoising, Luxion reveals GPU-support in KeyShot, more
Partner Content
The Beginning of AI Rendering in CAD
August 6, 2019
NVIDIA RTX GPUs bring accelerated ray-traced rendering to CAD users.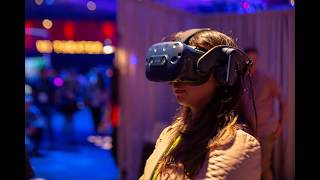 Altair HyperWorks 2019, AMD Workstation GPU for Under $200, SIGGRAPH Tackles AI and Ethics
July 3, 2019
In this week's DE Video News Roundup, Altair releases HyperWorks 2019, AMD introduces workstation GPU for under $200, SIGGRAPH 2019 set to tackle AI and Ethics
Dispatches from SIGGRAPH 2018: NVIDIA RTX with AI, Cloud Rendering from Chaos, Gravity Sketch for VR, and more
August 28, 2018
In NVIDIA's keynote at SIGGRAPH 2018, GPU maker reveals RTX lineup for GeForce and Quadro GPUs. Chaos Group launches V-Ray for cloud, Epic Games highlights Unreal Studio, and Gravity Sketch offers sketching for AR-VR.
NVIDIA CEO Takes Center Stage at SIGGRAPH 2018
August 10, 2018
Technology pundits are predicting Huang will announce anything from news of the company's next-generation graphics card architecture to a Quadro or Titan-based new product at SIGGRAPH.
Worldviz Launches Vizard 6
August 9, 2018
Worldviz launches Vizard 6 before Siggraph 2018, adds supports for glTF and new hardware.
Prelude to SIGGRAPH 2017: Your Account Representative Will Meet You in VR
July 27, 2017
SIGGRAPH 2016: GPU Makers Target AR/VR Market
August 2, 2016
Wowing Them in Vancouver at SIGGRAPH 2014
August 26, 2014
The world's premier computer graphics conference returns to Canada.
Latest News
Sponsored Content
Environmental Design for Building the Future
Simulating and building the future with SimScale and BricsCAD.
RapidDirect Announces New Instant Quote Platform
This technology offers instant quotes for several prototyping services.
Autodesk Confirms Proposal to Buy Altium Limited
The proposed combination would advance ability to converge design and make via unified design, engineering and manufacturing cloud platform, company...
UMD, UMBC, ARL Ink Agreement to Boost AI, Autonomy in Complex Environments
The five-year agreement will accelerate the development and deployment of safe, effective, and resilient capabilities and technologies, from wearable devices...
All posts