BETA CAE Systems Launches v19.1.0 of its Software Suite
January 14, 2019
This release of v19x provides enhancements in the recently introduced functionality of v19x series.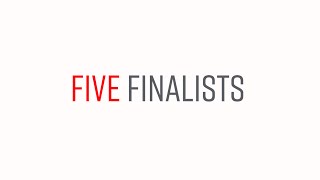 Five Intelligent System Mobility Design Finalists Competing for Share of $4 Million
January 7, 2019
Finalists include teams from United States, Japan, Italy and United Kingdom, with devices ranging from a hybrid exoskeleton on wheels to a powered wheelchair share scheme. Each finalist receives a $500,000 grant to develop their idea further and the final winner...
Call for Presentations for Realize LIVE Open Until Jan. 14, 2019
January 7, 2019
This new event will have over 500 sessions, 125+ exhibitors and over 3,000 attendees. The entire Simcenter product range (which now also includes the Mentor tools) will feature prominently throughout the entire four-day event,
Virtual Printing Enables Next Phase of AM Adoption
January 1, 2019
Simulating 3D prints will make it easier to create high-quality end-use parts using additive manufacturing.
Sponsored Content
Simulation and Test Solutions for the Holistic Digital Twin
January 1, 2019
Engineer your innovations with SimcenterTM.
The Spectrum of FEA Analysis
January 1, 2019
This month's column explores the common swath of tools available inside the simulation toolbox.
Biomimicry Inspires Lightweight Lattice Design
January 1, 2019
The combination of nature and new topology optimization and simulation tools serves up a powerful approach to achieving lightweighting design goals.
Meshless FEA Opportunities
January 1, 2019
Is there a future for meshless methods in mainstream analysis?
SimScale Releases a GPU-Based Lattice Boltzmann Solver
December 20, 2018
Pacefish is a completely new implementation of the Lattice-Boltzmann method (LBM) tailored to the parallel architecture of GPUs.
Learn how ARRIS Simulates and Validates their Drop Tests and Optimizes their Designs
December 20, 2018
In this webinar, we'll learn from ARRIS engineers how drop test simulation and validation, along with design optimization is revolutionizing ARRIS product development.
Dassault Systèmes Releases SIMULIA 2019
December 19, 2018
CORTIME Introduces SolidWorks Embedded Multi-Study Optimization
December 18, 2018
CORTIME, according to the company, helps engineers explore optimal designs by automating their design evaluation process and exploring design options based on performance goals and constraints.
Partner Content
The Growing Acceptance of CAE
December 18, 2018
Sponsored Content
Online Multiphysics Learning Center Opens
December 17, 2018
Multiphysics simulation resource provides everyone complimentary access to more than 30 tutorial videos and model studies.
EDEM Updates its Flagship Software
December 14, 2018
Features and tools are being introduced, including a Python library for easier post-processing of large amounts of data, the ability to simulate deformable geometries as well as a new breakage model.
Latest News
Sponsored Content
Editor's Pick: Machine Learning Boosts Modeling Methods
Automating your simulation workflows can help speed optimal design discovery.
Process Integration and Design Optimization Platform Updated
Optimus Rev. 2018.1 introduces modeling methods augmented with machine learning
Hensoldt Purchases Nano Dimension DragonFly Pro System
Early DragonFly Adopter Hensoldt uses Nano Dimension's precision additive manufacturing platform for printed...
Soler & Palau selects CORTIME for Design Exploration in SolidWorks
Soler & Palau is immersed in the development of efficient ventilation products and systems into...
All posts