Eurocom Debuts the Eurocom Sky X7C Mobile Supercomputer
May 30, 2019
The Eurocom Sky X7C Mobile Supercomputer supports three different classes of GPUs.
Eurocom Adds Quadro GPUs to Mobile Workstation
May 7, 2019
The Eurcom Sky X7C now supports a total of three GPU families from NVIDIA.
NVIDIA to Acquire Mellanox for $6.9 Billion
March 11, 2019
Once complete, the combination is expected to be immediately accretive to NVIDIA's non-GAAP gross margin, non-GAAP earnings per share and free cash flow.
AI-capable Supercomputer ZF ProAI Said to Feature Computing Power and Flexibility
January 7, 2019
ZF's modular and scalable ProAI product family accommodates various software stacks and processors for automated driving
Supercomputer Class Mobile Workstation Launches
November 28, 2018
New workstation leverages latest Intel multi-core/multi-thread CPUs and upgradable NVIDIA graphics technology.
UberCloud Wins Three Awards for CAE in the Cloud
November 28, 2018
Awards recognized UberCloud's work in the fields of moisture transfer simulation and electrostimulation of the brain in schizophrenia.
Top500 Supercomputer List Updated
November 13, 2018
The 52nd edition of the TOP500 list has five U.S. Department of Energy (DOE) supercomputers in the top 10 positions.
Eurocom Launches Supercomputer Class Laptop
November 12, 2018
The Tornado F7 Mobile Workstation from Eurocom is powered by 8cores/16 threads Intel i9 9900K processor with NVIDIA's high-performance Quadro P52000 upgradeable GPU technology.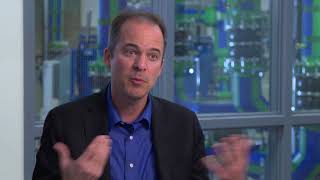 Sponsored Content
Simon Fraser University's Cedar Supercomputer
November 9, 2018
With more than 3.6 petaFLOPS of computing power, Cedar and its network will allow thousands of researchers from British Columbia and across Canada to collect, analyze, share and store immense volumes of data.
Altair PBS Professional v18 Debuted
July 2, 2018
The Altair PBS Works software platform consists of highly integrated applications, such as Altair PBS Professional v18, to connect users and administrators more closely with HPC resources to maximize utilization and efficiency.
HPC at the Leading Edge: Oil Exploration
June 1, 2018
With pervasive HPC usage and the largest supercomputers in the commercial sector, the oil and gas industry is at the summit of industrial HPC.
ISC 2018 Keynote to Address Computing Challenges of Large Hadron Collider
April 3, 2018
ISC High Performance conference runs from June 24 to June 28 in Frankfurt, Germany. 
Cray Adds Arm Processors with Software Stack to Supercomputer
February 22, 2018
Cray is creating a production-ready, Arm-based supercomputer with the addition of Cavium ThunderX2 processors; company also makes other announcements involving AI and storage solutions.
Mellanox Accelerates Supercomputers and More
January 25, 2018
Mellanox announces that the Oak Ridge National Laboratory Summit supercomputer is on target for completion early this year.
Cray Supercomputer to Aid Samsung's Research on AI and Deep Learning
December 7, 2017
Samsung has purchased a Cray CS-Storm accelerated cluster supercomputer, according to Cray.
Latest News
3D Printing Factors Big in HP's Sustainability Game Plan
HP is promoting 3D printing technology as part of its broader sustainability charter to reduce overall environmental impact.
Editor's Picks: July 4-10, 2019
One of the picks will be chosen as DE's Editor's Pick of the Week.
The State of Product Development According to Onshape
New report shows engineers most interested in transforming early-stage design workflows in areas like collaboration, version control and improved visibility.
U.S. Army Research Lab Selects 3D Systems to Develop Metal Powder 3D Printer
U.S. government invests $15 million towards the development of new metal 3D printing technology.
All posts