Sponsored Content
Editor's Pick: Advanced material testing for leading additive manufacturing platform 
March 25, 2020
3D Systems Figure 4 materials testing for production applications
Six D Testing & Analysis Announces Product Validation Service
January 24, 2020
This service is designed especially for small to mid-size manufacturers.
PROSTEP Participates in Funding Project on Autonomous Driving
December 6, 2019
PROSTEP will provide its partners from industry and the research community with support for the testing and industrialization of project results and will also be developing the demonstrator for a traceability solution.
New Endurica Testing Service Quantifies Likelihood of Failure 
October 24, 2019
The new module offers raw materials suppliers and rubber product manufacturers a validated method to measure dispersion and contaminant effects on durability and reliability.
Real-Time Simulation for a Faster, Better Design
October 1, 2019
A new generation of technologies is making simulation and test more accessible than ever.
Keysight Technologies Delivers Automated Test Solution for Automotive Ethernet Receivers at 1G Speeds
September 26, 2019
New software speeds time to market with comprehensive testing needed to achieve compliance required by IEEE and OPEN Alliance.
Simcenter Testlab Empowers Digital Twin
September 23, 2019
Upgrade enables better use of test-based data from design and simulation to validation and certification.
Hexagon Unveils RS6 Laser Scanner
July 23, 2019
The RS6 Laser Scanner is the new flagship 3D scanner for the Absolute Arm 7-Axis, according to Hexagon.
Verisurf 2019 Software Introduced
May 3, 2019
The software offers enhanced CMM programming, productivity features and universal compatibility.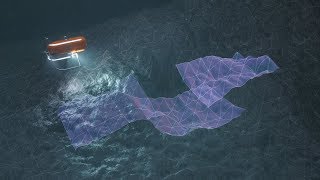 Ocean Explorer Targets Terrestrial and Extraterrestrial Waters
May 1, 2019
WHOI and NASA/JPL are designing an autonomous sea drone capable of exploring the hadal zone, up to almost 7 miles below sea level.
TE Connectivity Announces Definitive Agreement to Acquire the Kissling Group 
April 30, 2019
The deal helps expand TE's portfolio for hybrid electric commercial vehicle solutions, TE Connectivity reports.
Keysight Technologies' V2X Test Solution Earns OmniAir Certification
April 18, 2019
Certification ensures vehicular communication devices and associated software pass global industry requirements for interoperability and compliance.
Siemens Buys NVH Business from Saab Medav
March 22, 2019
Deal boosts Siemens' Simcenter portfolio with a range of configurable solutions for end-of-line noise, vibration, and harshness (NVH) quality testing.
Matereality Adds Lab Information Management to its Material Data Management Software
March 14, 2019
Release Is accompanied by a new bolt-on for companies to manage and run their test labs.
Making Autonomous Vehicles Smarter
March 1, 2019
Combining real-world info and simulated conditions to build a data set.
Latest News
Editor's Pick: NVIDIA-powered data center for high-performance applications
BOXX FLEXX rack-mounted data center platform is made for complex product development workflows.
Digital Metal's New Software Upgrade Delivers Triple its Print Speed
This allows for significantly larger production volume per time unit while keeping the component quality, company says.
Campbell Hall 3D Prints Masks and Face Shields for Medical Community
School hopes to inspire others in education to join the movement.
Razorleaf Corporation Launches Manufacturing Suite for Aras Innovator Platform
Company extends PLM capabilities to automate processes for manufacturers.
All posts