Top Story
Ruggedized Electronics Require Special Attention
February 1, 2019
Meet the challenge of designing sensitive electronics for harsh environments.
Ruggedized Electronics Require Special Attention
February 1, 2019
Meet the challenge of designing sensitive electronics for harsh environments.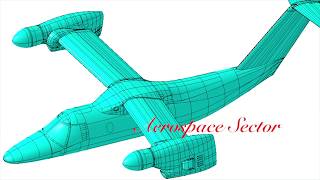 Partner Content
AW609 TiltRotor Wind Tunnel Testing via Composite 3D Printing
January 28, 2019
CRP Technology's Windform XT 2.0 carbon-composite material was used to create the wind tunnel testing model via selective laser sintering in just four days.
Starrett Introduces Spring Testing System
January 21, 2019
New S1 systems offer high-volume production testing of compression and extension springs.
NI's LabVIEW NXG Brings New Features and Functionality to Market
December 4, 2018
The newest version of LabVIEW NXG simplifies time-consuming tasks in automated test and automated measurement applications.
Spectrum Launches Digitizers with Long Signal Averaging Capabilities
November 19, 2018
Process uses combination of digitizer and CUDA graphics card.
Eckel Enables Briggs & Stratton to Build Ultra-Quiet Product Test Environment
November 16, 2018
The two anechoic chambers were designed and build by ACS and Eckel, which was also tasked with supplying the acoustic treatment for the test chambers.
Dual-Channel Multimeter from Tektronix Combines Density with Performance
November 9, 2018
The DMM7512 is suited for a range of high-volume manufacturing test applications that require measurement capacity, performance and a compact footprint.
Morehouse Instrument Company Offers Two New Portable Calibrating Machines
October 29, 2018
New models are for calibrating force-measuring devices with capacities from 25 lbf through 10,000 lbf.
Hexagon Launches Inspire Software Solution
October 19, 2018
Software release from Hexagon designed for portable probing and scanning; this new metrology software package targets new users and multi-skilled operators.
Verisurf 2018 Software Update 1 Released
October 16, 2018
In the latest update of Verisurf's measurement software, look for automated quality inspection and reporting, scanning and reverse engineering, tool building and assembly guidance.
Advanced Materials Challenge Durability Testing
October 1, 2018
The emergence of composites and new material options lead engineers to rely on new testing methods and simulation.
Hexagon Unveils Benchtop CMM
September 17, 2018
The Optiv Performance 322 coordinate measuring machine combines system flexibility with ISO 10360 Standard-compliant accuracy, company reports.
Evaluate Testing Services
September 1, 2018
Consider more than cost when choosing a testing service provider partner. There are numerous considerations when evaluating a testing service and laboratory.
Hexagon Debuts Absolute Arm Range
August 29, 2018
Absolute Arm range of portable measuring arms undergoes its biggest modernization in a decade.
Exact Metrology Hosts Dual Open Houses
July 17, 2018
Product demonstrations and technical presentations on 3D and CT scanning by Exact Metrology engage a large audience in Wisconsin and Ohio.
Latest News
Exploring Digital Transformation as an Evolutionary Journey
SolidWorks World 2019 presentation advises to forget about specific products and work on themes that...
Dassault Systèmes to Acquire Trace Software's elecworks Product Line
Elecworks is at the core of SolidWorks Electrical applications used for smart product development...
UL Opens Catalog of Safety Standards
A library of more than 1,400 standards is now available to all.
AMD Radeon Pro Software for Enterprise 19.Q1 Features SolidWorks Performance Improvements
Radeon Pro Software for Enterprise 19.Q1 updates product design workflows with features aimed at...
All posts