Top Story
V-Shaped Plane Prototype Flight Planned by KLM and University Researchers
June 27, 2019
Proposed boomerang-shaped airplane design created with ParaPy, SU2, MATLAB, ANSYS Fluent and HPC could use 20% less fuel than the Airbus A350.
Hexagon Releases PC-DMIS 2019 R2
August 16, 2019
PC-DMIS 2019 R2 delivers new capabilities, enhanced ease of use and user experience improvements, company says.
Exact Metrology Offers the Artec Micro 3D Scanner
August 13, 2019
New scanner is Artec 3D's most accurate 3D scanner to date, company says.
SCALEXIO AutoBox Prototyping System Now on Market
July 26, 2019
In-vehicle real-time system has high computing power and comprehensive bus support.
Starrett Introduces New Generation Benchtop Horizontal Digital Video Comparators
July 15, 2019
Video measurement systems offer better speed and improved illumination.
V-Shaped Plane Prototype Flight Planned by KLM and University Researchers
June 27, 2019
Proposed boomerang-shaped airplane design created with ParaPy, SU2, MATLAB, ANSYS Fluent and HPC could use 20% less fuel than the Airbus A350.
Coordinate Metrology Society Conference to Feature 21 Expert Technical Papers and Presentations
June 6, 2019
Measurement professionals convene at CMSC 2019 in Orlando, Florida.
Vision Engineering Debuts 3D Digital Display Technology
May 14, 2019
Visual inspection company launches deep reality viewer at EASTEC, MA.
Digital Metrology Marks 20 Years of Metrology Successes
May 7, 2019
In recent years, Digital Metrology has collaborated with instrument manufacturers around the world to develop measuring systems and to embed software in custom and off-the-shelf metrology systems.
TE Connectivity Announces Definitive Agreement to Acquire the Kissling Group 
April 30, 2019
The deal helps expand TE's portfolio for hybrid electric commercial vehicle solutions, TE Connectivity reports.
LIFT and Center for Automotive Research to Optimize Joining Methods for Auto Industry
April 26, 2019
Study will evaluate and test various materials and  joining technologies and make recommendations.
Pico Technology Introduces PicoScope 9404 SXRTO Real-Time Oscilloscope
March 5, 2019
The 9404 features four 5 GHz 12-bit channels, each supported by real-time sampling to 500 MS/s per channel and up to 1 TS/s (1 ps) equivalent-time sampling. 
Ruggedized Electronics Require Special Attention
February 1, 2019
Meet the challenge of designing sensitive electronics for harsh environments.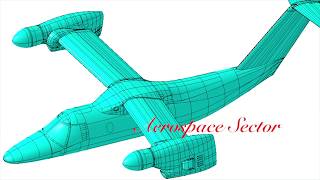 Partner Content
AW609 TiltRotor Wind Tunnel Testing via Composite 3D Printing
January 28, 2019
CRP Technology's Windform XT 2.0 carbon-composite material was used to create the wind tunnel testing model via selective laser sintering in just four days.
Starrett Introduces Spring Testing System
January 21, 2019
New S1 systems offer high-volume production testing of compression and extension springs.
NI's LabVIEW NXG Brings New Features and Functionality to Market
December 4, 2018
The newest version of LabVIEW NXG simplifies time-consuming tasks in automated test and automated measurement applications.
Latest News
WIN Enterprises Announces the MB-65040 Mini-ITX with Intel Scalable Skylake Processor
MB-65040 supports the Intel Skylake-S CPU and Intel H110 chipset.
Auburn University Deploys $1.5 Million Digital X-Ray CT System for Additive Manufacturing Purposes
Customized system enables layer-by-layer quality assessment in real time.
CONTACT Software Issues CONTACT Elements Release with Software Modules
Users can benefit from comprehensive functional enhancements and the integration of agile processes.
Mobile Analysis 3D and 2D CAD Viewer "to Go" Now on Market
The CoreTechnologie 3D_Analyzer Viewer is now available through a mobile license-lending feature.
All posts