Top Story
V-Shaped Plane Prototype Flight Planned by KLM and University Researchers
June 27, 2019
Proposed boomerang-shaped airplane design created with ParaPy, SU2, MATLAB, ANSYS Fluent and HPC could use 20% less fuel than the Airbus A350.
Navajo Technical University Chooses Optomec System for Metal AM Training Center
September 12, 2019
NTU purchased the directed energy deposition machine with a National Science Foundation grant for use in its new Center for Advanced Manufacturing.
Kaelus Teams Up With ECSite to Offer Enhanced Support for Test Equipment
September 5, 2019
ECSite software solution provides test automation, data management and reporting of 4G/5G telecom infrastructure applications.
Hexagon Releases PC-DMIS 2019 R2
August 16, 2019
PC-DMIS 2019 R2 delivers new capabilities, enhanced ease of use and user experience improvements, company says.
Exact Metrology Offers the Artec Micro 3D Scanner
August 13, 2019
New scanner is Artec 3D's most accurate 3D scanner to date, company says.
SCALEXIO AutoBox Prototyping System Now on Market
July 26, 2019
In-vehicle real-time system has high computing power and comprehensive bus support.
Starrett Introduces New Generation Benchtop Horizontal Digital Video Comparators
July 15, 2019
Video measurement systems offer better speed and improved illumination.
V-Shaped Plane Prototype Flight Planned by KLM and University Researchers
June 27, 2019
Proposed boomerang-shaped airplane design created with ParaPy, SU2, MATLAB, ANSYS Fluent and HPC could use 20% less fuel than the Airbus A350.
Coordinate Metrology Society Conference to Feature 21 Expert Technical Papers and Presentations
June 6, 2019
Measurement professionals convene at CMSC 2019 in Orlando, Florida.
Vision Engineering Debuts 3D Digital Display Technology
May 14, 2019
Visual inspection company launches deep reality viewer at EASTEC, MA.
Digital Metrology Marks 20 Years of Metrology Successes
May 7, 2019
In recent years, Digital Metrology has collaborated with instrument manufacturers around the world to develop measuring systems and to embed software in custom and off-the-shelf metrology systems.
TE Connectivity Announces Definitive Agreement to Acquire the Kissling Group 
April 30, 2019
The deal helps expand TE's portfolio for hybrid electric commercial vehicle solutions, TE Connectivity reports.
LIFT and Center for Automotive Research to Optimize Joining Methods for Auto Industry
April 26, 2019
Study will evaluate and test various materials and  joining technologies and make recommendations.
Pico Technology Introduces PicoScope 9404 SXRTO Real-Time Oscilloscope
March 5, 2019
The 9404 features four 5 GHz 12-bit channels, each supported by real-time sampling to 500 MS/s per channel and up to 1 TS/s (1 ps) equivalent-time sampling. 
Ruggedized Electronics Require Special Attention
February 1, 2019
Meet the challenge of designing sensitive electronics for harsh environments.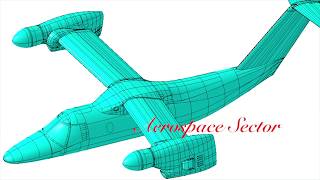 Partner Content
AW609 TiltRotor Wind Tunnel Testing via Composite 3D Printing
January 28, 2019
CRP Technology's Windform XT 2.0 carbon-composite material was used to create the wind tunnel testing model via selective laser sintering in just four days.
Latest News
New Industrial Design Software Has Roots in Engineering Simulation 
Inspire Studio is the most recent addition to the Altair Inspire Platform, which uses Altair's simulation expertise as a...
Editor's Pick: A Fresh Take on Industrial Design Software 
Altair Inspire Studio is part of Altair's Inspire Platform, a set of contemporary tools transforming product design by making...
Kisters 3DViewStation Offers Advanced Visualization for PLM Systems 
3DViewStation ships with current and mature importers for a broad range of 3D and 2D formats.
Screenhouse, in Chicago's Millennium Park, Enhanced by Fast Radius
Edra Soto art installation built by Navillus Woodworks to officially open in Boeing Gallery North in Millennium Park.
All posts