Coordinate Metrology Society Conference to Feature 21 Expert Technical Papers and Presentations
June 6, 2019
Measurement professionals convene at CMSC 2019 in Orlando, Florida.
Vision Engineering Debuts 3D Digital Display Technology
May 14, 2019
Visual inspection company launches deep reality viewer at EASTEC, MA.
Digital Metrology Marks 20 Years of Metrology Successes
May 7, 2019
In recent years, Digital Metrology has collaborated with instrument manufacturers around the world to develop measuring systems and to embed software in custom and off-the-shelf metrology systems.
TE Connectivity Announces Definitive Agreement to Acquire the Kissling Group 
April 30, 2019
The deal helps expand TE's portfolio for hybrid electric commercial vehicle solutions, TE Connectivity reports.
LIFT and Center for Automotive Research to Optimize Joining Methods for Auto Industry
April 26, 2019
Study will evaluate and test various materials and  joining technologies and make recommendations.
Pico Technology Introduces PicoScope 9404 SXRTO Real-Time Oscilloscope
March 5, 2019
The 9404 features four 5 GHz 12-bit channels, each supported by real-time sampling to 500 MS/s per channel and up to 1 TS/s (1 ps) equivalent-time sampling. 
Ruggedized Electronics Require Special Attention
February 1, 2019
Meet the challenge of designing sensitive electronics for harsh environments.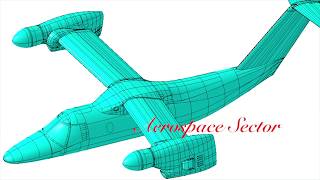 Partner Content
AW609 TiltRotor Wind Tunnel Testing via Composite 3D Printing
January 28, 2019
CRP Technology's Windform XT 2.0 carbon-composite material was used to create the wind tunnel testing model via selective laser sintering in just four days.
Starrett Introduces Spring Testing System
January 21, 2019
New S1 systems offer high-volume production testing of compression and extension springs.
NI's LabVIEW NXG Brings New Features and Functionality to Market
December 4, 2018
The newest version of LabVIEW NXG simplifies time-consuming tasks in automated test and automated measurement applications.
Spectrum Launches Digitizers with Long Signal Averaging Capabilities
November 19, 2018
Process uses combination of digitizer and CUDA graphics card.
Eckel Enables Briggs & Stratton to Build Ultra-Quiet Product Test Environment
November 16, 2018
The two anechoic chambers were designed and build by ACS and Eckel, which was also tasked with supplying the acoustic treatment for the test chambers.
Dual-Channel Multimeter from Tektronix Combines Density with Performance
November 9, 2018
The DMM7512 is suited for a range of high-volume manufacturing test applications that require measurement capacity, performance and a compact footprint.
Morehouse Instrument Company Offers Two New Portable Calibrating Machines
October 29, 2018
New models are for calibrating force-measuring devices with capacities from 25 lbf through 10,000 lbf.
Hexagon Launches Inspire Software Solution
October 19, 2018
Software release from Hexagon designed for portable probing and scanning; this new metrology software package targets new users and multi-skilled operators.
Latest News
IMAGINiT Launches Clarity 2023
This enterprise-level suite of products can improve architecture, engineering and construction firms' advances in process automation.
Morf3D and Constellium Ink Joint Additive Manufacturing Program
Constellium's Aheadd CP1 offers benefits including thermal and electrical conductivity approaching that of pure aluminium, the company reports.
JIE USA Debuts 3D CAD Configurator Built by CADENAS
Motor and drive manufacturer unveils tool for on-demand, online design and product selection.
HP Shares New Platform Professional Services Updates
During RAPID + TCT, HP debuted new products and solutions.
All posts