ZW3D Review: Model and Manufacture
February 1, 2019
ZWSoft updates its all-in-one CAD/CAM program.
Game on for 5G
February 1, 2019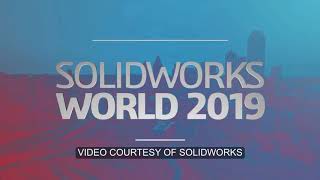 DE News Roundup: February 1, 2019
February 1, 2019
SolidWorks World announces keynote speaker, Carbon unveils new 3D printer, ANSYS launches 2019 R1
Siemens Updates Simcenter 3D
January 29, 2019
Siemens' latest Digital Innovation Platform features faster modeling and more accurate simulations.
Rivian Off Roads Electric Vehicle Design
January 28, 2019
Startup leverages "clean slate" design for a set of adventure electric vehicles that push boundaries on battery, off-road performance.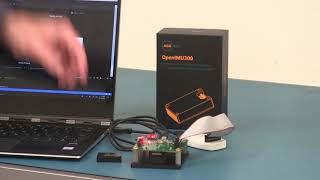 Learn How to Develop Sensor Solutions for Drones, Autonomous Vehicles and Robots
January 21, 2019
Short video addresses the New ACEINNA OpenIMU Sensor Package for Autonomous Vehicle Guidance and Navigation.
Hackrod: Build a Car from the Bedroom
January 20, 2019
Custom car company Hackrod applies gamification to vehicle design using online collaboration, VR, and 3D printing.
OPEN MIND presents hyperMILL 2019.1
January 18, 2019
OPEN MIND has expanded the finishing module in the hyperMILL MAXX Machining performance package.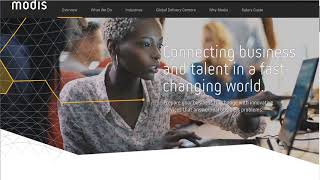 DE News Roundup: January 18, 2019
January 17, 2019
3D-Printed Autoparts from Ford and Carbon, Staffing Firm Modis's Survey on What Attracts and Keeps Top Talent, What Analysts Say about the Potentials of Personal Robots, and more
Soler & Palau selects CORTIME for Design Exploration in SolidWorks
January 15, 2019
Soler & Palau is immersed in the development of efficient ventilation products and systems into the market that reduce energy consumption while protecting the environment.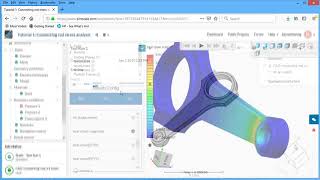 A Quick Look at SimScale's SaaS Simulation
January 11, 2019
Mini review of SimScale's Web-based Simulation includes video walk-through.
ZWSOFT Introduces ZW3D 2019 with Productivity Improvements
January 11, 2019
ZW3D 2019 optimizes workflow and extends functions such as clearer parting wizard, enhanced patch tool, multi-region definition and parting to make mold parting easier and more stable.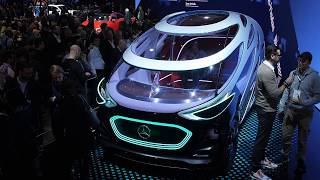 DE Video News Roundup, January 11, 2019
January 10, 2019
Video highlights news from CES on autonomous cars, SaaS simulation with GPU acceleration, and Autodesk's 3D printer and Chromebook giveaway.
Sponsored Content
How Consumer Products Companies are Reshaping their Design Processes-and Their Business-with 3D Design
January 10, 2019
Sophisticated shoppers are equipped with an increasing awareness of aesthetics, an abundance of product choices, and advanced research capabilities thanks to the internet. Consumer products companies know that, today, design matters more than ever.
Hexagon Kicks off Production Software Business
January 8, 2019
Vero Software, FASys and SPRING Technologies unite under Hexagon brand to strengthen product offerings.
Latest News
Exploring Digital Transformation as an Evolutionary Journey
SolidWorks World 2019 presentation advises to forget about specific products and work on themes that...
Dassault Systèmes to Acquire Trace Software's elecworks Product Line
Elecworks is at the core of SolidWorks Electrical applications used for smart product development...
UL Opens Catalog of Safety Standards
A library of more than 1,400 standards is now available to all.
AMD Radeon Pro Software for Enterprise 19.Q1 Features SolidWorks Performance Improvements
Radeon Pro Software for Enterprise 19.Q1 updates product design workflows with features aimed at...
All posts