Sponsored Content
Designing for The Government/Military
July 18, 2019
In this special digital issue, we round up articles and videos focused on designing for the government/military, meeting the military's engineering requirements and keeping track of compliance efforts.
Foundry Names New CEO
July 17, 2019
Jody Madden, who joined Foundry in 2013, is named new CEO.
nTop Platform Meets Advanced Manufacturing
July 16, 2019
New platform from nTopology integrates CAD, simulation and CAM technologies to accelerate the design of complex and lightweight parts.
Volkswagen Reshapes Classic Microbus with Generative Design
July 16, 2019
VW uses Autodesk Fusion to design the steering wheel, wheel, side mirror arm, and seat support for the new Type 20 concept minivan
The State of Product Development According to Onshape
July 15, 2019
New report shows engineers most interested in transforming early-stage design workflows in areas like collaboration, version control and improved visibility.
CCE Launches Free Browser-based CAD Viewer
July 15, 2019
EnSuite-Web allows users to view all major CAD formats in the browser.
Request for Proposals Issued for 2020 COMS Conference
July 12, 2019
Submission deadline of August 15, 2019 set for the Americas hosting of the 22nd three-day annual conference.
Sponsored Content
Is design software prepared for the next gen engineers?
July 10, 2019
Are the engineering software makers keeping up with socio-technological changes to accommodate the next generation?
Introducing AutoCAD 2020 for Mac and AutoCAD LT 2020 for Mac
July 10, 2019
There are new features and enhancements to help users draft, design and make anything. 
Anaglyph Introduces New Version 4.9 of Laminate Tools Software Application
July 8, 2019
Samsung Electronics Selects Optomec's Aerosol Jet for Next-Generation Electronics Production
July 3, 2019
Electronics producers are now using the aerosol jet process to print RF interconnects, replace wire bonds in IC packaging, print antennas directly onto electronics enclosures and create multi-layer, miniature circuits.
ZWCAD 2020 Launches
July 3, 2019
Compared with the 2019 version, the company says the most commonly-used commands and operations are 150% faster on average.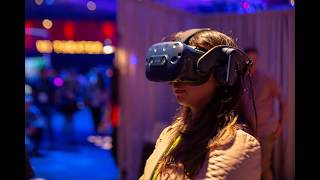 Altair HyperWorks 2019, AMD Workstation GPU for Under $200, SIGGRAPH Tackles AI and Ethics
July 3, 2019
In this week's DE Video News Roundup, Altair releases HyperWorks 2019, AMD introduces workstation GPU for under $200, SIGGRAPH 2019 set to tackle AI and Ethics
New PARTcommunity Version 9 Features Optimized 3D CAD Download
July 2, 2019
Version 9 simplifies once again the locating of desired components as well as the download of CAD engineering data for engineers and purchasers and takes user-friendliness to the next level.
What's Wrong with Product Design and Development?
July 2, 2019
Looking for answers at the intersection of technology, process and business.
Latest News
WIN Enterprises Announces the MB-65040 Mini-ITX with Intel Scalable Skylake Processor
MB-65040 supports the Intel Skylake-S CPU and Intel H110 chipset.
Auburn University Deploys $1.5 Million Digital X-Ray CT System for Additive Manufacturing Purposes
Customized system enables layer-by-layer quality assessment in real time.
CONTACT Software Issues CONTACT Elements Release with Software Modules
Users can benefit from comprehensive functional enhancements and the integration of agile processes.
Mobile Analysis 3D and 2D CAD Viewer "to Go" Now on Market
The CoreTechnologie 3D_Analyzer Viewer is now available through a mobile license-lending feature.
All posts