ASCENT Unveils 2020 Autodesk Courseware Roadmap
May 10, 2019
Industry experts produce comprehensive collection of Autodesk software learning guides with over 60 titles to be available for Autodesk 2020.
Rendering CAD Models Fit for Marketing
May 10, 2019
Connected companies need to communicate visually from engineering to the end user using high-quality renders.
Techniplas: Combining Additive Manufacturing (AM), Generative Design, and AI to Explore Lightweighting
May 9, 2019
In partnership with generative design software maker Paramatters, Techniplas offers free browser-based manufacturing portal to attract lightweighting projects
COFES 2019: Mixed Reality with Visual Fidelity, Real-Time Simulation, Diversity, and More
May 8, 2019
Congress on the Future of Engineering Software tackles AR, VR, MR, real-time simulation, women in engineering, and more.
AeroDef 2019: Security and Collaboration Challenges in the Era of Shifting Geopolitics
May 6, 2019
At the aerospace and defense manufacturing show, attendees and panelists discuss transparency, collaboration challenges due to geopolitical changes, and opportunities in digital twins.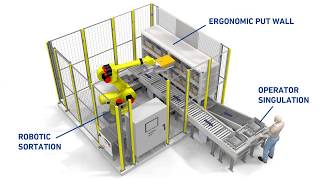 Digital Twins and Cyberphysical Security at AeroDef
May 3, 2019
DE Video News May 3, 2019: Digital twins and cyberphysical security discussions at AeroDef Conf, ANSYS acuires EDA firm
ANSYS Acquires Assets of DfR Solutions, a Provider of Electronics Automated Design Analysis
May 1, 2019
Acquisition intended to give ANSYS customers access to electronics reliability technology.
Sponsored Content
Boost Productivity with Online Design Tool
May 1, 2019
Engineeringtool from item makes it easy to design and build kits for custom solutions.
Self-Driving Cars are Leveling Up in Autonomy
May 1, 2019
A look at the self-driving carmakers' road ahead.
Engineering Automation: Going on Autopilot
May 1, 2019
From flying taxis to cargo drones, efforts are underway to automate in the air.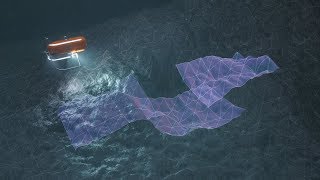 Ocean Explorer Targets Terrestrial and Extraterrestrial Waters
May 1, 2019
WHOI and NASA/JPL are designing an autonomous sea drone capable of exploring the hadal zone, up to almost 7 miles below sea level.
ParaMatters Upgrades its Generative, Autonomous Design and Lightweighting Software
April 30, 2019
CogniCAD 2.1 autonomous topology optimizer for lightweighting offers enhanced variety of loading conditions, optimization of build orientation. It also features an intuitive, simple user interface that works autonomously and instantly.
Rand 3D Showcases Training and Software Solutions at AeroDef 2019
April 30, 2019
Productivity-enhancing capabilities targeted to aerospace and defense design engineers.
Elysium's DirectTranslator Brings Enterprise-level Capabilities to the User's Fingertips
April 26, 2019
The new release of the advanced DirectTranslator has combined functionality with an on-demand, push-button interface.
Siemens Releases Latest Version of Parasolid with Convergent Modeling
April 23, 2019
The release provides new capabilities in model editing and blending, sheet modeling and imprinting, and facet modeling.
Latest News
Bright Cluster Manager Is Now Qualified Software Stack for Intel Select Solutions for Simulation & Modeling
Bright Cluster Manager is a commercial cluster management software designed to automate the process of installing, provisioning, configuring, managing, and...
AMUG Gives Out DINO Awards
Award recognizes experience and service.
Nextflow Software Introduces Nextflow Studio
This fluid simulation software lets engineers manage easily their simulation projects and provides a graphical user interface (GUI) based on...
Ralf Hartmann of Airbus Defense & Space to Keynote ASSESS 2019 Congress
Hartmann's keynote presentation's title is "Multidisciplinary Integration Towards the Digital Twin."
All posts