NVIDIA to Acquire Mellanox for $6.9 Billion
March 11, 2019
Once complete, the combination is expected to be immediately accretive to NVIDIA's non-GAAP gross margin, non-GAAP earnings per share and free cash flow.
Partner Content
Artificial Intelligence, Machine Learning and Deep Learning for Design
March 8, 2019
Break down the buzzwords to understand and successfully apply AI.
Rescale Sets Up Strategic Partnership with Siemens PLM Simcenter
March 6, 2019
Unlimited scalability supercharges Simcenter simulation.
Lenovo Unveils AI Workstation
March 6, 2019
Available in single- and dual-processor configurations, the new solution offers enterprise-grade hardware and software.
Analyst JPR Releases Report on Raytraced Rendering
March 5, 2019
JPR's report The Global Market for Ray Tracing Software covers technology's evolution and applications
NSF Funds Second Round for OSC's Open OnDemand
March 5, 2019
HPC-access portal software project helps to eliminate barriers to supercomputer use, according to company.
Sponsored Content
Maintain Your Engineering Core
March 5, 2019
Flexibility combined with power and expansion options make workstations the center of a design engineering workflow.
Rescale Announces Strategic Partnership with Siemens PLM
March 5, 2019
Siemens PLM Software has partnered with Rescale to enable software as a service delivery of Siemens' Simcenter portfolio on Rescale's ScaleX platform.
Bringing Order to AI Chaos with Blockchain
March 1, 2019
Investigating the use of blockchain to democratize artificial intelligence.
Perfectly Portable Power: Lenovo ThinkPad P1
March 1, 2019
This P-series mobile workstation provides the perfect combination of performance, portability and price.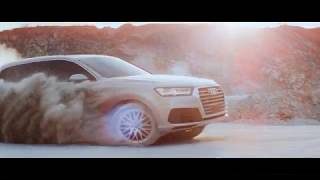 DE News Roundup: March 1, 2019
March 1, 2019
BOXX shows off RTX-powered APEXX Enigma S3 at SolidWorks World, ANSYS and Chaos Group release on-demand cloud, Varjo begins selling VR-1
Deep Learning and Design Engineering
March 1, 2019
Designers incorporate AI and deep learning into new products and in their own design processes.
NVIDIA Quadro RTX 8000 Now Available from PNY Technologies
February 25, 2019
AMD Radeon Pro Software for Enterprise 19.Q1 Features SolidWorks Performance Improvements
February 22, 2019
Radeon Pro Software for Enterprise 19.Q1 updates product design workflows with features aimed at boosting designer and engineer productivity.
Contex Completes the HD Ultra X Scanner Series with Two Models
February 21, 2019
The series now includes 36- and 42-in. models, completing the range of scanning solutions for Contex's newest line of premium scanners.
Latest News
America's Cup Challenger American Magic Flies Across the Water with Stratasys 3D Printing
US team for world-renowned competitive sailing event taps into carbon fiber for end-use racing parts.
Artec 3D Launches Artec Micro Industrial Desktop 3D Scanner
Scanner promises quality control of small objects, reverse engineering design and more.
Indo-MIM and Desktop Metal Set Up Partnership to Boost Adoption of Metal 3D Printing
Large metal injection molding company plans to deploy metal 3D printing at scale with the Production System.
AMT on the Importance of Automated Post-Processing for Additive Manufacturing
Company to highlight how its BLAST process intersects material science, hardware engineering and process automation at RAPID + TCT 2019; introduce the...
All posts