Sponsored Content
Advanced Product Design for Industry 4.0
January 21, 2019
Today, next-generation visual computing technologies can help accelerate product development processes, starting with the earliest stages of design.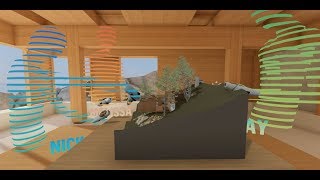 Partner Content
A Reality Check for AR/VR
January 14, 2019
As hype and speculation give way to practical concerns, augmented and virtual reality developers continue to incorporate new innovations into their offerings.
Partner Content
Start Fast, Finish Faster
January 14, 2019
How quick simulations at the design concept stage can speed the entire product development process.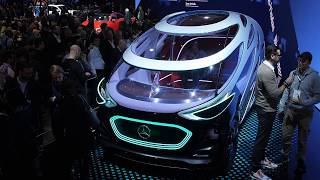 DE Video News Roundup, January 11, 2019
January 10, 2019
Video highlights news from CES on autonomous cars, SaaS simulation with GPU acceleration, and Autodesk's 3D printer and Chromebook giveaway.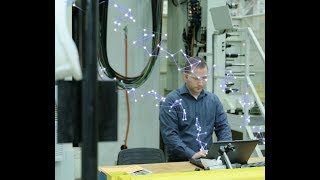 Mixing AI with Human Intelligence in Industrial Revolution
January 10, 2019
AI is a tool humans can use to design better products.
AI-capable Supercomputer ZF ProAI Said to Feature Computing Power and Flexibility
January 7, 2019
ZF's modular and scalable ProAI product family accommodates various software stacks and processors for automated driving
Velocity Micro Unveils New Desktop and Laptop Products Ahead of CES 2019
January 7, 2019
From the new NVIDIA GeForce RTX 20-series laptops to extreme desktops, Velocity Micro expands all mobile, enthusiast and professional workstation offerings.
Dell Precision 3530: Plenty of Power to Go
January 1, 2019
This 15.6-in. system delivers great performance and long battery life.
Collaboration Platform Fuels Innovative Race Car Design
December 27, 2018
Nicolas Perrin's autonomous, electric Le Mans Prototype race car Project 424 relies on open access design and new communications platform.
3D Mice Improve Ergonomics at CAD Workstations, Study Shows
December 20, 2018
3Dconnexion, a manufacturer of ergonomic input devices for CAD and 3D professionals, commissioned the Fraunhofer Institute for Industrial Engineering (IAO) to carry out a scientific study on working with a 3D mouse.
Apply for a Grant to Attend ISC 2019
December 20, 2018
Partner Content
The Growing Acceptance of CAE
December 18, 2018
Eurocom Debuts the Tornado F7W Workstation
December 18, 2018
Eurocom's workstations are said to focus on GPU, CPU and user upgradability, along with the capabilities of scalability and long lifespan.
BOXX Introduces Next-Generation S-Class Workstations with 9th-Gen Intel Processors
December 10, 2018
Product line includes new 3D design, CAD and motion media workstations overclocked to 5.1GHz and designed to support more heavily threaded applications.
Sponsored Content
Immerse Yourself in Realistic Design
December 10, 2018
In this issue: Immerse Yourself in Realistic Design; Designing Prosthesis: The Anti-Robot, and a BOXX APEXX S3 Review: Overclocked and Under Budget.