Supermicro Debuts New Edge Systems
August 22, 2019
These new Edge platforms based on Supermicro servers with optional support for Intel Programmable Acceleration FPGA cards deliver local compute and AI inferencing.
Eurocom Launches 17.3-in. Nightsky RX17 Superlaptop
August 20, 2019
It's lightweight at under 2.9 kg/3.4 lbs, with three physical drives available in RAID 0/1 configuration.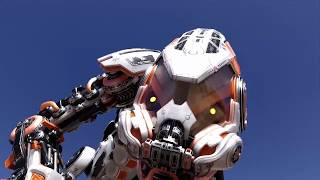 Chaos Group previews Project Lavina, SimScale releases radiation simulator, Onshape recognized by World Economic Forum
August 16, 2019
In this episode of DE News Roundup, Chaos Group previews Project Lavina for real time ray tracing, SimScale releases radiation simulation tool, Onshape recognized as a Technology Pioneer by World Economic Forum
AMD Radeon Pro Software for Enterprise 19.Q3 Is Optimized for Professional Applications
August 16, 2019
The latest driver also continues to prove the value of updating professional drivers, with Day Zero certifications to help ensure that many professional applications will be certified on the 19.Q3 driver prior to its release.
TYAN Launches AMD EPYC 7002 Series Processor-Based Server Platforms
August 9, 2019
TYAN's first-wave offerings include a 2U single-socket Transport SX TS65-B8036 server and the single-socket Tomcat SX S8036 server motherboard.
BOXX Debuts Ultra-Thin RTX Studio Laptop
August 9, 2019
This new laptop supports real-time ray tracing and advanced AI capabilities.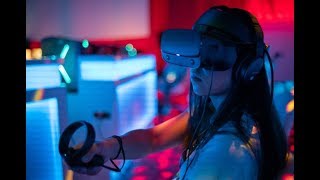 SIGGRAPH 2019 Highlights, NVIDIA's moon landing, AMD's AI-driven denoising, KeyShot on GPU
August 7, 2019
At SIGGRAPH 2019, NVIDIA recreates moon landing, AMD demo ProRender's AI-based denoising, Luxion reveals GPU-support in KeyShot, more
A Smaller, Faster GPU for Mainstream Engineering
August 7, 2019
AMD Radeon Pro WX 3200 fits surprising power into a single workstation slot. 
Editor's Pick: There's a New Standard for GPU Price, Performance and Size
August 7, 2019
AMD Radeon Pro WX 3200 GPU is designed specifically for compact-sized workstations.
Partner Content
Optimize Your Computing Culture
August 6, 2019
Affordable, powerful engineering computing hardware and software is the first step toward an optimized workflow.
Partner Content
The Beginning of AI Rendering in CAD
August 6, 2019
NVIDIA RTX GPUs bring accelerated ray-traced rendering to CAD users.
Eurocom's Latest Technology Delivers "Out-of-the-Box" XEON-based Mobile Server Solution
August 6, 2019
It is energy efficient, consuming up to 230 watts powered by Intel Xeon processors and supporting 22TB of storage in five physical drives.
Review: Onshape Cloud-Based CAD Platform Offers Access Anywhere
August 1, 2019
Onshape's latest features focus on performance, integration and usability.
Standalone Holographic Display Launched
August 1, 2019
Interactivity and built-in compute power bring the latest incarnation of the company's technology to a whole new level.
The Rise of Data Science Workstations
August 1, 2019
NVIDIA's new hardware is making it easier for organizations to process data right on the desktop, as engineers are being drafted into data science roles.
Latest News
ZVerse and Shapeways Form Integration Partnership to Deliver 3D Design Solutions at Scale
The new strategic partnership provides Shapeways customers with access to ZVerse's artificial intelligence-driven design platform as well as its network...
Onshape Teams Up With Sandvik for Cloud CAD/CAM Integration
Companies' strategic partnership designed to reshape how manufacturers go from 3D product models to finished parts, according to companies.
SOLIDWORKS 2020 launches, CM Labs releases Vortex Studio 2019b, xRS Week set for October
SOLIDWORKS 2020 with improved assembly performance and flexible parts, CM Labs releases Vortex Studio 2019b with deformable terrain, xRS Week set...
Creaform adds Academia 50 3D Scanner to its Educational Solution Suite 
ACADEMIA 50 uses structured white light technology to scan objects made of any material, surface type or color, according to the...
All posts