Congress on the Future of Engineering Software 2019 Begins in Silicon Valley
April 9, 2019
Industry leaders gather for annual COFES event on engineering software for product and building design.
Partner Content
Workstations Meet Computer-Aided Optimization Software Challenges
April 8, 2019
Lower costs, higher power workstations evolve to power generative design and optimization-focused workflows.
Partner Content
NVIDIA RTX Could Change Use of Raytraced Rendering
April 8, 2019
A mix of AI-powered denoising and raytracing poised to promote real-time product views.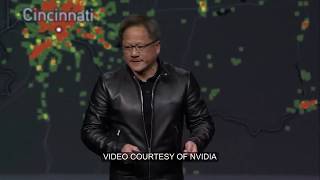 Video News Roundup: Epic Games' $100 Million Grant, NVIDIA's Workstation for Data Science
April 5, 2019
News from NVIDIA, TechSoft's HOOPS 2019 and Epic Games in this edition of DE's video roundup.
Onshape Product Platform Adds Four Releases
April 4, 2019
New releases include assembly configurations and various enterprise workflow data management and CAD enhancements.
Plugging GPUs into the Metal AM Workflow
April 1, 2019
When it comes to metal-based AM, organizations are looking to harness the power of graphics processing units.
Blown Away: Eurocom Tornado F7W Mobile Workstation
April 1, 2019
Canadian system integrator delivers the fastest mobile workstation ever reviewed by DE.
HoloLens 2 Attracts Engineering Workflow in AR-VR
March 29, 2019
Microsoft launches HoloLens 2, PTC Showcases Customer Using VR for Asset Management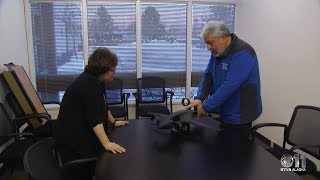 Autonomous Cargo Drone Does Heavy Lifting
March 27, 2019
Sabrewing has designed two hybrid-electric aircraft that can autonomously deliver hundreds of pounds of cargo to remote locations.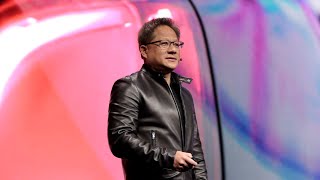 NVIDIA GTC 2019: Data Science Workstation, Purchase of an Interconnect Vendor, Safety Force Field in Autonomous Driving, and More
March 25, 2019
There are sufficient demos and talks of rayt racing, but the biggest announcements have more to do with autonomous cars, machine learning and data centers.
Altair OptiStruct Runs up to 10x Faster on NVIDIA GPUs
March 23, 2019
This speed boost has the potential to impact several industries including automotive, aerospace, industrial equipment, and electronics that frequently need to run large, high-fidelity simulations.
Stanley Black & Decker Partners with AstroPrint to Create a Distributed Network of 3D Printers
March 21, 2019
With AstroPrint's Enterprise Cloud, Stanley Black & Decker will automate its additive manufacturing systems and workflows on a single platform.
Dyndrite Accelerated Geometry Kernel Hits the Market
March 19, 2019
This geometry-agnostic hybrid kernel is capable of interacting with multiple representations of geometry simultaneously.
NVIDIA Launches Jetson Nano AI Computer
March 19, 2019
Tiny NVIDIA CUDA-X AI computer reportedly runs all AI models.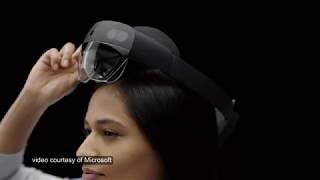 DE News Roundup March 15, 2019: HoloLens 2, V-Ray Next for Rhino, GTC and COFES, more
March 15, 2019
Microsoft debut HoloLens 2 at MWC, Chaos launches V-Ray Next for Rhino, NVIDIA gets ready for GTC, and more
Latest News
America's Cup Challenger American Magic Flies Across the Water with Stratasys 3D Printing
US team for world-renowned competitive sailing event taps into carbon fiber for end-use racing parts.
Artec 3D Launches Artec Micro Industrial Desktop 3D Scanner
Scanner promises quality control of small objects, reverse engineering design and more.
Indo-MIM and Desktop Metal Set Up Partnership to Boost Adoption of Metal 3D Printing
Large metal injection molding company plans to deploy metal 3D printing at scale with the Production System.
AMT on the Importance of Automated Post-Processing for Additive Manufacturing
Company to highlight how its BLAST process intersects material science, hardware engineering and process automation at RAPID + TCT 2019; introduce the...
All posts