Velo3D CEO Benny Buller on Going Public
October 15, 2021
Metal Additive System Maker joins other 3D printer makers going public
Velo3D Goes Public, Sustainability Report on Additive Manufacturing, Halloween-Inspired Design, and More
October 7, 2021
DE Editors Brian Albright and Kenneth Wong discuss metal 3D companies going public, news from Rapid + TCT, DE Design & Simulation Summit, and more
A Conversation with DJ Smith, VR Expert
September 16, 2021
The Glimpse Group's cofounder DJ Smith discusses enterprise use cases, the consumer-grade hardware's advantage, visual fidelity required for design review, and more
Podcast: On-Demand Manufacturing Spurs Innovation
August 13, 2021
In this podcast, Xometry's Greg Paulsen outlines the benefits of on-demand manufacturing when it comes to accelerating design innovation. He discusses the opportunities and challenges of digital manufacturing, and how Xometry connects engineers with rapid prototyping and manufacturing resources.
DE Editors' Chat: Rapid + TCT Conference, Ansys Indy Autonomous Challenge, 3D-Printed Bridge, More
August 9, 2021
DE Editors discuss traveling to Rapid + TCT Conference, virtual car race hosted by Ansys, use of simulation in the Olympics, a 3D-printed bridge made by 3X3D, more
Sponsored Content
Podcast: New Frontiers in Engineering Computing
July 15, 2021
In this podcast, AMD's Chris Hall discusses how more powerful CPUs can unlock new levels of engineering performance.
Prelude to CAASE21: The Formula for Digital Twins
June 9, 2021
The Formula for Digital Twins requires physics-based modeling and machine learning.
Prelude to CAASE21: Autonomous, Connected Vehicles Present New Simulation Challenges
May 27, 2021
CAASE21 Keynote presenters discuss how connectivity and autonomy is changing vehicle design.
Prelude to CAASE21: Simulation is the Key to Qualifying and Certifying New Metal AM Parts
May 24, 2021
CAASE21 speaker Lyle Levine from the National Institute of Standards and Technology discusses the challenges of getting regulatory approval for designs manufactured in metal 3D printing.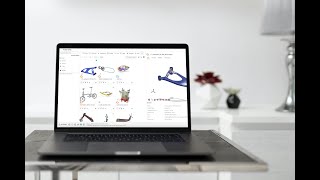 DE Video News Roundup: May 2021
May 13, 2021
Altair Portfolio Goes Online with Altair One, NVIDIA Omniverse Moves from Beta to Commercial, Ansys and Flir partner to develop autonomous driving in the fog, Volume Graphics offer CT scan-based analysis software to find flaws in mechanical parts
Podcast: Optimal Engineering Workstation Architectures
February 4, 2021
Supermicro talks to DE about the company's approach to workstation architectures.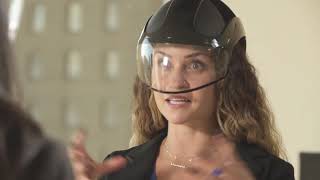 Cool Tech for the New Normal at CES 2021 Virtual
January 18, 2021
AMD delivers keynote touting new mobile processor, virtual CES highlight cool techs for the new normal
Sponsored Content
Podcast: A New Era of Remote Engineering and Design
January 7, 2021
Jason Barnett of IMAGINiT Technologies discusses the lessons we learned about remote work and collaboration in 2020.
Sponsored Content
Podcast: A Better Approach to BOM Data Management and Purchasing
December 16, 2020
OpenBOM discusses how engineers can move away from Excel when it comes to design data, BOMs and purchasing.
Sponsored Content
Podcast: Improving Time to Market with Tolerance Analysis
December 15, 2020
Sigmetrix President James Stoddard joins us to discuss how tolerance analysis can improve manufacturing.
Latest News
Editor's Pick: Increased Flexibility for Simulation-Driven Design
Enhancements and new features focus on increased flexibility for various simulation-driven design workflows.
Creaform Enhances its Suite of Automated Dimensional Quality Control Solutions
Company unveils a model of MetraSCAN-R BLACK software platform and a customizable layout of the CUBE-R turnkey 3D scanning CMM.
MakerBot Unveils Solution to Simplify the ABS 3D Printing Workflow
New MakerBot RapidRinse fast-dissolving support and ABS-R materials aim to make 3D printing industrial applications with ABS easier, company says.
Ansys Releases Metal Stamping Simulation Solution
Ansys Forming can streamline sheet metal forming processes.
All posts