ANSYS 2020 R1 Update in Video
February 12, 2020
ANSYS announces a wide array of new features and capabilities in ANSYS 2020 R1.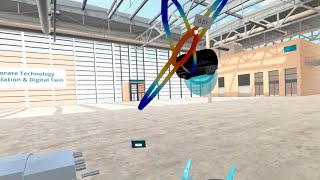 Autodesk Fusion adds ECAD tools, Siemens develops CAD for VR, JPR publishes CAD report, more
February 6, 2020
Autodesk Fusion adds ECAD tools, Siemens develops CAD for VR, JPR publishes CAD report, more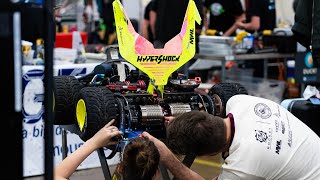 3D Printed Combat Robots
November 1, 2019
View how the team used 3D printed carbon fiber parts to boost strength and durability while minimizing weight across the drivetrain of the 3D printed robot.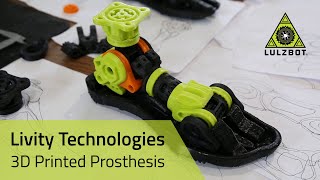 3D Printing Prostheses for Amputees
September 11, 2019
Watch how Livity Technologies uses rapid prototyping with Lulzbot 3D printers to bring carbon fiber prosthetic limbs to amputees in Jamaica.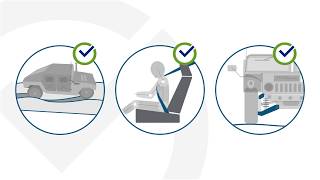 Identifying Hidden Costs and Failures
September 11, 2019
RAMDO is an engineering software tool that enhances computer simulation models by taking into account the variability of input variables.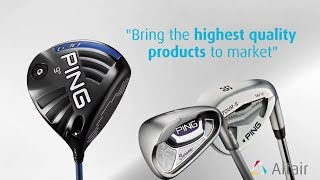 Ping Golf Uses CAE and HPC for Virtual Prototyping
August 8, 2019
Eric Morales, senior research engineer at PING Golf, explains how combining CAE simulation with the latest HPC technology has greatly reduced product development time.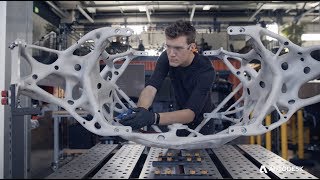 JPL Explores How to Build an Interplanetary Concept Lander
August 8, 2019
In this video learn how NASA's Jet Propulsion Laboratory teams with Autodesk to explore new approaches to designing an interplanetary lander.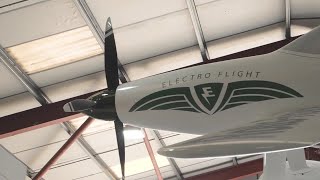 How to Design a Fast All-Electric Airplane
August 8, 2019
Electroflight and YASA Limited are teaming up and using ANSYS Fluent to work on Rolls-Royce's ACCEL Electrical Project.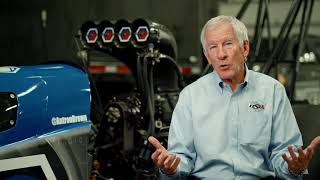 Racing Group Sprints Ahead with Stratasys 3D Printing
July 12, 2019
See how Stratasys helps Don Schumacher Racing eliminate the time-consuming, trial-and-error process involved with machining out new components.
In Pursuit of NVH Performance
July 11, 2019
Karma Automotive has set up a strategic partnership with Siemens' Simcenter Engineering and Consulting services
Sponsored Content
Eccotype Turns Typing Into Professional-grade Animation
June 24, 2019
Creativity shouldn't just be in the hands of the few. So say the innovators of Eccotype, a new online platform that gives novice visual effects artists the ability to create movie-quality CGI without expensive software and years of training.
Sponsored Content
Design That Matters Helping Treat Easily Curable Diseases
June 20, 2019
Serving underprivileged communities from Haiti to Mali to Vietnam, nonprofit Design that Matters (DtM) is committed to helping treat easily curable diseases like jaundice, hypothermia and pneumonia using simply yet ingeniously designed medical devices.
Sponsored Content
3D Printing Helps Provide Prosthetic Devices to Children in Need
June 20, 2019
Pick up a ball. Paint a picture. Wave goodbye. A child can't do any of these without a hand. The Helping Hand Project (The HHP) provides 3D printed prosthetic hands free of charge to children in need so they have...
Sponsored Content
Build Change Utilizes 3D Modeling Technology to Build Safe Housing
June 20, 2019
Rebuilding after a disastrous earthquake or typhoon, especially in an emerging nation should not only repair what is broken but also lay the foundation for safer communities. That's the philosophy of Build Change, a global nonprofit social enterprise that...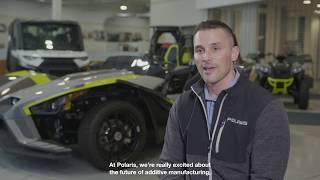 Stratasys Powers Innovation at Polaris
June 13, 2019
Latest News
America Makes Launches Next Phase in COVID-19 Response
Additive manufacturers can now upload 3D print designs to be reviewed and placed on the NIH 3D Print Exchange.
TAKE OUR POLL: How Has COVID-19 Affected Engineering Productivity?
Take our short poll and share your own experiences.
Massivit 3D Contributes to Battling the COVID-19 Pandemic
3D printed PPE face shields now available from Massivit 3D and the company's global network of customers and distributors.
CoVent-19 Calls on Engineers to Design Ventilators
GrabCAD, StrataSys, Ximedica launch design challenge to address ventilator shortage
All posts