Top Story
Autonomous Vehicles Take VR Test Drive
September 15, 2020
Automakers explore augmented and virtual reality in vehicle development and to enhance the driving experience.
Podcast: Is Your Car a Good Listener?
September 23, 2020
Acoustic Simulation Experts from COMSOL and Dassault Systemes Simulia Discuss Audio Analysis in Automotive
Autonomous Vehicles Take VR Test Drive
September 15, 2020
Automakers explore augmented and virtual reality in vehicle development and to enhance the driving experience.
Riding the Virtual Road
September 15, 2020
Autonomous vehicle simulation shortens development cycles, reduces costs and makes cars and trucks safer.
Is Your Car a Good Listener?
September 15, 2020
Breaking down the role of acoustics analysis in electric and autonomous vehicle development.
Siemens and VSI Labs Partner to Advance Autonomous Vehicle Development
September 14, 2020
Through the partnership, Siemens' PAVE360 platform will be used to create digital twin simulations for the validation and testing of all processors, electronics, sensors and more.
Indy Challenge to Use RTI Software to Build and Race Autonomous Vehicles 
August 27, 2020
RTI provides university teams with software to design, simulate and run autonomous vehicles in world's first high-speed, head-to-head autonomous race
RTI Joins the Baidu Apollo Autonomous Driving Program
August 27, 2020
RTI Connext databus will be part of Baidu software stack for autonomous vehicles.
Texas A&M Regents OK $60.3 Million for Army Innovation
August 24, 2020
Hypersonic test facility, combat vehicle test track piquing worldwide interest, school reports.
Keysight, IPG Automotive, Nordsys Team to Validate Advanced Driver Systems
August 12, 2020
Companies have created new test platform to accelerate development of ADAS solutions.
Ansys 2020 R2 Launched
July 15, 2020
Platform enhancements accelerate collaborative design and product delivery.
dSPACE Strengthens Product Portfolio for Autonomous Driving and Data Management
July 10, 2020
Full integration of software tools from Intempora completes solutions for data-driven development.
Ansys Sponsors Student Competition for Autonomous Vehicle Technology Design
June 26, 2020
Ansys grants access to software and sponsors digital event to launch Indy Autonomous Challenge.
Sponsored Content
Data Science Finds New Role in the Fight Against COVID-19
May 26, 2020
GPU-accelerated data visualization and analysis could lead to a better understanding of the virus.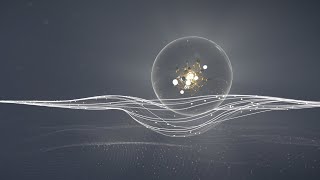 GTC Keynote: LIVE from the CEO Jensen Huang's Kitchen
May 14, 2020
NVIDIA CEO reveals GPU's role in the fight for COVID-19, new Ampere GPU architecture, partnership with BMW, more
Indy Autonomous Challenge Hosts its First $1.5 Million Autonomous Racecar Competition
May 7, 2020
A total of 37 universities that excel in AI software and autonomous vehicle engineering have formed 31 teams to officially enter this first-of-its-kind challenge.
Latest News
Rescale and Hyundai Motor Group Team Up to Boost Mobility Innovation
Companies build a multi-cloud high-performance computing environment.
ASSESS Initiative Publishes Align Theme Positioning Paper
The ASSESS initiative has been organized around a key set of themes associated with expanding the usage and benefit of...
Editor's Picks: Sept. 17-23, 2020
One of the picks will be chosen as DE's Editor's Pick of the Week.
Sponsored Content
Check It Out: HPC Maximizes the Value of Ansys Mechanical
Developers updated the company's simulation solutions to leverage access to faster processors storage systems, and communication sockets available in...
All posts