Top Story
CES 2020 Highlights: Toyota showcases humanoid robot, Siemens incorporates ARM into PAVE360, HP releases laptop made from ocean-bound plastic
January 9, 2020
Toyota showcases humanoid robot, Siemens incorporates ARM into PAVE360, HP releases laptop made from ocean-bound plastic
MSC Brings New Realism to Virtual Test Drives
January 27, 2020
The new Adams-ready VTD integrates vehicle dynamics into virtual test drives, allowing for more accurate simulations.
MSC Accelerates Safe Autonomous Vehicle Development
January 10, 2020
Company now capable of plugging vehicle dynamics into virtual test drives.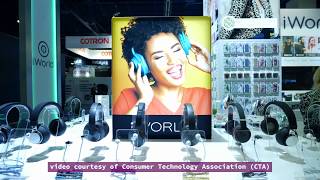 CES 2020 Highlights: Toyota showcases humanoid robot, Siemens incorporates ARM into PAVE360, HP releases laptop made from ocean-bound plastic
January 9, 2020
Toyota showcases humanoid robot, Siemens incorporates ARM into PAVE360, HP releases laptop made from ocean-bound plastic
AEye and ANSYS Accelerate Autonomous Driving Safety
January 7, 2020
ANSYS enables virtual prototyping of AEye solutions to speed design, testing and validation of automotive perception technologies in real-world scenarios.
PROSTEP Participates in Funding Project on Autonomous Driving
December 6, 2019
PROSTEP will provide its partners from industry and the research community with support for the testing and industrialization of project results and will also be developing the demonstrator for a traceability solution.
Self-Driving Cars Will Outperform Humans Within 10 Years, ANSYS Survey Says
October 3, 2019
ANSYS' Global Autonomous Vehicle Report uncovers consumer perceptions and expectations of autonomous vehicles.
ANSYS and Autodesk Light Up Automotive Design
September 18, 2019
Software providers provide deep integration between the VRED 3D visualization and ANSYS optical simulation solution to streamline vehicle design and accelerate time-to-market.
ANSYS 2019 R3 Expands Autonomous Vehicles Solution
September 16, 2019
Latest release delivers innovations in sensors, virtual environments and AI simulation.
NAFEMS to Host One-Day Automotive Simulation Conference in Michigan
September 16, 2019
An event agenda and concept put together by several figures in the automotive industry will provide the opportunity to learn about the latest technologies and practices.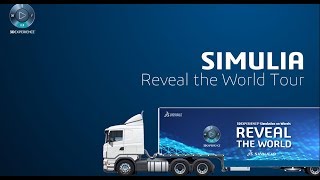 SIMULIA road trip, Unreal Engine 4.23 highlights, ANSYS and Edge Case Research partnership, more
September 6, 2019
Dassault Systèmes SIMULIA goes on the road to promote simulation, Epic Games launches Unreal 4.23 with Beta features, ANSYS and Edge Case Research partner to address autonomous vehicle hazard detection, GPU-based on-demand Bullet Render Fame goes live
ANSYS and Edge Case Research Collaborate on OEM Agreement
September 3, 2019
Collaboration designed to advance autonomous vehicle safety, solve complex artificial intelligence reliability challenges.
Mechanical Simulation Extends User Programming for CarSim, TruckSim and BikeSim2019.1 
August 15, 2019
The simulation modules include a scripting language called VS Commands that has been available for controlling moving objects, defining actions based on detected signals, and other applications.
dSPACE Acquires understand.ai in Effort to Strengthen AI Expertise
July 29, 2019
With this acquisition, dSPACE can now offer its customers an enhanced product portfolio in the field of autonomous driving.
Airbus, ANSYS Team on Autonomous Flight Control
July 24, 2019
The two companies are developing an unmanned aerial vehicle for the European Future Combat Air System.
ANSYS Study Measures Consumer Perception on Autonomous Aircraft
June 17, 2019
Through the survey, ANSYS measured consumer sentiment around the future of autonomous aircraft.
Latest News
Noise & Vibration Seminar Heads to Lake Geneva, Wisconsin
This seminar, Noise & Vibration Quality Inspection Test, provides a basic understanding of sound and vibration principles along with a practical...
MTS Partners With Auburn University To Advance Additive Manufacturing
As part of the alliance agreement with the university, MTS will supply test equipment to Auburn's NCAME mechanical testing lab...
GKN Aerospace CTO to open new Additive Industries facility in UK
This center is part of the global network of Additive Industries Competence Centres, also located in Eindhoven, Los Angeles and...
Amcor Joins the Healthcare Plastics Recycling Council
Amcor's partnership with the Healthcare Plastics Recycling Council (HPRC) designed to help foster more sustainable practices and innovation across...
All posts