Top Story
Researchers in Denmark Apply AI to Autonomous Drones
June 6, 2019
The AiR Lab designs and prints its own drone prototypes while developing hybrid controllers.
ANSYS Study Measures Consumer Perception on Autonomous Aircraft
June 17, 2019
Through the survey, ANSYS measured consumer sentiment around the future of autonomous aircraft.
ANSYS and BMW Group Partner to Jointly Create Simulation Tool Chain for Autonomous Driving
June 11, 2019
New agreement drives development of autonomous driving technology for the BMW iNEXT, the next-generation autonomous vehicle.
Researchers in Denmark Apply AI to Autonomous Drones
June 6, 2019
The AiR Lab designs and prints its own drone prototypes while developing hybrid controllers.
Siemens Accelerates Autonomous Vehicle Development With Closed-Loop Simulation
May 23, 2019
PAVE360 extends digital twin simulation beyond processors to include the entire complex ecosystem.
Siemens Introduces Validation Program to Accelerate Autonomous Vehicle Development
May 17, 2019
Siemens' PAVE360 provides a comprehensive environment for multi-supplier collaboration across the automotive ecosystem for the development of next-generation automotive chips, according to the company.
University of Waterloo Research Team Uses Maple, MapleSim to Support Autonomous Vehicle Development
May 17, 2019
The Motion Research Group at the University of Waterloo's Centre for Automotive Research (WatCAR) has been contributing to the body of research around autonomous vehicles by working on a project related to self-driving vehicles.
Self-Driving Cars are Leveling Up in Autonomy
May 1, 2019
A look at the self-driving carmakers' road ahead.
The Cart Before the Autonomous Car
May 1, 2019
Adopting a new technology causes a ripple effect that can disrupt tried-and-true workflows and even entire industries.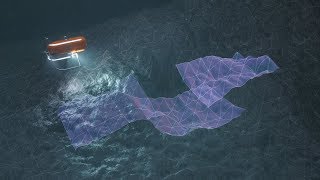 Ocean Explorer Targets Terrestrial and Extraterrestrial Waters
May 1, 2019
WHOI and NASA/JPL are designing an autonomous sea drone capable of exploring the hadal zone, up to almost 7 miles below sea level.
Edge Computing Opportunities and Frustrations
May 1, 2019
Balancing quality and quantity of edge data presents a difficult challenge.
AVL and MSC Software to Partner on Autonomous Vehicle Projects
March 25, 2019
AVL is developing a scenario-based open verification and validation toolchain to generate operational scenarios, create the relevant test cases, and execute testing and homologation of automated driving functions.
Making Autonomous Vehicles Smarter
March 1, 2019
Combining real-world info and simulated conditions to build a data set.
Local Co-Creation for Transportation
March 1, 2019
LM industries Group expands on its grand vision for local, collaborative manufacturing.
VIRES VTD 2.2 Expands Autonomous Driving Simulation
February 8, 2019
Revamped visualization and advanced sensors, new car models, new open API, user experience enhancements can be discovered in latest release.
Game on for 5G
February 1, 2019
Latest News
HxGN Live 2019: Forging a Path in the Data Forest
At its annual conference HxGN Live, Hexagon executives propose finding intelligence in manufacturing data as the way to gain competitive...
Unrivaled Compute Power in a 15-in. Mobile Workstation
Among the new systems, the ThinkPad P53 is a powerful 15-in. mobile workstation, offering the power of the NVIDIA Quadro...
Editor's Pick: Tensor Cores and Real-time Ray Tracing Go Mobile
Lenovo introduces high-end versatility in a 15-in. mobile workstation. 
ExOne Initiatives Target Industrial 3D Printing
ExOne debuts industrial 3D sand printer; partners with Siemens; announces marketing initiative with new website.
All posts