Top Story
PLM: Obsolete Technology or Work in Progress?
November 1, 2021
As data usage expands, PLM platforms must evolve to support new types of data and connectivity across disciplines.
PLM: Obsolete Technology or Work in Progress?
November 1, 2021
As data usage expands, PLM platforms must evolve to support new types of data and connectivity across disciplines.
Sponsored Content
NVIDIA Quadro RTX for Data Science and Big Data Analytics
December 2, 2020
Learn how GPU acceleration, provided by the NVIDIA® Quadro® RTX™ line of professional graphics boards, is revolutionizing data science and analytics, resetting workflow expectations, and improving insights and outcomes for businesses across the world.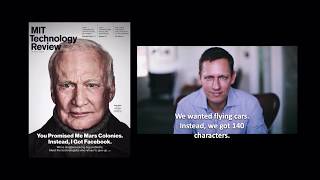 DE Video News Roundup for 2020 March 13
March 11, 2020
Tradeshows cancelled due to Corona virus outbreak, Big Compute 20 tackles big issues, GPU report published, more
CLASS Software Framework Makes Modena Smarter in Real-Life Setting 
December 29, 2019
The CLASS framework is powering smart city applications, from digital traffic signs and smart parking to air pollution simulation and pedestrian avoidance applications.
Predictive Maintenance Improves Efficiency
February 1, 2019
Considering the aggressive time to market required for industrial products and services, it is crucial to identify the cause of potential failures before they occur.
From Big Data to Bioinformatics
November 9, 2018
The future of personalized medicine depends on data and the high performance computing resources needed to analyze it.
Renesas Electronics Produces R-Car-Compatible Connected Car Software Development Tools
October 23, 2018
Software development tools made by Renesas Electronics are created for cloud service applications linked with Amazon Web Services using vehicle data.
Partner Content
Cloud 3.0: The Rise of Big Compute
September 10, 2018
The success of deep learning as the first Big Compute killer app signals an inflection toward exponentially greater use of large-scale, specialized computing.
Evaluate Testing Services
September 1, 2018
Consider more than cost when choosing a testing service provider partner. There are numerous considerations when evaluating a testing service and laboratory.
The Rise of Human-Interfacing Medical Sensors
August 1, 2018
Flexible hybrid electronics based medical sensors boast numerous selling points, most of which can be summed up as enabling better data collection.
By the Numbers: Democratization
June 1, 2018
Facts & figures on the impact that democratization of simulation, high-performance computing and data analysis is having on engineering's digital transformation.
A Sense of Prediction
June 1, 2018
Sensus can proactively identify Internet of Things device performance trends and respond faster to customers using big data.
Siemens Puts Forth Valor IoT Manufacturing Analytics and MindSphere
March 12, 2018
Siemens announces the Valor IoT Manufacturing Analytics product, a new comprehensive big data and business intelligence platform that monitors and manages global electronics manufacturing operations for accurate, real-time manufacturing utilization and overall equipment effectiveness (OEE).
By The Numbers: Data Management
March 1, 2018
Facts and figures on how data management and analysis is driving engineering product design and development.
Editor's Pick: Solution Automates Big Analog Data Handling
November 15, 2017
New NI software suite aims to simplify extracting insights from mountains of data.
Latest News
Oqton and Valk Welding Partner for Automated Robotic Welding
Oqton is part of Valk Welding's Automatic Robot Programming (ARP) solution for high-mix, low-volume production.
CADSoftTools Releases ABViewer v15.1
CADSoftTools announces ABViewer 15.1 with new features and enhancements.
C3Nano Unveils Conductive Curing Printable Ink Solution
C3Nano'sSuperGrid low-temperature process enables markets and applications for consumer electronics, flexible printed circuits, and interconnects, company says.
Siemens Advances Integrated Circuit Verification
Company debuts new, data-driven Questa Verification IQ software.
All posts