Top Story
CAASE 2020 Preview: Boosting Diversity in Computer Science and Engineering
February 25, 2020
Simulation conference keynote speaker discusses ways to increase diversity in computer science and engineering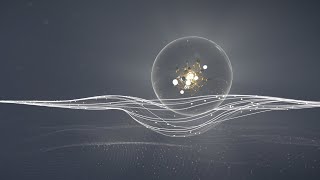 GTC Keynote: LIVE from the CEO Jensen Huang's Kitchen
May 14, 2020
NVIDIA CEO reveals GPU's role in the fight for COVID-19, new Ampere GPU architecture, partnership with BMW, more
Partnership Between Front End Analytics and Georgia Tech's Aerospace Systems Design Laboratory
May 1, 2020
Front End Analytics and ASDL will leverage their respective capabilities in digital twins, system design & simulation, advanced engineering methods, machine learning, and artificial intelligence
Getting Started with Reinforcement Learning
March 23, 2020
To leverage reinforcement learning, you need to be able to answer these three questions.
Verta.ai Releases ModelDB 2.0
March 18, 2020
The software is a model versioning solution to make machine learning models reproducible.
Machine Learning Technique Sharpens Prediction of Material's Mechanical Properties
March 17, 2020
The scientists developed and "trained" the system to predict samples' yield strength 20 times more accurately than existing methods.
Sponsored Content
Should Engineers Embrace Data Science?
March 9, 2020
Increased adoption of machine learning and AI in design and simulation will require a higher level of understanding by engineers.
AMD CPUs and Radeon GPUs Enable El Capitan Supercomputer to Break 2 Exaflops Barrier
March 6, 2020
El Capitan is set to be the second all AMD CPU and GPU exascale system in the U.S.
Use Radar Simulation to Detect and Remove Landmines
February 28, 2020
ANSYS Hall of Fame winner from King Abdullah University of Science and Technology uses ANSYS HFSS software and machine learning to develop a new method to spot unexploded landmines left underground.
CAASE 2020 Preview: Boosting Diversity in Computer Science and Engineering
February 25, 2020
Simulation conference keynote speaker discusses ways to increase diversity in computer science and engineering
Designing the Future
December 1, 2019
DE readers chime in on emerging design technologies.
Making Sense of Industrial Connectivity Trends
November 1, 2019
Today, the industry sees M2M as a set of technologies that connect machines, devices and objects in a way that helps them exchange information without human intervention.
MathWorks Releases 2019b of MATLAB and Simulink
September 19, 2019
In addition, R2019b introduces new products in support of robotics, new training resources for event-based modeling, and updates and bug fixes across the MATLAB and Simulink product families.
SparkFun Works with NVIDIA to Release Two New Kits
August 16, 2019
JetBot AI Kit Powered by the NVIDIA Jetson Nano and a Materials Kit for NVIDIA's "Getting Started on AI with Jetson Nano."
Altair and Chroma Collaborate on Digital Twins for Electric Vehicle Propulsion Testing Systems
July 29, 2019
This effort entails the integration of model-based development simulation methodologies with Power Hardware-in-the-Loop (PHIL) testing to achieve the performance requirements of e-propulsion systems.
3YOURMIND Awarded Funding to Enhance Machine Learning in its Software
July 23, 2019
This funding will be used to extend machine learning applications throughout their software suite.
Latest News
Editor's Picks: July 2-8, 2020
One of the picks will be chosen as DE's Editor's Pick of the Week.
Editor's Pick: Zero Emissions Composite 3D Printing
RIZE 2XC desktop composite 3D printer is the first deliverable of the RIZIUM Alliance, an industry collaboration that includes hardware...
Logitech Releases MX Mouse for Mac
Popular CAD mouse now available for Mac, iPad users.
Bringing a Comic Book Hero to Life
Effects artists used a combination of digital modeling, animation, CAD and 3D printing to build the massive S.T.R...
All posts