Top Story
Contest Helps Spur Student Curiosity in STEM
June 1, 2019
Student Design Competition Profile: BEST Robotics
SparkFun Works with NVIDIA to Release Two New Kits
August 16, 2019
JetBot AI Kit Powered by the NVIDIA Jetson Nano and a Materials Kit for NVIDIA's "Getting Started on AI with Jetson Nano."
SME, Stratasys Announce Winners of FANUC-Inspired SkillsUSA Additive Manufacturing Competition
July 23, 2019
Six teams—three high school and three college teams—received top honors for the designs they created during the three-day contest.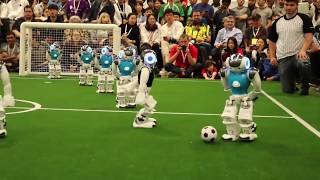 Volkswagen updates classic van with generative design, RoboCup flexes autonomous muscles, more
July 18, 2019
In this episode of DE Video News roundup, VW uses Autodesk Fusion to reshape Microbus, autonomous robots play soccer, Onshape study finds PLM insights, more
Ventura-based XponentialWorks Doubles Size of Innovation Labs
July 18, 2019
Company opens facility focused on creating new manufacturing 4.0 jobs and tech.
Nano Dimension Sells DragonFly Additive Manufacturing System to Istituto Italiano di Technologia 
July 15, 2019
IIT is a research institution in Italy specializing in promoting technological development and higher education in science and technology. 
Contest Helps Spur Student Curiosity in STEM
June 1, 2019
Student Design Competition Profile: BEST Robotics
Omron Helps University of Houston Engineering Students Enhance Skills with New Design and Robotics Laboratory
May 30, 2019
Omron Foundation, the charitable arm of the U.S.-based operations of industrial automation solutions provider Omron, donated a new laboratory complete with workstations and equipment.
Robots with a Soft Touch
May 19, 2019
3D printed soft robots could could help address the shortage of healthcare workers.
Siemens Releases KineoWorks Version 7.0
April 16, 2019
As one of its new features, KineoWorks version 7.0 comes with a new standalone application—Kwik—for accelerating your KineoWorks application development. 
Building Student Teamwork Via Robotics
April 1, 2019
Next-Gen Engineers Student Design Competition Profile: VEX IQ Challenge Next Level
Six-Axis Metal Printer Can Create Large, Complex Components
January 21, 2019
Robotic printer uses simulation to immediately correct for anomalies.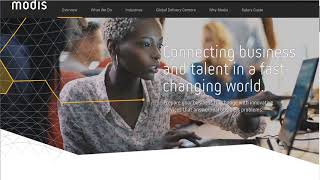 DE News Roundup: January 18, 2019
January 17, 2019
3D-Printed Autoparts from Ford and Carbon, Staffing Firm Modis's Survey on What Attracts and Keeps Top Talent, What Analysts Say about the Potentials of Personal Robots, and more
Giving Machines the Sense of Touch
January 1, 2019
It's important to remember that the sensor is still in the early stages of development, yet the technology represents a step closer to giving robots, prosthetics and electronic devices the sense of touch.
Sensors Boost Robot Performance
December 1, 2018
Robots are starting to deliver unprecedented levels of performance. But why now?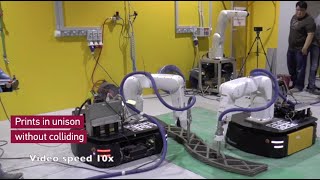 Swarm 3D Printing Concrete Structures
November 12, 2018
Autonomous robotic printers create large concrete forms.
Latest News
Alienbrain 2019 Version Control Software Now Available
Introducing Unreal Engine integration and subscription pricing model.
Supermicro Debuts New Edge Systems
These new Edge platforms based on Supermicro servers with optional support for Intel Programmable Acceleration FPGA cards deliver local compute...
Editor's Picks: August 15-21, 2019
One of the picks will be chosen as DE's Editor's Pick of the Week.
Experienced Team Brings Fintech Security to Product Data Collaboration
Vertex introduces cloud-based 3D visualization collaboration platform.
All posts