Top Story
Robots in Farmville
September 1, 2022
Agricultural machines plow into autonomy. Like autonomous vehicles, autonomous farm equipment needs training, with the bulk of it happening in the virtual world.
Robots in Farmville
September 1, 2022
Agricultural machines plow into autonomy. Like autonomous vehicles, autonomous farm equipment needs training, with the bulk of it happening in the virtual world.
A Nervous System for Robots
May 31, 2022
BeBop's fabric-based sensor skin-like covers deliver tactile awareness for humanoid robots and prosthetics.
Amorphology Collaborates with AddiTec
May 3, 2022
Two companies team up for for additive manufacturing of multi-metal robotics gear components.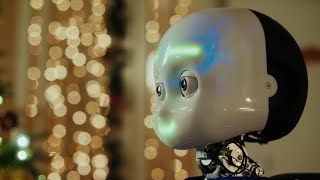 Robots Spread Holiday Cheer in Video
December 17, 2021
Watch the entire fleet of robots readying for the holidays in the video.
Workforce Development: Businesses Go Back to School
December 15, 2021
University partnerships drive innovative solutions, next-gen workforce training.
NVIDIA Unveils New Jetson AGX Orin Robotics Computer
November 9, 2021
Built on the NVIDIA Ampere architecture, Jetson AGX Orin provides processing power and maintains form factor and pin compatibility with its predecessor, Jetson AGX Xavier.
Engineering At the Movies
November 1, 2021
In this issue, we look at how gaming engines influence design processes; how CAD aids visual effects; and how design technologies are used to help some familiar superheroes fight crime.
Diamond Age Raises $8 Million Seed Round to Advance Robotics and 3D Printing
August 20, 2021
Diamond Age is a full stack robotics startup that is automating new home construction.
Robotic Hand Masters Nintendo Video Game
August 3, 2021
An accomplishment by the team, headed up by University of Maryland assistant professor of mechanical engineering Ryan D. Sochol, was engineering a means to 3D print fully assembled soft robots with "integrated fluidic circuits" in one step. 
NVIDIA Isaac Sim on Omniverse Now Available in Open Beta
July 6, 2021
The Isaac simulation engine creates photorealistic environments and streamlines synthetic data generation and domain randomization to build ground-truth datasets to train robots in various applications.
Peerless Media Announces Robotics 24/7 Website
March 22, 2021
Site focuses on the industries, technologies, applications, and business development aspects of the robotics ecosystem.
Fraunhofer IGD Develops Automated Robotic Arm
February 26, 2021
The mobile scanner CultArm3D delivers 3D models of exhibits of various sizes at the push of a button, according to Fraunhofer.
Frontline 3D Printing
February 15, 2021
Additive manufacturing comes to the rescue in earthquake, tsunami and even war.
Robotics 24/7 to Tailor to Robotics Users in Supply Chain
January 28, 2021
Providing editorial direction for Robotics 24/7 is Eugene Demaitre, who has experience in business-to-business technology journalism and online media.
Hyundai is Driving Mobility Innovation with Generative Design
January 22, 2021
Hyundai Motor Group is pushing the boundaries of vehicle development and reimagining how vehicles might traverse the world. In a collaboration with product innovation studio Sundberg-Ferar, the team sought to answer the question, "What if cars could walk?"
Latest News
Epic Games Teams Up with Autodesk
Their joint goal is to accelerate real-time, immersive design capabilities across industries.
Tech Soft 3D Launches CAE-Based CEETRON Toolkits
The CEETRON solutions enables software engineers to accelerate CAE application development at every stage of the process.
Quickparts Acquires Xcentric Mold & Engineering
Acquisition expands Quickparts' digital manufacturing offerings.
Simulation's Answer to Connected Car Complexity
The path to adopting advanced multiphysics design practices is complicated and multifaceted.
All posts