Top Story
Robots in Farmville
September 1, 2022
Agricultural machines plow into autonomy. Like autonomous vehicles, autonomous farm equipment needs training, with the bulk of it happening in the virtual world.
SprutCAM X Robot Includes Models of Robot Mechanisms
January 24, 2023
The new robot software provides a natural programming environment that simulates the interaction between an engineer, robot, tool and product.
NVIDIA Advances Simulation for Robots
January 10, 2023
NVIDIA announces major updates to Isaac Sim, including new AI capabilities and cloud access.
Intel Labs Introduces SPEAR Open-Source Photorealistic Simulator
December 19, 2022
Intel Labs collaborated with Computer Vision Center in Spain, Kujiale in China, and the Technical University of Munich to develop the Simulator for Photorealistic Embodied AI Research.
Meltio Partners With 12 Software Companies
December 19, 2022
The aim of Meltio is to foster hybrid and robotic additive manufacturing adoption.
Rivelin Robotics Wins Formnext Startup Challenge
October 20, 2022
Organized by Mesago Messe Frankfurt as part of the annual Formnext event, this is the eighth edition of the start-up challenge.
$50M Gift by NVIDIA Founder, Spouse to Launch OSU Research Center
October 18, 2022
New OSU Collaborative Innovation Complex to include supercomputer to advance AI, climate science, robotics.
Robots in Farmville
September 1, 2022
Agricultural machines plow into autonomy. Like autonomous vehicles, autonomous farm equipment needs training, with the bulk of it happening in the virtual world.
A Nervous System for Robots
May 31, 2022
BeBop's fabric-based sensor skin-like covers deliver tactile awareness for humanoid robots and prosthetics.
Amorphology Collaborates with AddiTec
May 3, 2022
Two companies team up for for additive manufacturing of multi-metal robotics gear components.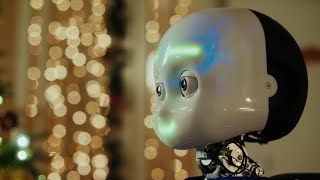 Robots Spread Holiday Cheer in Video
December 17, 2021
Watch the entire fleet of robots readying for the holidays in the video.
Workforce Development: Businesses Go Back to School
December 15, 2021
University partnerships drive innovative solutions, next-gen workforce training.
NVIDIA Unveils New Jetson AGX Orin Robotics Computer
November 9, 2021
Built on the NVIDIA Ampere architecture, Jetson AGX Orin provides processing power and maintains form factor and pin compatibility with its predecessor, Jetson AGX Xavier.
Engineering At the Movies
November 1, 2021
In this issue, we look at how gaming engines influence design processes; how CAD aids visual effects; and how design technologies are used to help some familiar superheroes fight crime.
Diamond Age Raises $8 Million Seed Round to Advance Robotics and 3D Printing
August 20, 2021
Diamond Age is a full stack robotics startup that is automating new home construction.
Robotic Hand Masters Nintendo Video Game
August 3, 2021
An accomplishment by the team, headed up by University of Maryland assistant professor of mechanical engineering Ryan D. Sochol, was engineering a means to 3D print fully assembled soft robots with "integrated fluidic circuits" in one step. 
Latest News
Weber State Installs Impossible Objects CBAM 3D Printer
The Composite-Based Additive Manufacturing (CBAM) system is installed at Weber State University's MARS Center at Hill Air Force Base, UT.
What's New in Simcenter Mechanical Simulation
Simcenter Mechanical tools let users model the complexity of products.
Asking the Right Questions About HPC for Simulation
The answers to those questions may shed light on what services are most needed.
Matterport to Provide Digital Twin Platform for John Deere Operations
John Deere will use Matterport's digital twin platform to streamline facilities and operations management to boost responsivity and productivity,...
All posts