Virtual Reality: Workstation Configuration
January 10, 2020
As more engineering firms adopt virtual reality tools, new workstations must address performance, hardware capabilities.
Deep Learning Meets 3D Modeling
January 10, 2020
Machine learning and AI introduce predictive behavior in design software.
Data Avalanche: Growing Need for New Storage Strategies
December 5, 2019
Larger, more complex models and simulations mean data storage and management are more important than ever.
Visualizing Digital Twins
December 5, 2019
The true cost of deploying and maintaining a digital twin is in collecting and analyzing the data. The data gives life to static 3D models.
Reinventing Inventor
November 8, 2019
Autodesk Inventor slowing down? Don't blame the software—it's probably a sign that you need a new workstation.
Partner Content
Collaboration Revolution in AR/VR
November 8, 2019
Immersive technologies challenge established PLM practices.
Partner Content
Napkin Drawings with a Digital Touch
October 10, 2019
Sophisticated sketching programs let you capture simple concepts, create masterpieces.
Partner Content
The Connected Workstation: More Than the Sum of its Parts
October 10, 2019
SaaS-style simulation apps and on-demand HPC change the role of the classic workstation.
Partner Content
Made in Metal but Lighter
September 12, 2019
As Metal AM Attracts Attention, the Need for Simulation Grows.
Partner Content
Tackling Large Assemblies
September 9, 2019
GPU memory is key to handling complex models.
Partner Content
Field-Driven Design for Rapid Engineering and Collaboration
May 29, 2019
A new approach to multifunctional design uses fields to encapsulate shape, physics and manufacturing process in a single, unified environment.
Partner Content
Simulations Slow?
March 8, 2019
More complex, higher-fidelity simulation workflows drive hardware upgrades.
Partner Content
Artificial Intelligence, Machine Learning and Deep Learning for Design
March 8, 2019
Break down the buzzwords to understand and successfully apply AI.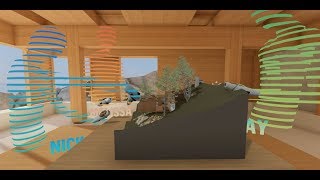 Partner Content
A Reality Check for AR/VR
January 14, 2019
As hype and speculation give way to practical concerns, augmented and virtual reality developers continue to incorporate new innovations into their offerings.
Partner Content
Сreating Patient-specific Chest Implants with Artec 3D Scanners and Geomagic Freeform Software
January 4, 2019
3D scanning is now being used by both public and private healthcare to tailor to specific patient needs.
Latest News
OnLogic Launches AMD-Powered ThinManager Ready Thin Client
The TM800 expands OnLogic's line of ThinManager Ready thin clients, using AMD Radeon Vega 8 Graphics to drive four independent...
AMD Unveils New Workstation Graphics Line
RDNA 2-based GPUs increase performance for engineering and ultra-high resolution media applications.
Editor's Pick: Efficient Creation of Digital Twins for Virtual Commissioning 
Maplesoft says new features in MapleSim Insight provide enhanced simulation-based 3D visualization and debugging capabilities, which connect directly to common...
Material Insights into Additive Manufacturing
Use of multiscale material modeling and simulation software is helping expand role of additive manufacturing.
All posts