WINDnovation Adopts pSeven in Design of Wind Turbine Rotor Blades
January 17, 2019
pSeven is developed by DATADVANCE, an independent software developer of design space exploration, predictive modeling, automation and integration solutions.
Sponsored Content
Global Automotive Supplier Valeo, Relies on Simcenter Amesim to Help Develop Groundbreaking Technologies
January 17, 2019
Valeo counts on Siemens PLM Software simulation solution to play a core role in its innovative product initiatives.
Process Integration and Design Optimization Platform Updated
January 16, 2019
Optimus Rev. 2018.1 introduces modeling methods augmented with machine learning
Soler & Palau selects CORTIME for Design Exploration in SolidWorks
January 15, 2019
Soler & Palau is immersed in the development of efficient ventilation products and systems into the market that reduce energy consumption while protecting the environment.
BETA CAE Systems Launches v19.1.0 of its Software Suite
January 14, 2019
This release of v19x provides enhancements in the recently introduced functionality of v19x series.
Partner Content
Start Fast, Finish Faster
January 14, 2019
How quick simulations at the design concept stage can speed the entire product development process.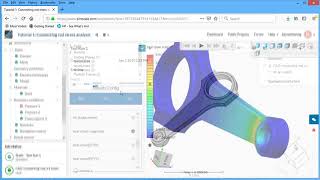 A Quick Look at SimScale's SaaS Simulation
January 11, 2019
Mini review of SimScale's Web-based Simulation includes video walk-through.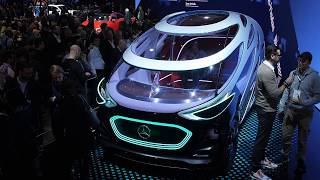 DE Video News Roundup, January 11, 2019
January 10, 2019
Video highlights news from CES on autonomous cars, SaaS simulation with GPU acceleration, and Autodesk's 3D printer and Chromebook giveaway.
Siemens Partners with Modelon to use Modelon's OPTIMICA Compiler Toolkit
January 10, 2019
Partnership designed to enhance system simulation capabilities.
Dassault Systèmes and Cognata Announce Strategic Partnership
January 10, 2019
Goal of partnership is to accelerate the launch of safer autonomous vehicles.
Call for Presentations for Realize LIVE Open Until Jan. 14, 2019
January 7, 2019
This new event will have over 500 sessions, 125+ exhibitors and over 3,000 attendees. The entire Simcenter product range (which now also includes the Mentor tools) will feature prominently throughout the entire four-day event,
Virtual Printing Enables Next Phase of AM Adoption
January 1, 2019
Simulating 3D prints will make it easier to create high-quality end-use parts using additive manufacturing.
Sponsored Content
Simulation and Test Solutions for the Holistic Digital Twin
January 1, 2019
Engineer your innovations with SimcenterTM.
The Spectrum of FEA Analysis
January 1, 2019
This month's column explores the common swath of tools available inside the simulation toolbox.
Biomimicry Inspires Lightweight Lattice Design
January 1, 2019
The combination of nature and new topology optimization and simulation tools serves up a powerful approach to achieving lightweighting design goals.
Latest News
SolidWorks World 2019: Debut of 3D EXPERIENCE.Works, Launch of xShape, Event Name Change, and More
SOLIDWORKS World to be rebranded 3DEXPERIENCE World, event marks the launch of 3DEXPERIENCE.Works,...
Applied Automation Technologies and DMG MORI USA Announce Partnership
Partnership of two companies will focus on management of on-machine measuring software.
Siemens Updates NX Software with Artificial Intelligence and Machine Learning
Latest release of NX software enhanced with new capabilities that leverage machine learning and...
ZWCAD 2019 SP2 Just Released
Compared with ZWCAD 2019 SP1, the efficiency of SP2 has been further enhanced.
All posts