Sponsored Content
Simulation Applications for All
September 1, 2019
The era of simulation applications is here. Tools are available for the rapid development and unlimited distribution of applications worldwide. Forward-thinking companies are taking the lead on democratizing simulation.
ParaMatters CogniCAD Walkthrough
September 1, 2019
Setting up topology optimization problems is clear-cut in CogniCAD.
Simcenter Madymo Embraces the Need for Speed
August 29, 2019
The latest version, which simulates the impact of car crashes on the human body, reduces solver run times by 28% compared to earlier versions.
Sponsored Content
Product Lifecycle Management with Sustainable Business Transformation
August 26, 2019
Own the Lifecycle and future-proof your company's strategic agility with a flexible platform for end-to-end product information, access, and control across your enterprise teams.
Experienced Team Brings Fintech Security to Product Data Collaboration
August 21, 2019
Vertex introduces cloud-based 3D visualization collaboration platform.
Sponsored Content
Editor's Pick: Fast, Secure 3D Visualization for the Extended Enterprise
August 21, 2019
Vertex platform made for secure 3D product data collaboration.
CoreTech System Releases Moldex3D Plastics Molding Simulation Software in Turkish
August 20, 2019
With the addition of the Turkish language, Moldex3D's user interface is now available in 11 languages.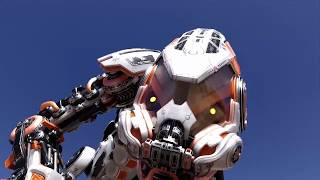 Chaos Group previews Project Lavina, SimScale releases radiation simulator, Onshape recognized by World Economic Forum
August 16, 2019
In this episode of DE News Roundup, Chaos Group previews Project Lavina for real time ray tracing, SimScale releases radiation simulation tool, Onshape recognized as a Technology Pioneer by World Economic Forum
Moldex3D Partners with Wittmann Battenfeld on LSR Injection Molding and Smart Manufacturing
August 16, 2019
The memorandum of understanding is aimed at bringing together both parties' extensive knowledge and technical expertise to advance the role of simulation in LSR injection molding.
Siemens Debuts More Tire Modeling Capabilities in Real-Time Environments
August 16, 2019
The Simcenter Tyre team releases MF-Tyre/MF-Swift 2019.1 with more possibilities to test with MSC ADAMS.
Mechanical Simulation Extends User Programming for CarSim, TruckSim and BikeSim2019.1 
August 15, 2019
The simulation modules include a scripting language called VS Commands that has been available for controlling moving objects, defining actions based on detected signals, and other applications.
Leading Visualization Engine Adds Support for NVIDIA RTX With OptiX 
August 14, 2019
KeyShot 9 to support GPU ray tracing and AI-accelerated denoising. 
Editor's Pick: Take Advantage of GPU Power for Product Visualization
August 14, 2019
Luxion KeyShot 9 supports NVIDIA RTX technology.
Kisters Offers Advanced Visualization for BIM/AEC Users
August 13, 2019
The KISTERS 3DViewStation product family offers AEC & BIM visualization solutions. 
SIGGRAPH 2019: AI-Driven Denoising Comes to the Forefront
August 8, 2019
NVIDIA showcases AI-driven filmmaking, AMD reveals denoising in ProRender, KeyShot joins the GPU crowd, more
Latest News
ZVerse and Shapeways Form Integration Partnership to Deliver 3D Design Solutions at Scale
The new strategic partnership provides Shapeways customers with access to ZVerse's artificial intelligence-driven design platform as well as its network...
Onshape Teams Up With Sandvik for Cloud CAD/CAM Integration
Companies' strategic partnership designed to reshape how manufacturers go from 3D product models to finished parts, according to companies.
SOLIDWORKS 2020 launches, CM Labs releases Vortex Studio 2019b, xRS Week set for October
SOLIDWORKS 2020 with improved assembly performance and flexible parts, CM Labs releases Vortex Studio 2019b with deformable terrain, xRS Week set...
Creaform adds Academia 50 3D Scanner to its Educational Solution Suite 
ACADEMIA 50 uses structured white light technology to scan objects made of any material, surface type or color, according to the...
All posts