Altair OptiStruct Runs up to 10x Faster on NVIDIA GPUs
March 23, 2019
This speed boost has the potential to impact several industries including automotive, aerospace, industrial equipment, and electronics that frequently need to run large, high-fidelity simulations.
COFES Institute Announces Keynote on Virtual Immersive Realities for 2019 Congress
March 23, 2019
Elizabeth Baron to share experiences from Ford Motor and other companies on using immersive technologies during product development.
Siemens Buys NVH Business from Saab Medav
March 22, 2019
Deal boosts Siemens' Simcenter portfolio with a range of configurable solutions for end-of-line noise, vibration, and harshness (NVH) quality testing.
EnginSoft USA Joins PTC Partner Network for Creo and Creo Simulation Live 
March 21, 2019
EnginSoft USA provides customized solutions for complex simulations.
Maple 2019 Offers Mathematical Power to Users 
March 21, 2019
New release strengthens core math capabilities, opens new areas for technical research.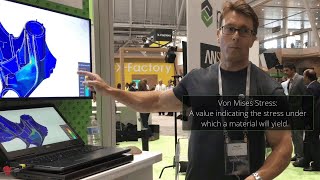 Creo Goes for Real-Time Simulation Feedback
March 19, 2019
Creo Simulation Live embeds ANSYS simulation capabilities directly into the CAD tool interface.
NUMECA Releases OMNIS 3.1
March 18, 2019
One new feature, OMNIS/LB, is a particle-based Lattice-Boltzmann solver for complex and high-fidelity flow simulations.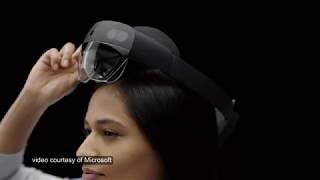 DE News Roundup March 15, 2019: HoloLens 2, V-Ray Next for Rhino, GTC and COFES, more
March 15, 2019
Microsoft debut HoloLens 2 at MWC, Chaos launches V-Ray Next for Rhino, NVIDIA gets ready for GTC, and more
eXstream Engineering and Volume Graphics Collaborate on Mechanical Simulation of Materials
March 15, 2019
The combined use and the interfaces between the software solutions of e-Xstream and Volume Graphics allow companies active in developing and producing fiber compound components to optimize manufacturing parameters.
ESTECO Releases Spring 2019 Update to VOLTA Simulation Process Automation Suite
March 13, 2019
New AI algorithms and charting templates extend the ability to bring simulation data into design optimization.
MSC CoSim Release Made to Advance CAE Technology
March 11, 2019
Software has been developed to provide a co-simulation interface for the direct coupling of different solvers/disciplines within a multiphysics framework.
Pointwise Adds Native Interface to Design Software ESP
March 11, 2019
Although it's mostly a maintenance release, it includes new geometry model importa and user interface updates.
Partner Content
Simulations Slow?
March 8, 2019
More complex, higher-fidelity simulation workflows drive hardware upgrades.
ASSESS 2019 Congress Open for Registration
March 7, 2019
The ASSESS 2019 Congress, the 4th annual congress, will be held at Chateau Elan Winery & Resort in Braselton, GA, October 27-29, 2019.  
FIA and Siemens Partner to Improve Rally Spectator Safety
March 7, 2019
Project aims to improve safety for spectators and drivers at FIA sanctioned Rally events.
Latest News
Aras Thinks Big about Digital Transformation by Focusing on Process
At ACE 2019, Aras shows how configuration management, system thinking and sustainable transformation are guiding the company's expansion.
R.D. Abbott and Dow to 3D Print Heat-Cured Silicone Parts at RAPID + TCT
German RepRap's first production-ready L280 LAM 3D printer uses Dow SILASTIC 3D 3335 liquid silicone rubber (LSR). This supports a...
CIMdata Has Completed its 2019 PLM Status & Trends Research
Survey responses suggest that companies implementing PLM find that it is worth the money.
Altair Invites Students to Participate in Electromagnetic Simulation Competition
Undergraduate and post-graduate students who have worked on a supervised project in EM engineering are invited to submit an innovative...
All posts