Modeling, Simulation, and Optimization with Onshape and ESTECO
May 5, 2022
In this blog article, we discuss a centrifugal pump use case where engineers are faced with the challenge of optimizing the pump design based on seven parametric variables.
Engineering Design, Simulation, and Shape Optimization
May 5, 2022
In this whitepaper, specialists from Onshape®, SimScale®, and ESTECO cover the implementation of a modern design-simulate-optimize workflow in the product development cycle.
MathWorks Launches Suites for Startups
May 3, 2022
Company offers early-stage companies access to MATLAB and Simulink products at a reduced price.
Safran Picks Ansys Simulation Software for Engine Development
May 3, 2022
Safran Aircraft Engines will deploy Ansys Mechanical FEA software for design and validation in the CFM RISE technology Program.
Has Software Failed AM?
May 2, 2022
Examining the design and simulation software makers' efforts to catch up with advances in 3D printing hardware.
Altair Simulation 2022 Released
April 29, 2022
Latest software updates enhance Altair's connectivity; architecture, engineering and construction; and electronics capabilities.
FREE WEBINAR APRIL 28: Using Machine Learning to Improve Certainty in Engineering Simulation
April 25, 2022
In this webinar, you will learn how to use a predictive model trained using machine learning to simplify and speed up the process of sensitivity analysis for your simulation models.
COMSOL Event Series to Target Acoustics Simulation
April 25, 2022
Three virtual COMSOL Day events will tout the impact of multiphysics simulation for industries that generate audio and acoustics products.
NAFEMS Americas Preliminary Agenda Now Out
April 21, 2022
Event formerly known as CAASE to take place in June in Indianapolis.
Cadence Releases Fidelity CFD Software
April 20, 2022
Unified workflow integrates new technology breakthroughs with NUMECA and Pointwise technologies.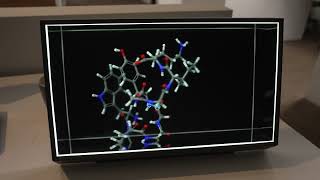 Looking Glass Launches Gen 2 Holographic Displays
April 19, 2022
The Looking Glass Factory launches Gen 2 of its personal, professional, and enterprise holographic display units.
BigBear.ai Acquires ProModel
April 19, 2022
ProModel is a provider of simulation-based analytics software.
Ansys Helps Protect Security Via Digital Mission Engineering
April 15, 2022
Northrop Grumman to use Ansys' simulation and digital mission engineering solutions to develop a radar site to monitor high orbits in space.
Ansys Acquires OnScale Cloud Capabilities
April 14, 2022
The cloud simulation platform will be added to the existing Ansys cloud portfolio.
Altair and Startup India Launch Altair Startup Challenge 2022
April 11, 2022
Altair Startup Challenge 2021 received 156 applications; eight finalists awarded mentorship and technology access.
Latest News
Autodesk Accelerate: Lessons on Transformation from the Big Easy
At Autodesk Accelerate Conference, Autodesk executives and customers discuss digital transformation.
EOS and Sauber Technologies Sign 3-Year Additive Partnership
Signed at the Formula 1 Grand Prix in Barcelona, the partnership will enable solutions for F1 and beyond, companies report.
Call for Entries for 2022 Die Casting Competition
The deadline is June 13, 2022.
Desktop Metal Launches DuraChain Photopolymers
DuraChain photopolymers deliver elastic, tough material properties for digital light processing printing through a photopolymerization separation process.
All posts