Cadence Unveils Clarity 3D Solver
April 2, 2019
This debut marks Cadence's expansion into the system analysis and design market, company says.
Altair Completes Acquisition of Datawatch
April 2, 2019
Datawatch provides data intelligence with enterprise data preparation, predictive analytics and visualization solutions for business analytics.
Plugging GPUs into the Metal AM Workflow
April 1, 2019
When it comes to metal-based AM, organizations are looking to harness the power of graphics processing units.
Simulation Transition: Meshing and Elements
April 1, 2019
This month, we look at the array of elements and provide some insight into their application in the world of simulation analysis.
HoloLens 2 Attracts Engineering Workflow in AR-VR
March 29, 2019
Microsoft launches HoloLens 2, PTC Showcases Customer Using VR for Asset Management
Patran 2019.0 Delivers Enhancements for Smoother User Experience
March 28, 2019
Highlights include contact model checking, SuperGroup support, crash reporting system and more.
Digimat 2019.0 Democratizes Light-weighting Crash Simulation
March 28, 2019
Support for new material systems, part performances, lifetime predictions and addition of a strong interface to MaterialCenter in this release.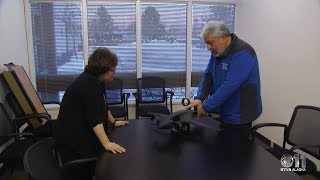 Autonomous Cargo Drone Does Heavy Lifting
March 27, 2019
Sabrewing has designed two hybrid-electric aircraft that can autonomously deliver hundreds of pounds of cargo to remote locations.
PTC Creo 6: New Technologies Enhance Pioneering MCAD Software
March 27, 2019
Update to PTC Creo 6 include enhancements to design for additive manufacturing, real-time simulation analysis powered by ANSYS and augmented reality workflows.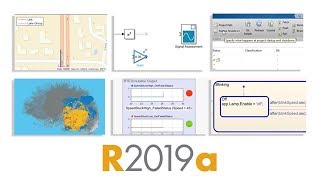 Release 2019a of MathWorks MATLAB and Simulink is Now Available
March 26, 2019
Introduces new products and enhanced capabilities for artificial intelligence, signal processing and static analysis.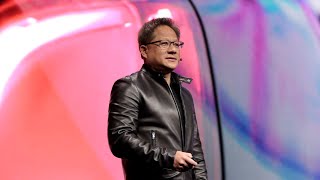 NVIDIA GTC 2019: Data Science Workstation, Purchase of an Interconnect Vendor, Safety Force Field in Autonomous Driving, and More
March 25, 2019
There are sufficient demos and talks of rayt racing, but the biggest announcements have more to do with autonomous cars, machine learning and data centers.
Meeting Design and Regulatory Challenges of Autonomous Air Taxis
March 25, 2019
Frankfurt Airport manager Fraport is working with Volcopter to potentially use electric, vertical take-off multicopter (eVTOLs) to carry passengers through an urban transport network.
Sponsored Content
Case Study: 3D Modeling for Faster Engineering Results
March 25, 2019
Developers at SLM Solutions AG replaced their conventional CAD system with a more user-friendly solution for faster design exploration using ANSYS Discovery SpaceClaim. Read the case study to find out how they were able to visualize ideas in 3D and...
AVL and MSC Software to Partner on Autonomous Vehicle Projects
March 25, 2019
AVL is developing a scenario-based open verification and validation toolchain to generate operational scenarios, create the relevant test cases, and execute testing and homologation of automated driving functions.
FLOW-3D v12.0 Release Features Modern Graphical User Interface (GUI)
March 25, 2019
The latest version of Flow Science's flagship CFD software features a modernized interface and streamlined workflows.
Latest News
Aras Thinks Big about Digital Transformation by Focusing on Process
At ACE 2019, Aras shows how configuration management, system thinking and sustainable transformation are guiding the company's expansion.
R.D. Abbott and Dow to 3D Print Heat-Cured Silicone Parts at RAPID + TCT
German RepRap's first production-ready L280 LAM 3D printer uses Dow SILASTIC 3D 3335 liquid silicone rubber (LSR). This supports a...
CIMdata Has Completed its 2019 PLM Status & Trends Research
Survey responses suggest that companies implementing PLM find that it is worth the money.
Altair Invites Students to Participate in Electromagnetic Simulation Competition
Undergraduate and post-graduate students who have worked on a supervised project in EM engineering are invited to submit an innovative...
All posts