Simcenter Motorsolve Sees Big Update
January 30, 2019
Performance maps, demagnetization predictions and connectivity for systems-level simulation highlight release.
Altair Launches Altair SimLab sT
January 29, 2019
Altair SimLab sT enables designers and engineers to leverage multiphysics simulation to explore design proposals, drive innovation and accelerate product development, the company reports. 
ANSYS Debuts ANSYS 2019 R1
January 29, 2019
With ANSYS 2019 R1, engineers can iterate concepts, simulate results and validate designs faster and easier without sacrificing power or accuracy, the company reports.
Siemens Updates Simcenter 3D
January 29, 2019
Siemens' latest Digital Innovation Platform features faster modeling and more accurate simulations.
Creative Fields Releases CF-MESH+ 2.2
January 29, 2019
CFD meshing reportedly made simple with new release.
Rivian Off Roads Electric Vehicle Design
January 28, 2019
Startup leverages "clean slate" design for a set of adventure electric vehicles that push boundaries on battery, off-road performance.
ANSYS Acquires Helic, an Electromagnetic Crosstalk Solutions Provider
January 24, 2019
Acquisition will complement ANSYS' portfolio to enable next-generation products in 5G and artificial intelligence
Mechanical Simulation Releases CarSim, TruckSim, BikeSim, and SuspensionSim 2019.0 
January 23, 2019
The VehicleSim products CarSim, TruckSim, and BikeSim have featured high-fidelity math models for vehicle dynamics that can reproduce physical test results.
Partner Content
Open-Source CFD Software Packages: Good Enough and Free
January 22, 2019
A review of the OpenFOAM open-source computational fluid dynamics (CFD) packages.
Six-Axis Metal Printer Can Create Large, Complex Components
January 21, 2019
Robotic printer uses simulation to immediately correct for anomalies.
Distene Releases 2.8 Version of MeshGems
January 21, 2019
New features include support of robust quadratic meshing for all the MeshGems components that is throughout the whole meshing process.
ESI Releases SimulationX 4.0
January 21, 2019
New release said to simplify and accelerate your workflow.
Laird Thermal Systems Launches Advanced Engineering Tools with New Website
January 21, 2019
New site offers access to thermal management product selection and design support tools for engineers.
MSC Software Debuts MSC Nastran 2019.0 and MSC Apex
January 18, 2019
MSC Nastran is a FEA solver that enables simulation of various multidisciplinary engineering problems. The latest MSC Apex release, Iberian Lynx, enables enhanced interoperability between MSC Apex and MSC Nastran.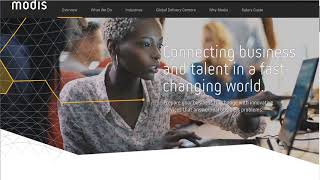 DE News Roundup: January 18, 2019
January 17, 2019
3D-Printed Autoparts from Ford and Carbon, Staffing Firm Modis's Survey on What Attracts and Keeps Top Talent, What Analysts Say about the Potentials of Personal Robots, and more
Latest News
SolidWorks World 2019: Debut of 3D EXPERIENCE.Works, Launch of xShape, Event Name Change, and More
SOLIDWORKS World to be rebranded 3DEXPERIENCE World, event marks the launch of 3DEXPERIENCE.Works,...
Applied Automation Technologies and DMG MORI USA Announce Partnership
Partnership of two companies will focus on management of on-machine measuring software.
Siemens Updates NX Software with Artificial Intelligence and Machine Learning
Latest release of NX software enhanced with new capabilities that leverage machine learning and...
ZWCAD 2019 SP2 Just Released
Compared with ZWCAD 2019 SP1, the efficiency of SP2 has been further enhanced.
All posts