ANSYS Fluent Sees Major Update
September 27, 2018
The latest ANSYS Fluent release introduces new technologies aimed at making CFD analyses easier, more accurate and faster.
Aconity3D Establishes Partnership with UTEP and Keck Center for 3D Innovation
September 17, 2018
UTEP's Keck Center is home to the first America Makes satellite center.
HP Launches Advanced Metals 3D Printing Technology for Mass Production
September 14, 2018
New metal jet production service opens up world of applications to global customers; partnerships with GKN Powder Metallurgy, Parmatech, Volkswagen, Wilo and more.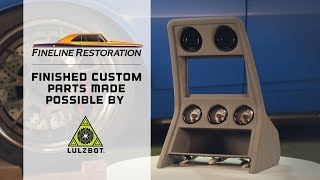 Custom Car Parts Intersect with 3D Printing
September 13, 2018
Fabrication solutions provider Fine Line Restoration works to breathe new life into automotive classics thanks to the help of LulzBot 3D printers.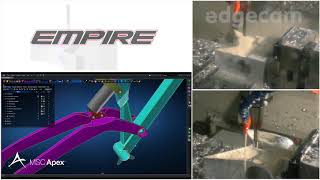 Fusing MSC Apex with Empire Cycles' Mountain Bike Design
September 13, 2018
Watch how Evotech CAE Ltd used MSC Apex in generating a unique Mountain Bike design.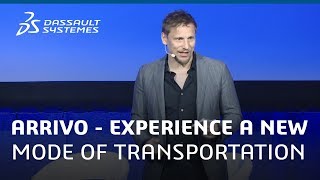 Explore New Mode of Automotive Transportation
September 13, 2018
Arrivo invites you to experience a new take on the future of transportation with the help of Dassault Systèmes' 3DEXPERIENCE.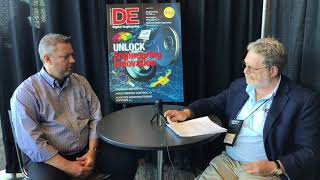 Digital Engineering Interviews COMSOL at CAASE 18
August 20, 2018
DE interviews COMSOL's Phil Kinnane at CAASE 18, the Conference on Advancing Analysis and Simulation in Engineering.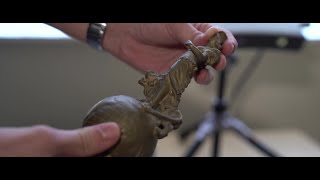 3D Scanning and Printing Deliver Restoration for the King's Car
August 7, 2018
3D Systems' scanning, design and 3D printing capabilities are tapped for Impossible Creations' (UK) precision-casted restoration of a hood ornament for the 1926 'King's Car.'
Edge and Cloud Solutions for Engineering and Race Excellence
August 7, 2018
Discover how HPC cloud cluster with HPE Moonshot offers an edge in race car engineering and analytics. Learn how advanced analytics are employed at the edge (race pit) for real-time advantage and input for next-gen race cars.
GM Drives Vehicles of the Future with Generative Design
August 7, 2018
GM and Autodesk engineers apply generative design technology to reconceive a small vehicle component -- the seat bracket where seat belts are fastened. The resulting part is 40% lighter and 20% stronger than the original part.
Digital Engineering interviews E-Xstream engineering at CAASE 18
August 3, 2018
DE's Tony Lockwood interviews Ron Rogers from e-Xstream engineering at CAASE 18, the Conference on Advancing Analysis & Simulation in Engineering.
Autodesk Netfabb 2019 Released
July 25, 2018
Simulation and latticing features updated; multiple productivity enhancements.
Pushing 3D Technology to the Next Level
July 12, 2018
Airframers and OEMs share how additive manufacturing is transforming aerospace from enhancements in airframe and engine products to advancements in material science and the effect on supply chains.
Optimized CFD Workflows in Formula One
June 13, 2018
Yves-Marie Lefebvre, FieldView product chief at Intelligent Light, discusses what he sees coming from the CFD industry: a need for running more unsteady simulations. He highlights FieldView's capabilities: noting that it is fast at reading data, efficient, can run on...
How To 3D Print and Hide Those Seams
June 13, 2018
BigRep's Marco Cristofori demonstrates how to hide the seams of a 3D model for high print quality. In this step-by-step tutorial, viewers can learn how to prep models for 3D printing efficiently with Simplify3D slicing software to create...
Latest News
Civan and Smart Move Partner on Welding and Additive Manufacturing
Controlling a dynamic beam laser with galvo scanner opens up new welding and laser powder bed fusion capabilities, companies report.
MakerBot LABS Adds Materials to METHOD Platform
This brings the number of METHOD materials up to 30, giving a greater selection of manufacturing-grade materials, according to the company.
Noesis Solutions Names New CEO
David Franke, former global sales director of Noesis Solutions, is its new CEO. 
Visionaize Buys INOVX Software
The INOVX Software V-Suite will be integrated into Visionaize Digital Twin, the companies say.
All posts