FREE WEBINAR OCT. 27: Fluids Simulation for Rail Industry Sustainability and Electrification
October 6, 2022
In this webinar, learn how SIMULIA's high fidelity fluids simulation provides quick and accurate assessments of fuel savings across a range of operating conditions in rail applications.
Sponsored Content
FREE WEBINAR: State-of-the-Art Simulation to Design Safe, Quiet and Comfortable HVAC Systems
August 27, 2021
In this webinar, we will demonstrate how SIMULIA solutions can be leveraged to both improve component development and simplify integration into bespoke HVAC installations.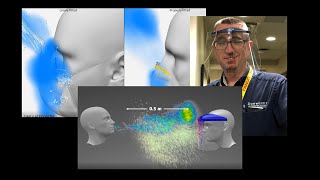 3D printers rally to make PPE, simulation examines social distancing
April 8, 2020
Professional and hobbyist 3D printers join the race to make PPE, simulation reveals social distancing's effectiveness
Leishenshan Hospital Simulates Virus Contamination
April 5, 2020
Rapidly built Wuhan hospital uses SIMULIA to evaluate virus diffusion in its ventilation system.
SIMULIA Goes on the Road
September 9, 2019
Dassault Systemes goes on the road to promote SIMULIA simulation solutions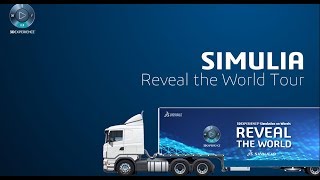 SIMULIA road trip, Unreal Engine 4.23 highlights, ANSYS and Edge Case Research partnership, more
September 6, 2019
Dassault Systèmes SIMULIA goes on the road to promote simulation, Epic Games launches Unreal 4.23 with Beta features, ANSYS and Edge Case Research partner to address autonomous vehicle hazard detection, GPU-based on-demand Bullet Render Fame goes live
Dassault Systèmes Releases SIMULIA 2019
December 19, 2018
Simulating Humans
November 9, 2018
HPC-backed in silico simulation could fuel the next revolution in clinical studies and treatment development.
Rescale Introduces CST Studio Suite to ScaleX Cloud Platform
April 24, 2017
New partnership with Rescale and CST will enable engineers and scientists running simulations in CST Studio Suite to access HPC network via Rescale's platform.
The Changing Art of Making Parts: Part 2
January 3, 2017
Simulation-driven additive manufacturing advances to take on materials, organic shapes and new manufacturing techniques.
The Science of Simulation
June 15, 2016
Dassault Systèmes' Science in the Age of Experience" examines current simulation efforts and advancements."
The Solar Impulse 2 Aircraft Continues to Make History
May 13, 2016
The solar-powered aircraft's crew recently landed in Phoenix to showcase the technology.
Accelerate Innovation with Realistic Simulation
May 3, 2016
How the transportation industry is bringing higher quality products to market for less by designing for value and delivering on target.
Examining Design in the Age of Experience, Part 2
April 21, 2016
Simulate to Shed Weight Sooner
January 1, 2016
Use structural simulation software early for optimum lightweighting.
Latest News
PTC Advances Closed Loop PLM
Acquisition of ServiceMax keyed to integration of asset and field service management capabilities to extend digital thread.
Hexagon Debuts System-Level Modeling Solution
Using the software, teams can evaluate the performance and feasibility of new design concepts quickly to inform more efficient product...
Editor's Picks: November 25-December 1, 2022
One of the picks will be chosen as DE's Editor's Pick of the Week.
Taking a Page from Nature
GE Additive and Shell leveraged metal AM to rethink a large, complex conical part for an oxygen hydrogen micromixer.
All posts