Top Story
America's Cup Challenger American Magic Flies Across the Water with Stratasys 3D Printing
May 21, 2019
US team for world-renowned competitive sailing event taps into carbon fiber for end-use racing parts.
America's Cup Challenger American Magic Flies Across the Water with Stratasys 3D Printing
May 21, 2019
US team for world-renowned competitive sailing event taps into carbon fiber for end-use racing parts.
Arrow Schmidt Peterson Motorsports Uses Stratasys' Fortus 450mc and F370 3D Printers
May 20, 2019
IndyCar team gains capitalizes on Fused Deposition Modeling technology from Stratasys for prototypes and production-grade racing car parts.
Stratasys Releases New Configurable, Large-Scale Stereolithography 3D Printing System
April 1, 2019
Backed by strategic alliance with DSM, this stereolithography 3D printer combines a large-scale system with a configurable environment for fine-tuning across a broad range of resins.
Stratasys Printers Validated by FDA for Medical Modeling
December 20, 2018
Materialise and Stratasys have expanded their partnership in the healthcare space
3D Printing Showcased at Ford's Advanced Manufacturing Center
December 18, 2018
The Advanced Manufacturing Center includes 23 3D printers and is working with 10 different 3D manufacturing companies on a variety of projects using different types of materials.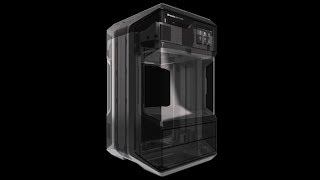 MakerBot Meets Industrial 3D Printing
December 11, 2018
Method blends performance with usability, bridging the gap between desktop and industrial 3D printing.
Stratasys Debuts Advanced Elastomers and Materials for its Machinery
December 4, 2018
Built for F123 machines, new thermoplastics from Stratasys offer elasticity and durability with soluble support; bright colors boost prototypes on J750 and J735 3D printers, according to Stratasys.
Stratasys Announces Four New Products
November 26, 2018
Among other product innovations, now it's possible to create production parts durable enough for aerospace, withstanding temperatures of up to 302 degrees F (150 degrees C), while delivering a lighter, cheaper, faster alternative to aluminum and steel.
Sponsored Content
FDM and PolyJet 3D Printing
November 1, 2018
Determining which technology is right for your application.
Stratasys Now Shipping Dedicated Carbon Fiber Edition 3D Printer
August 20, 2018
The new Stratasys Fortus 380mc CFE (carbon fiber edition), is designed to be an affordable industrial 3D printer dedicated to the rugged demands of running carbon fiber.
Latest News
Altair Signs Reseller Agreement with NEC for PBS Professional
Altair will include socket-based PBS Professional licenses with its x86/Linux systems.
ISC 2019 Kicks Off with Spotlight on High-Performance Computing
The organizers have lined up a program covering high-performance computing topics, encompassing servers, networking, storage, software tools and applications.
KISTERS Debuts 3DViewStation Fast WebViewer for Catia, NX, Creo and more  
3DViewStation WebViewer gives the ability to instantly load native CAD data from various sources like: Catia, NX, Creo, Inventor, Solidworks,...
NCDMM Opens New Huntsville, Ala., Office to Support U.S. Army
NCDMM welcomes Mike Docherty as director of Manufacturing Technology to lead Huntsville office.
All posts