HoloLens 2 Attracts Engineering Workflow in AR-VR
March 29, 2019
Microsoft launches HoloLens 2, PTC Showcases Customer Using VR for Asset Management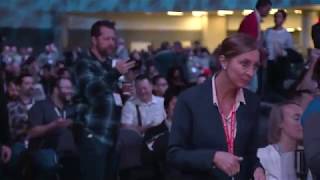 SolidWorks World 2019: Debut of 3DEXPERIENCE.Works, Launch of xShape, Event Name Change, and More
February 19, 2019
SOLIDWORKS World to be rebranded 3DEXPERIENCE World, event marks the launch of 3DEXPERIENCE.Works, company offers updates on xDesign and reveals xShape.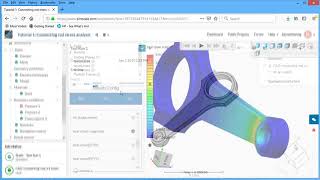 A Quick Look at SimScale's SaaS Simulation
January 11, 2019
Mini review of SimScale's Web-based Simulation includes video walk-through.
AU 2018: Fusing Generative Design with Manufacturing Constraints
November 20, 2018
At company's annual user conference, Autodesk executives reveals efforts to bring manufacturing awareness to the AI-like generative design software.
Virtual Reality Strategy Conference 2018: New Ways to Interact with Pixels
October 29, 2018
Analyst firm Greenlight Insights hosts Virtual Reality Strategy Conference in San Francisco
MultiMechanics
October 25, 2018
We develop software that helps engineers accelerate innovation and the product development lifecycle by virtually predicting failure in advanced materials at an unprecedented level of speed and accuracy.
Luxion releases KeyShot 8
October 5, 2018
Luxion releases new version of its CAD-friendly rendering program KeyShot
Call for Entries for Red Dot Product Design Award
October 3, 2018
Designers and companies from around the world then have until Feb. 1, 2019 to submit products from all areas of daily life for a chance to win an award at this design competition.
The Digital Napkin Evolves
May 14, 2018
Natural input made possible by touchscreens improves the sketching experience.
NUMECA
January 1, 2018
NUMECA is recognized today as the most innovative company in the field of Computational Fluid Dynamics (CFD) and multiphysics design, analysis and optimization. Driven by creativity, innovation & quality, we proudly turn our passion into software toolsets that support the world's...
Latest News
IMAGINiT Launches Clarity 2023
This enterprise-level suite of products can improve architecture, engineering and construction firms' advances in process automation.
Morf3D and Constellium Ink Joint Additive Manufacturing Program
Constellium's Aheadd CP1 offers benefits including thermal and electrical conductivity approaching that of pure aluminium, the company reports.
JIE USA Debuts 3D CAD Configurator Built by CADENAS
Motor and drive manufacturer unveils tool for on-demand, online design and product selection.
HP Shares New Platform Professional Services Updates
During RAPID + TCT, HP debuted new products and solutions.
All posts