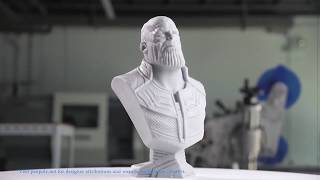 HOOPS Summit Brings Out VR Developers, ANSYS-Autodesk Partner to Cater to Automotive, New Large-Format 3D Printer, More
October 3, 2019
HOOPS Summit Brings Out VR Developers, ANSYS-Autodesk Partner to Cater to Automotive, New Large-Format 3D Printer, More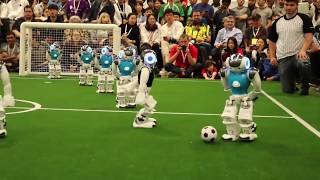 Volkswagen updates classic van with generative design, RoboCup flexes autonomous muscles, more
July 18, 2019
In this episode of DE Video News roundup, VW uses Autodesk Fusion to reshape Microbus, autonomous robots play soccer, Onshape study finds PLM insights, more
Partner Content
Field-Driven Design for Rapid Engineering and Collaboration
May 29, 2019
A new approach to multifunctional design uses fields to encapsulate shape, physics and manufacturing process in a single, unified environment.
HoloLens 2 Attracts Engineering Workflow in AR-VR
March 29, 2019
Microsoft launches HoloLens 2, PTC Showcases Customer Using VR for Asset Management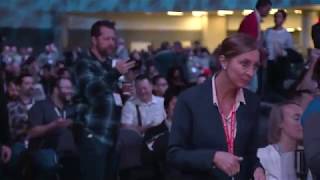 SolidWorks World 2019: Debut of 3DEXPERIENCE.Works, Launch of xShape, Event Name Change, and More
February 19, 2019
SOLIDWORKS World to be rebranded 3DEXPERIENCE World, event marks the launch of 3DEXPERIENCE.Works, company offers updates on xDesign and reveals xShape.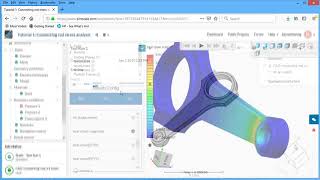 A Quick Look at SimScale's SaaS Simulation
January 11, 2019
Mini review of SimScale's Web-based Simulation includes video walk-through.
AU 2018: Fusing Generative Design with Manufacturing Constraints
November 20, 2018
At company's annual user conference, Autodesk executives reveals efforts to bring manufacturing awareness to the AI-like generative design software.
Virtual Reality Strategy Conference 2018: New Ways to Interact with Pixels
October 29, 2018
Analyst firm Greenlight Insights hosts Virtual Reality Strategy Conference in San Francisco
MultiMechanics
October 25, 2018
We develop software that helps engineers accelerate innovation and the product development lifecycle by virtually predicting failure in advanced materials at an unprecedented level of speed and accuracy.
Luxion releases KeyShot 8
October 5, 2018
Luxion releases new version of its CAD-friendly rendering program KeyShot
Call for Entries for Red Dot Product Design Award
October 3, 2018
Designers and companies from around the world then have until Feb. 1, 2019 to submit products from all areas of daily life for a chance to win an award at this design competition.
The Digital Napkin Evolves
May 14, 2018
Natural input made possible by touchscreens improves the sketching experience.
NUMECA
January 1, 2018
NUMECA is recognized today as the most innovative company in the field of Computational Fluid Dynamics (CFD) and multiphysics design, analysis and optimization. Driven by creativity, innovation & quality, we proudly turn our passion into software toolsets that support the world's...
Latest News
Matterport to Provide Digital Twin Platform for John Deere Operations
John Deere will use Matterport's digital twin platform to streamline facilities and operations management to boost responsivity and productivity,...
Datanomix and Hexagon Partner for Factory Analytics
Hexagon's Manufacturing Intelligence division selects Datanomix for its No Operator Input approach to production monitoring and out-of-the-box data.
Remcom Debuts Tuning in Simulation Software
Company introduces tuning with slider bars for matching network design in XFdtd EM simulation software.
CCE Updates its CAD Interoperability Toolkits
With these updates, there is support for the latest versions of all major CAD formats.
All posts