Top Story
CAASE20 Presentation: Justifying Spending More on Simulation During a Crisis
June 16, 2020
Presenter argues investment in R&D during the crisis is the key to beat competition
Sponsored Content
The Role of Simulation in the Construction Industry
May 26, 2021
The construction industry is under immense pressure to undergo a digital transformation, including decarbonizing their delivered assets' life cycle, coupled with the constantly present focus on cost savings.
Sponsored Content
What is Pedestrian Wind Comfort (PWC)?
May 19, 2021
This paper addresses the topic of pedestrian wind comfort, from origin and definition to wind comfort analysis, criteria, and example case studies; all meant to form an in-depth understanding of the field.
Sponsored Content
Wind Engineering Guide
May 19, 2021
This paper addresses significant wind engineering considerations for the architecture, engineering and construction industry today. Topics covered include building design wind load implications, pedestrian wind comfort, natural and ventilation, and pollution mitigation.
Sponsored Content
5 Ways CFD Helps Architects and Engineers Improve Building Performance
May 19, 2021
This white paper investigates the application of CFD simulation technology in building design and the analysis of HVAC systems. The aim is to show its benefits to professionals working in the AEC industry who are interested in improving their skills...
Sponsored Content
On-Premises Software Versus SAAS Simulation
May 13, 2021
This paper addresses the difference between on-premises software and SaaS solutions for computer-aided engineering, explaining how SaaS came to be and its key benefits.
Sponsored Content
Architecture, Engineering and Construction Tips
May 13, 2021
This paper addresses the current hindrances that civil engineers are facing in the architecture, engineering and construction industry today, and gives insightful tips to help overcome them. Topics covered include repurposing content and collaboration, keeping industry standards in the forefront...
CAASE20 Presentation: Justifying Spending More on Simulation During a Crisis
June 16, 2020
Presenter argues investment in R&D during the crisis is the key to beat competition
Ansys Simulation World Kicks Off
June 10, 2020
Ansys holds two-day virtual conference on simulation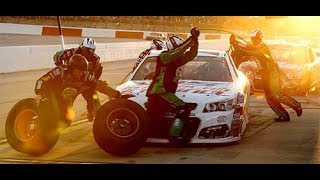 Digital Twin Helps RCR Race to the Finish Line
December 2, 2019
Simulation and technology advances like the digital twin give RCR drivers an edge in horsepower and performance.
SIMULIA Goes on the Road
September 9, 2019
Dassault Systemes goes on the road to promote SIMULIA simulation solutions
Sponsored Content
Next-Generation Medical Devices
June 1, 2019
OnScale brings infinite computational resources to the world of next-generation medical devices, enabling engineers to solve large, real-world problems faster than ever.
NAFEMS Names Speakers for NAFEMS World Congress 2019
February 12, 2019
The international association for the engineering analysis community launches extensive roster of keynotes for its biennial world congress in Quebec.
MSC Software Debuts MSC Nastran 2019.0 and MSC Apex
January 18, 2019
MSC Nastran is a FEA solver that enables simulation of various multidisciplinary engineering problems. The latest MSC Apex release, Iberian Lynx, enables enhanced interoperability between MSC Apex and MSC Nastran.
Meshless FEA Opportunities
January 1, 2019
Is there a future for meshless methods in mainstream analysis?
FEATool Multiphysics 1.9 Unveiled
December 7, 2018
Introduced with FEATool 1.8, the OpenFOAM CFD solver interface has been significantly enhanced and improved.
Latest News
Sponsored Content
Environmental Design for Building the Future
Simulating and building the future with SimScale and BricsCAD.
RapidDirect Announces New Instant Quote Platform
This technology offers instant quotes for several prototyping services.
Autodesk Confirms Proposal to Buy Altium Limited
The proposed combination would advance ability to converge design and make via unified design, engineering and manufacturing cloud platform, company...
UMD, UMBC, ARL Ink Agreement to Boost AI, Autonomy in Complex Environments
The five-year agreement will accelerate the development and deployment of safe, effective, and resilient capabilities and technologies, from wearable devices...
All posts