Top Story
CAASE20 Presentation: Justifying Spending More on Simulation During a Crisis
June 16, 2020
Presenter argues investment in R&D during the crisis is the key to beat competition
CAASE20 Presentation: Justifying Spending More on Simulation During a Crisis
June 16, 2020
Presenter argues investment in R&D during the crisis is the key to beat competition
Ansys Simulation World Kicks Off
June 10, 2020
Ansys holds two-day virtual conference on simulation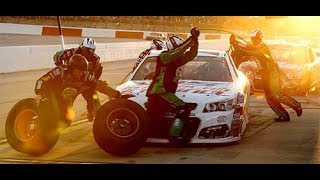 Digital Twin Helps RCR Race to the Finish Line
December 2, 2019
Simulation and technology advances like the digital twin give RCR drivers an edge in horsepower and performance.
SIMULIA Goes on the Road
September 9, 2019
Dassault Systemes goes on the road to promote SIMULIA simulation solutions
Sponsored Content
Next-Generation Medical Devices
June 1, 2019
OnScale brings infinite computational resources to the world of next-generation medical devices, enabling engineers to solve large, real-world problems faster than ever.
NAFEMS Names Speakers for NAFEMS World Congress 2019
February 12, 2019
The international association for the engineering analysis community launches extensive roster of keynotes for its biennial world congress in Quebec.
MSC Software Debuts MSC Nastran 2019.0 and MSC Apex
January 18, 2019
MSC Nastran is a FEA solver that enables simulation of various multidisciplinary engineering problems. The latest MSC Apex release, Iberian Lynx, enables enhanced interoperability between MSC Apex and MSC Nastran.
Meshless FEA Opportunities
January 1, 2019
Is there a future for meshless methods in mainstream analysis?
FEATool Multiphysics 1.9 Unveiled
December 7, 2018
Introduced with FEATool 1.8, the OpenFOAM CFD solver interface has been significantly enhanced and improved.
Partner Content
Cloud 3.0: The Rise of Big Compute
September 10, 2018
The success of deep learning as the first Big Compute killer app signals an inflection toward exponentially greater use of large-scale, specialized computing.
LIVE Roundtable: Recasting Simulation for CAD Users
June 11, 2018
DE roundtable panelists to discuss efforts to make simulation more appealing to design engineers and nonexperts, present real-world examples of what works and what doesn't.
Live from CAASE: Simulation is Cleared for Certification Takeoff
June 7, 2018
FAA's Safarian says we can learn a lot more from a good validated analysis than we can from a test when certifying aircraft.
CAASE18 Preview: FDA on the Use of FEA to Simulate and Validate Medical Devices
April 9, 2018
ANSYS Launches Discovery Live
February 13, 2018
ANSYS on the Acquisition of CEI: We Have Good Visualization, But They Have Great Visualization.
July 11, 2017
Latest News
Materialise Sees Sustainability as the Future of 3D Printing
Company focuses on reduction in waste, improvement in material re-use.
Sponsored Content
HPC Helps JSP Perform Ansys Simulations up to 35% More Efficiently
HPC boosts simulation efficiency.
Safran Transmission Systems Picks MSC Software to Manage Simulation Data
Web-based simulation and test data management system addresses all phases from project initiation through product launch and beyond.
GrabCAD Print Integrates With KeyShot Rendering Software
KeyShot by Luxion is real-time 3D rendering software that allows for intuitive designs and renders.
All posts